How To Keep After-Christmas Returns From Biting In To January's Profits
General Ecommerce Advice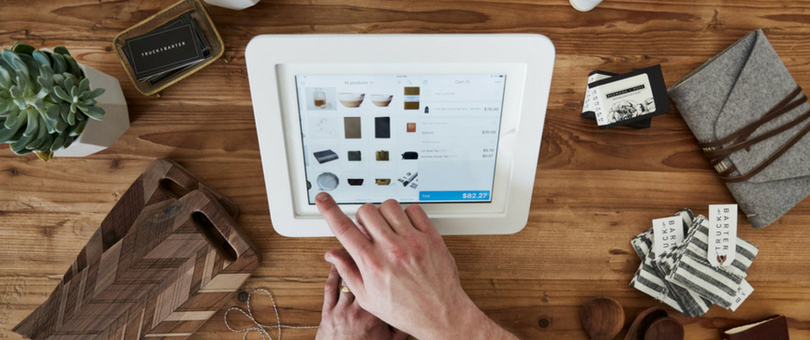 If there's one word retailers hate, it's "refund." Not only do returns cut into your business's bottom line, but they're a hassle to process — they can take a significant chunk of time out of an employee's day to determine if the product is even resellable.
According to an article in the Entrepreneur Post, around £110 billion of retail products are returned each year, and 25% of that happens right after the Christmas holidays. It's the dreaded "return season," and it's in full swing during the month of January.
But refunds don't have to translate to doom and gloom for retailors. There are, in fact, ways to turn refunds into opportunities, and at the end of the day, profits. In this article, we'll look at ways to help keep January returns from impacting monthly revenues and provide tips on how to strengthen your business's approach to dealing with them.
Understand the Return
Customers dislike having to return products as much as retailers. It's inconvenient and robs them of their precious time as well. It can be a hassle to return an item to the place of purchase, whether that's a busy mall or a brick-and-mortar store that's simply out of their way. It can also often entail spending more money to complete the return, be it gas, transit costs, or paying for parking.
Even online returns are generally a bother, requiring packaging materials and a trip to the post office to mail back an item. The bottom line is that customers don't want to return items. Ideally, they'd be satisfied with the product, so when a refund occurs, it's most important to try to understand why it's happening.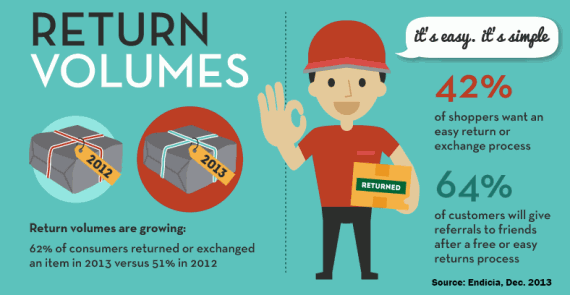 The number one rule when approaching customer returns is to listen – and listen well. Here are some useful questions to ask customers in order to help retailers better understand the reason for the return:
Why is the product being returned?
What is wrong with the item (if anything)?
How did the product not meet customer expectations?
Was the product assembled correctly?
Does the customer need help learning how to use the product?
What type of product are they looking for instead? Would they be satisfied with an exchange versus a return?
When it comes to returning post-Christmas products, gifts are often returned simply because the customer already owns a similar item or because the product doesn't suit their tastes. In some cases, however, especially when it comes to tech products, it may be that the customer doesn't fully understand all the capabilities and benefits of the item. An in-store demonstration might be all that's standing between a refund and a successful sale.
The point here is to listen to your customer. Stress less about your company's return policy, and be empathetic to your customer's needs. Returns may start out as negative experiences, but empathy and active listening can transform the interaction into a positive one — and help you build a long-term relationship with that shopper.
Turn Returns Into Exchanges
The simplest way to offset the loss of revenue from a return is by turning it into a product exchange. Sometimes, customers already have this in mind before entering the store, wanting a clothing item in a different size or colour, or wanting to exchange a product for a different model.
Some customers, however, aren't even aware that they can make an exchange, or they're unfamiliar with your brand or the range of products that your store carries. Here are some helpful tips to help turn refunds into exchanges.
Encourage customers to browse the store before heading to the cashier to make their return.
Provide friendly and engaging customer service on the floor, thus increasing chances that the customer will take their time and browse.
Point out current and post-holiday sales and promotions happening in store.
Understand the reason for the return and help find a solution, such as finding a similar product in a different color or size.
Customers who leave a store with a purchase in their hands are more likely to feel as though they had a positive shopping experience. Listen to your customers and help guide them to finding something they'll love in your store.
Turn Returns Into Customer Service Opportunities
When refunds hurt your bottom line, it's sometimes hard to see the bigger picture: namely, when it comes to operating a retail business, customer service should be your biggest concern.
At the end of the day, customers want a fast, easy return process. They want to feel good when leaving a store, whether or not they have a new product in hand. According to ReadyCLOUD, 80% of customers won't make a purchase if returns are a hassle. Retailers should therefore not be stressing over a refund but rather thinking of returns as disguised opportunities for customer service and positive engagement.
"Over the past few years, most retailers have come to appreciate that creating a good return experience offers a competitive advantage," Charles Johnston, director of repair and returns for The Home Depot, told Inbound Logistics. "Retailers that significantly tightened their return policies drove customers away."
With this in mind, here are some ways of turning refunds into customer service opportunities:
Make the return process as quick, easy, and hassle-free as possible for customers.
Never blame the customer for wanting a refund. Instead, focus on how you can help.
Keep the focus off your company's return policy. Instead, be empathetic to the individual wants and needs of the customer.
Ask questions and listen in order to understand the reason for the return.
Get to know your customer's preferences and needs better to help assist in future purchases.
Treat customer returns as you would returning customers.
By focusing on making returns into opportunities for positive customer engagement, customers are likely to leave happy and return again. By reducing customer risk on returns, companies actually increase the likelihood of a purchase and ultimately, increase customer satisfaction.
How To Create A Return Policy That Focuses On Customers
According to a ReadyCLOUD study, 92% of customers indicated they would shop from the same store again if the return policy were easy. Providing convenient, uncomplicated refunds has more of an impact on business than you might think.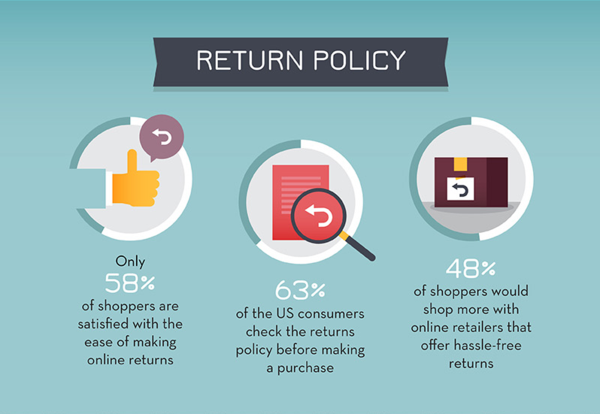 This is especially true when it comes to ecommerce retailers. In the same study, 81% of ecommerce shoppers were likely to abandon their shopping cart if the refund policy is strict. However, overwhelmingly, refunds for online purchases are most likely at the fault of the business. According to ReadyCLOUD:
23% of returns are due to the wrong item being shipped.
22% of returns are due to a discrepancy between how a product appeared online versus in reality.
20% of returns are due to a damaged item received.
To help develop a product return policy that is clear, concise, and focuses on customer experience, Practical Ecommerce offers some tips.
Avoid using threatening language, such as "we refuse" or "we will not be held responsible."
Don't simply copy and paste another business' return policy. They're rarely one-size-fits-all.
Educate your staff in order to provide consistent customer service.
Avoid legal jargon and use language everyone can easily understand.
Be prepared to eat costs for your mistakes, including shipping costs for damaged or wrong items.
One other thing to keep in mind is creating a reasonable window of opportunity for returns, such as 30 days. This can help create disincentives for shoppers form making refunds and reduce the frequency of returns.
A Final Word
At the end of the day, returns and exchanges are part of doing business. You should be factoring refunds into the cost. It's easy to focus on the negative impacts of product returns, especially immediately after the holidays, but businesses that are successful know to always keep their attention on the customer. By providing excellent customer service and experiences, you'll see happy returning customers and profit growth in the long run.