Biller: Ecommerce Payment Gateway for Shopwired
Getting Started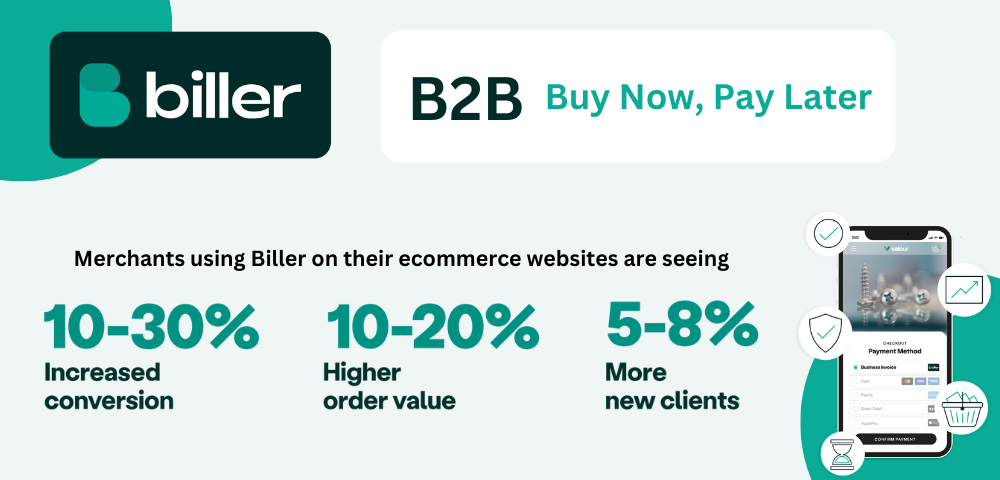 With more ecommerce B2B transactions taking place online, payment gateways are crucial for ensuring a fast and hiccup-free experience between buyer and seller.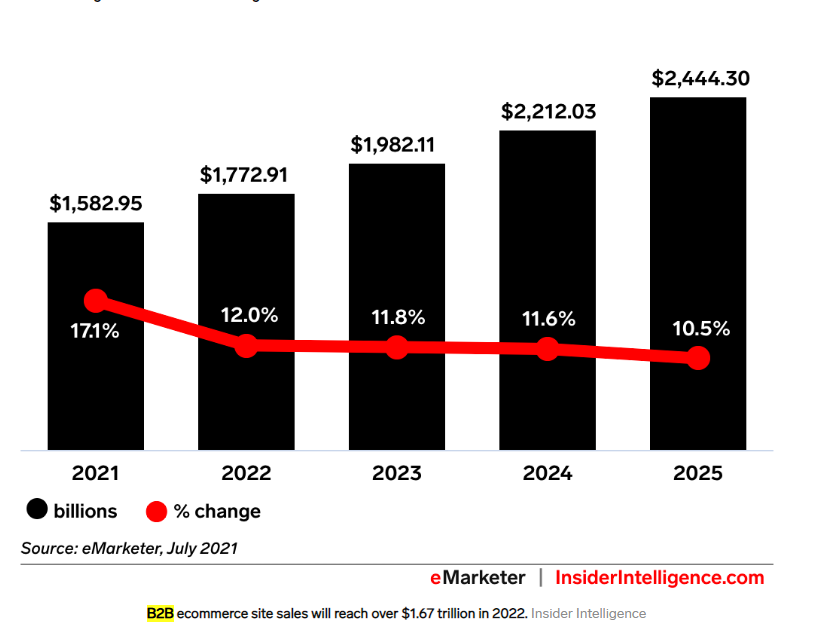 By 2025, the B2B ecommerce market is projected to reach over $244 billion in the US alone. With so many transactions taking place online, traditional payment methods are no longer the best option.
Thankfully, ShopWired is teaming up with Biller to provide a B2B ecommerce payment gateway you can trust.
In this quick guide, we'll explain Biller's payment gateway and how it integrates with ShopWired for fast and secure B2B transactions.
---
Table of contents:
Who is the Biller payment gateway platform useful for?
What are the benefits of Biller's payment gateway for B2B transactions?
How does Biller's payment gateway work with ShopWired?
ShopWired trade accounts: even more convenience for B2B customers.
---
What are 'payment gateways?'
Think of payment gateways as virtual equivalents of cash registers or physical card readers. They help businesses process digital ecommerce payments securely and remotely.
Payment gateways are a vital feature of ecommerce sales, and Biller's integration with ShopWired takes care of B2B payments to let you focus on making sales.
---
Who is the Biller payment gateway platform useful for?
Biller's payment gateway platform is aimed at B2B buyers and sellers and is available on ShopWired's ecommerce platform. It was set up to provide a solution to common B2B sales issues such as late payments and lengthy credit checks.
With useful features like 'Buy Now, Pay Later' and instant credit decisions, Biller speeds up the B2B buying process by providing fast and secure payments. You'll never have to wait again for funds to be released into your account. ShopWired believes merchants should be paid on time, every time, no excuse, which is why we've teamed up with Biller to eradicate late payments and provide a hiccup-free B2B payment experience.
B2B buyers and sellers using ShopWired can now trade with confidence and convenience by using Biller.
---
What are the benefits of Biller's ecommerce payment gateway for B2B transactions?
Get paid on time, every time.
According to BIller, 56% of all B2B business payments are paid late. On average, this is around 10-11 days. Late payments usually happen for two reasons:
Firstly, buyers deliberately delay payments to avoid cash flow problems. It's not unusual to see businesses waiting until they've been served a final payment notice before coughing up the funds. The second reason is caused by delays from lengthy credit checks.
With Biller, you'll never worry about late or missed payments again. That's because Biller advances payments for both sides of the transaction to ensure you receive payment on time. Even if your customer chooses the 'buy now, pay later' option, Biller covers the payment and transfers the money to you within 7 days.
The result is a hassle-free experience that takes the stress out of receiving payments.
Biller takes on the risk
The Biller payment gateway platform utilises AI and machine learning to provide instant decisions on buyer credibility. As well as speeding up the process compared to traditional methods, Biller's AI-driven checks ensure you'll only be dealing with trustworthy B2B businesses that pass the checks.
Grow your business
Biller's handy payment options increase your chances of landing new customers. After all, who doesn't love to buy now and pay later?
Payment terms range from 30 days, which is free, up to 90 days for just €6 extra. By having flexible payment options in place, new B2B customers are more likely to make that initial purchase and become a repeat client.
You'll be able to grow your business with satisfied customers and receive all future payments on time, every time.
Decrease cart abandonment
Too often, B2B customers browse a store, add products to their cart, but then end up abandoning it due to a lack of payment options. By having a simple-to-use, buy-now-pay-later option that lets customers make instant purchases, you're more likely to see a decrease in cart abandonment rates.
---
How does Biller's payment gateway work with ShopWired?
Biller's payment gateway integration is easy to use. It's just like selecting any other payment method when making a purchase.
Once a buyer enters the checkout process, they simply select Biller as a payment method. From here, they choose their preferred payment term from the options, Biller performs an instant credit check, processes the payment, and gets the money to the merchant on time. It's as easy as that.
Here's how it looks.
Step one- choose the payment term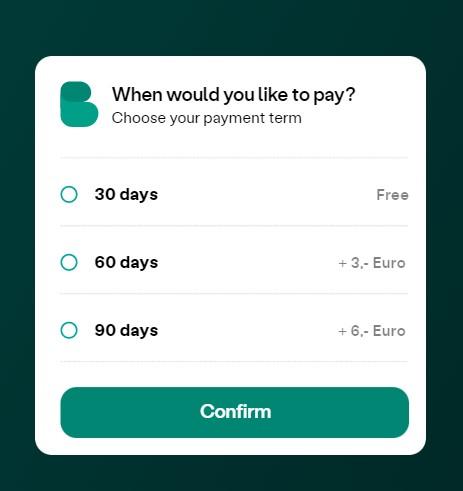 Step two- let Biller know who you are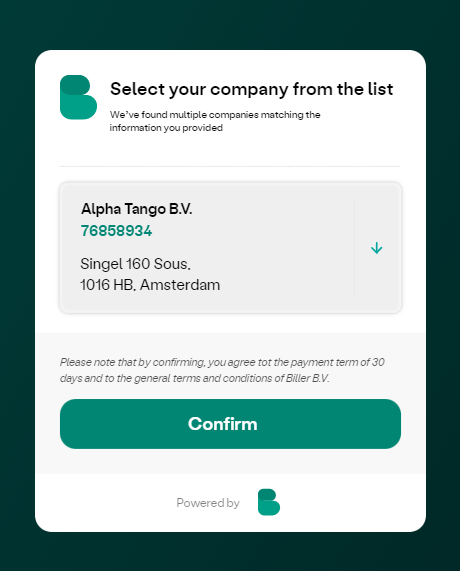 Step three- wait seconds for Biller to perform the required checks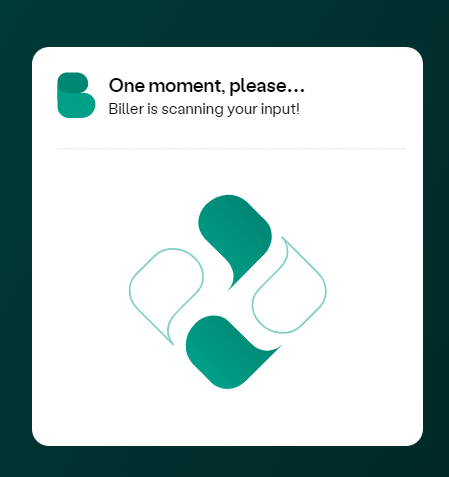 Step four- your payment is approved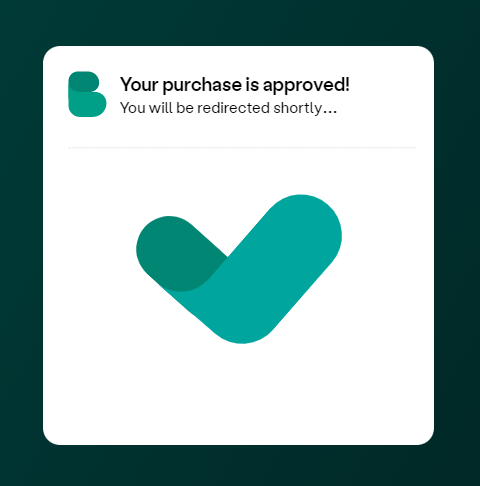 You can find ShopWired's guide to installing your payment gateway here.
---
Compliance is taken care of
Security is important in the digital world. With cyberattacks always a threat and customers understandably concerned about their personal data, the thought of handling payment information might be worrying.
The last thing you want is for your ecommerce business to be involved in some sort of data breach or other attack. The result of this for your brand and its reputation could be catastrophic.
But you can rest assured that compliance is taken care of with ShopWired's Biller integration. Shopwired is PCI compliant and supports 3D secure checkout (PSD2/SCA) on all integrated gateways. You can pay online with confidence.
---
ShopWired trade accounts: even more convenience for B2B transactions
With ecommerce fast becoming the go-to platform for B2B sales, ShopWired includes the option to add trade accounts.
When a customer signs up for a trade account on your store, they'll gain access to your custom pricing and special discounts for b2b wholesalers and traders. Let's take a look.
Custom pricing for trade customers
Set separate pricing for each trade customer for each of your products or product variations. ShopWired offers three separate ways to offer custom pricing for trade customers.
For each trade account, set a global percentage discount to apply to all of your products. The percentage can be different for each trade account.
Set a specific trade price for each product for each of your trade accounts.
Create pricing bands and assign your trade accounts to them.
Find out more about each feature and how to set it up by reading the Global price discounts, Individual product pricing and Trade pricing bands sections on ShopWired's help page.
Bulk pricing discounts
Create bulk pricing discounts for your products to reward trade customers for purchasing in bulk. Bulk discounts can be set up so they're only available to trade accounts and can be set at the product or product variation level.
Trade-only products
Create trade-only products and categories which are hidden from regular visitors. Your retail and wholesale websites can have completely different category and product environments.
---
Conclusion
Having a reliable payment gateway solution is crucial for ecommerce platforms in 2022. Today's customers and businesses expect nothing less than an optimised and stress-free payment process that lets them focus solely on their purchases. Biller's ecommerce payment solution offers just that with a secure and efficient b2b payment gateway for ecommerce.
Hopefully, this guide has helped you understand what payment gateways are and how ShopWired's integration with Biller can help your business and your customers. With speedy transactions, fast lending decisions, buy now pay later options and added security, there really is no better payment gateway for your ecommerce needs.
---
Biller FAQs
I already offer trade credit -- why should I offer Biller as well?
If you offer trade credit already, keep doing that, but consider adding Biller as an additional payment method for those customers who don't want to apply for trade credit.
How does Biller do the credit checks?
Biller uses AI and machine learning to perform all credit checks- they only take seconds and are performed instantly at checkout.
I want to offer Biller in my online store -- how do I do it?
First, you'll need to sign up for an account with Biller-- this will take 2-3 days for the necessary checks to be made-- but you only need to do it once. Once your Biller account has been made, you can activate it in ShopWired to start accepting payments.
What will it cost me to use Biller?
If you sign up between August and October this year (2022) you'll be offered an introductory rate of 2.49% + 0.25p per transaction. If you sign up after October, you'll be charged 2.99% + 0.25p per transaction.
How does Biller charge me as a merchant?
Biller charges you on the settled amount -- i.e., you process your purchases as per normal and Biller pays you the amount you're owed, minus fees. For example, if a buyer purchases goods and items worth £100 from you, Biller will pay you £96.76 (example based on a 2.99% + 0.25p fee).
Does Biller offer instalment plans?
No. Your customers pay the full amount on their invoice due dates, and you also get paid in full when settling your Biller invoices.
Can't I just implement Klarna?
Klarna actually doesn't yet offer a B2B BNPL solution -- this is where Biller comes into the picture. If you're selling to businesses, Biller is your Klarna equivalent.