How To: Using Twitter To Market Your Business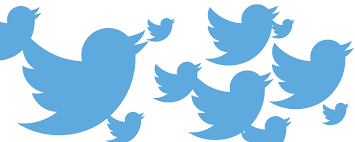 The most important thing to remember when starting a campaign on Social Media, is to set goals. Goals you may set on Twitter are;
Generate leads
Build a following
Provide support
Create a positive opinion
Now you need to identify your target audience on Twitter. You can even build Twitter lists for each segment of your audience to keep track of who likes which content. Here's how you can build targeted lists of people to engage with:
Search for keywords in bios: Use a tool like SocialBro (paid) or Followerwonk (free) to search for users with your content's target keywords in their bios. You could also search by location.
Look at hashtags: Use industry relevant hashtags and browse through their streams to find other people using them. A brainstorming session will lead you to find the best hashtags for your marketing goals.
Follow and engage: Use Twitter list tools like Hootsuite or Tweetdeck to import your Twitter lists into the columns. This will make it easier to follow your lists and build relationships with their members.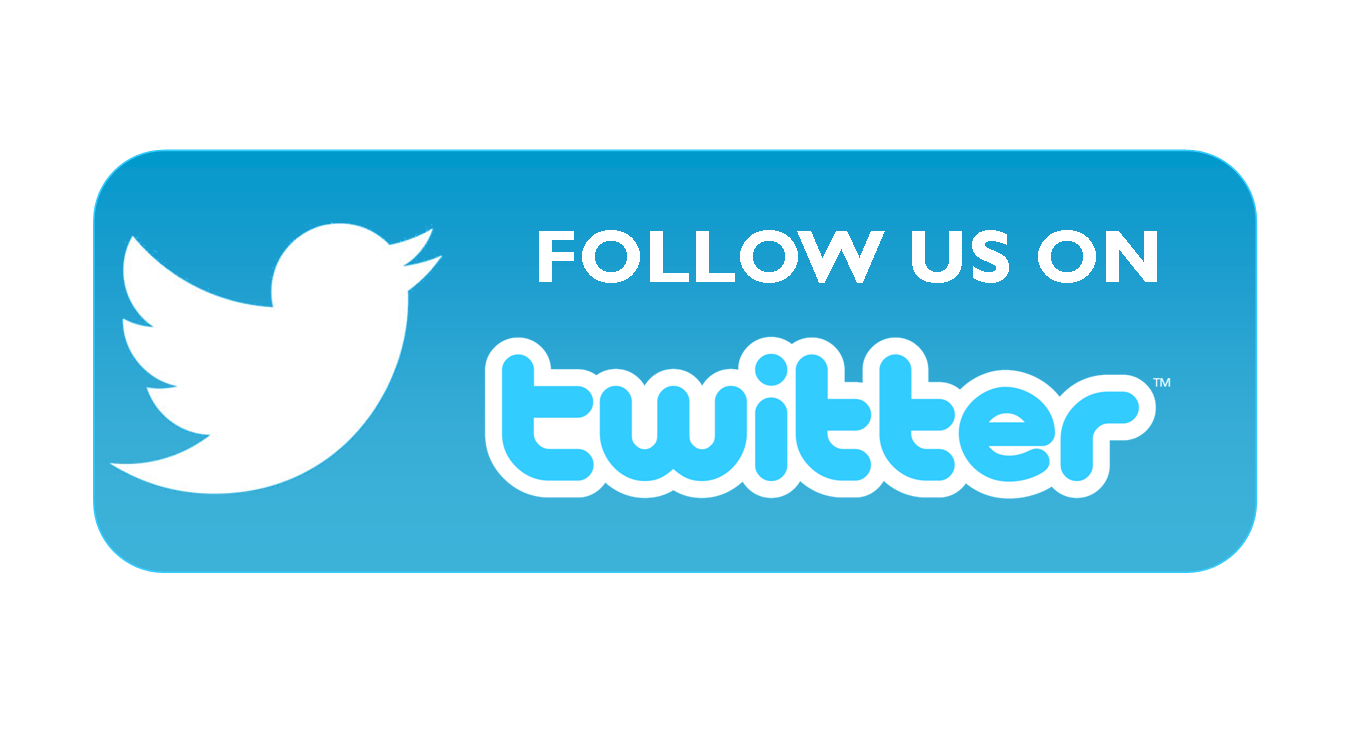 Timing is key; Some things to consider are where you're located, whether your followers are on Twitter during the day or at night, etc.
Here's how you can determine the best times to tweet for the most engagement:
SocialBro: It analyzes the timelines of your followers and generates a report that will show you when you should be tweeting to reach them.
Hootsuite Autoschedule: If you use Hootsuite, this feature will already know which times of day your tweets get the most engagement during.
Tweriod: Tweriod will run an analysis of your followers and show you when they're online, as well as the best times for you to tweet. You can even import those times into your Buffer schedule.
Monitor your competitors; Twitter is one of the most popular networks for brands, which makes it easy to see what your competition is doing. Simply monitor their accounts to see what's working for them.
Follow your competitors: You don't even technically need to follow them. Make a private list that will be visible only to you. Add your competitors. You could also include all the employees if the competitor has more than one primary account.
Monitor their engagement: Know what people are saying about your competitors, as well as how they're responding.
Look at the articles they share: If competitors are creating a lot of content, this will help you see how they're marketing it and how it's received by their audience.
Choose what your share; You should share a variety of content on Twitter – not just text. The network supports a lot of different media formats that can be embedded right in your tweet, including:
Text: This short, sweet, and simple type of tweet is great for updates, news, quick facts, and asking your audience questions.
Photos: Enhance your message with a picture that will put an impact to your tweet. Photos stand out more, getting more impressions and more engagements on your content.
Video: If a picture's worth a thousand words, a video would speak millions. Videos, if integrated into your message, could work wonders to put your message in front of the right audience. Embed short but informational and entertaining videos for your followers.
Slideshares: SlideShare is a boon for visual information, but why keep the presentations on one platform? With slide decks, you can present a ton of content in an easy to digest way.
Links: If you have a valuable piece of content that lives elsewhere and can't be embedded, a regular link will do. Add a hashtag to boost its reach, and give a clear idea of what the link is leading to.
If Twitter is used well, it can drive tons of traffic to your website. However, simply tweeting the title of the blog post with a link back to your website every time isn't going to work.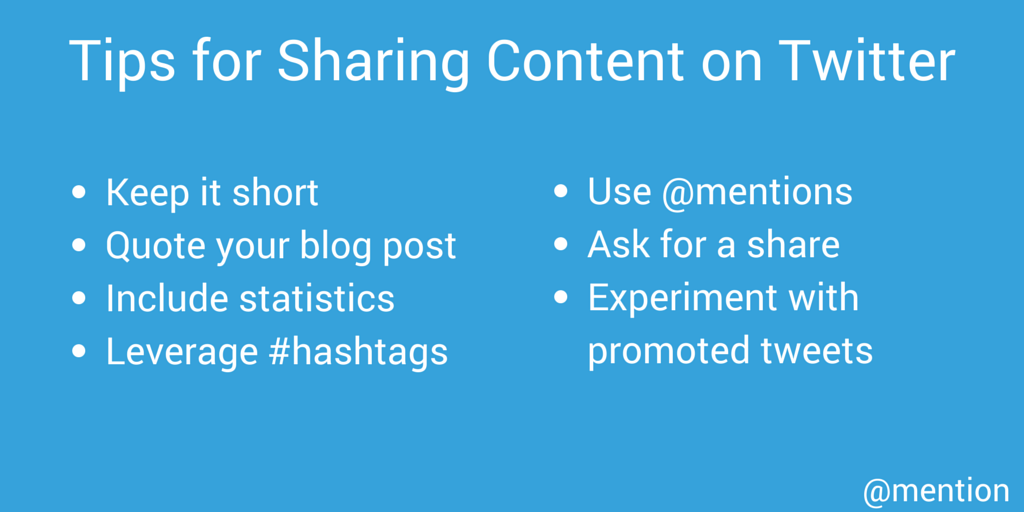 Be creative - you need to be creative when crafting tweets to promote your blog posts, videos, and other content. Here are some ways to get more clicks on your tweets:
Keep it short: Tweets that are 100 characters or less tend to get higher conversions. When you're promoting a link, just write a brief intro – enough that the reader knows what to expect when they click through.
Quote your post: Try using a teaser from your post. The quote needs to be precise and give a good idea of what the post is about.
Include statistics: People love facts and figures. Use stats that support the arguments you're making in your content. This adds validity to your ideas.
Leverage #hashtags: Hashtags are a great way to reach members of your industry who don't follow you (yet). Use common industry ones to do that. You can also use branded hashtags and encourage others to use it.
Use @mentions: If your post mentions any publications, industry influencers, etc., make sure to mention them in your promotions. They'll be flattered and there's a good chance they'll share it too, so you'll reach their whole audience.
Ask for a share: This is a good practice to get your tweets retweeted. Simply ask the viewers of your tweet to retweet the post. Tweets that ask for RTs are likely to get them.
Promote your tweets: Want even more exposure than what you're getting from everything above? Promoted tweets will get it, with just a small investment. They're easy to create and can bring you a lot of traffic.
Choose a Tweet to promote - Click on the activity icon for any Tweet in your timeline, on your mobile phone or from your computer. Or, select a Tweet in your Tweet activity dashboard or one of your top-performing Tweets in account home.
Click on "Promote this Tweet"
Select the location you'd like to target - Available options include worldwide, country, state/province/region or metro area.
Select your budget – Twitter provides an estimate of the results you're likely to see at each level. If this is your first-time advertising on Twitter, you'll be asked to enter your payment information.
Confirm your spend - Watch your Tweet reach a wider audience in real time. We'll show you the metrics right there, but you can also always see the data for any Tweet you promote by visiting ads.twitter.com.
Twitter is a powerhouse of opportunities for every stage of your content strategy. There's a reason so many companies invest most of their social resources there.