Squarespace Pricing- How much does it really cost to use Squarespace?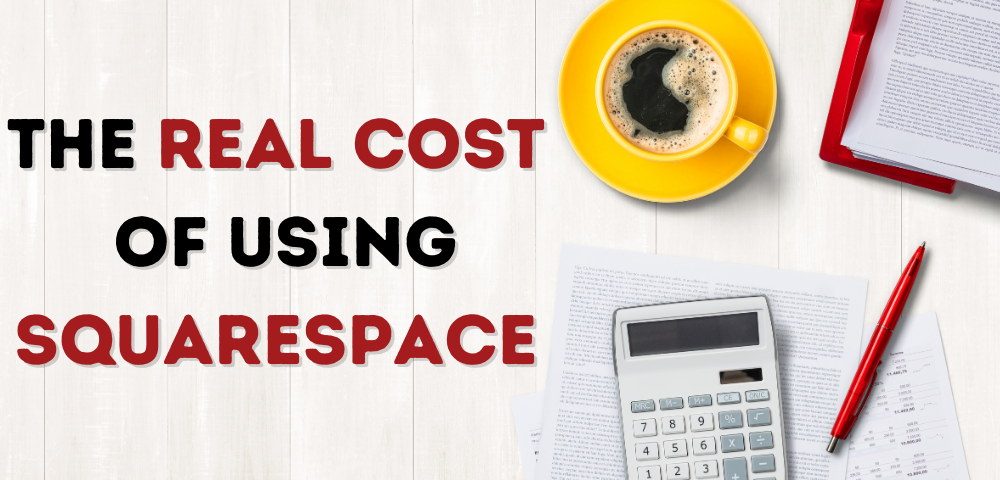 If you've been looking to build a new website, you've probably heard of Squarespace.
Squarespace is one of the leading platforms that individuals and businesses turn to for website building. It's well-known for its intuitive design tools and stylish templates. But beyond being a website builder, Squarespace also offers ecommerce functionality, letting users build online stores and make sales.
For merchants and budding entrepreneurs, choosing the right platform to set up shop is imperative as the online marketplace grows increasingly competitive. But, is Squarespace's pricing model suitable for all, especially when compared to other platforms? And how well does it cater to the ecommerce-centric needs of businesses?
This article will delve into the pricing structure of Squarespace, exploring what each tier offers and comparing it with the UK-based ecommerce solution, ShopWired, to help you make an informed decision for your online venture.
Table of contents:
2. Squarespace- Features Included in All Plans
3. Squarespace's Ecommerce Features
4. Squarespace Marketing and SEO Features
5. Squarespace vs ShopWired: A Comparative Analysis
6. Making An Informed Decision: Squarespace or ShopWired?
---
Squarespace Price Plans
Squarespace offers a range of pricing tiers to cater to different needs. Here's a breakdown of the pricing tiers, what each offers, and who they might be suitable for:

Personal Plan
Monthly cost: £12 (annually) or £16 (monthly)
Ideal for: Individuals looking to create a basic website, such as a portfolio or blog.
Features include: Free custom domain (only with annual plan), SSL security, unlimited bandwidth, responsive themes and design tools, but this plan lacks ecommerce capabilities.
Business Plan
Monthly cost: £17 (annually) or £24 (monthly)
Ideal for: Small businesses that require basic online transactions but don't expect high sales volume.
Features include: All features from the Personal plan, but adds ecommerce capabilities like selling products and accepting donations, premium integrations, advanced analytics, a 3% transaction fee and the ability to customise with CSS and JavaScript.
Basic Commerce Plan
Monthly cost: £23 (annually) or £28 (monthly)
Ideal for: Growing ecommerce businesses with a higher sales volume.
Features include: No transaction fees, product reviews, on-domain checkout, Instagram product integration and point-of-sale (POS) features for in-person sales.
Advanced Commerce Plan
Monthly cost: £35 (annually) or £43 (monthly)
Ideal for: Established ecommerce businesses seeking more advanced ecommerce features.
Features include: Abandoned cart recovery, the ability to sell subscriptions, advanced discounts and all features from lower-tier plans.
Each plan offers a 14-day free trial, unlimited storage and bandwidth, a free domain name (with an annual plan), a free SSL certificate, free themes and 24/7 customer support. No matter what plan you choose, these all come included.
The choice between these plans depends on your specific needs. If ecommerce is a significant aspect of your online presence, the Basic or Advanced Commerce plans will be your only options. The higher the plan, the more advanced the provided ecommerce features are. Note that only the £43 per month Advanced Plan offers zero transaction fees on sales, unlike other platforms like ShopWired, which has no transaction fees across all price plans. Squarespace's cheaper plans will fall short for those aiming to set up an online store as they lack the ability to add products or process payments. However, if your goal is to craft a blog or establish a personal brand, these plans might fit the bill.
---
Squarespace - Features Included in All Plans
Squarespace offers a myriad of features even at its most basic level. Here's a rundown of the core features that come with all Squarespace plans, starting from the Personal Plan:
14-Day Free Trial
Before committing, Squarespace offers a 14-day free trial allowing you to explore the platform's capabilities.
Free Custom Domain (with Annual Plan)
A custom domain is essential for creating a professional online presence, and Squarespace provides one free of charge when you opt for annual billing..
SSL Security
All Squarespace websites come with free SSL certificates, ensuring a secure browsing experience for your visitors.
Unlimited Bandwidth and Storage
There are no limits on bandwidth or storage, ensuring your site remains accessible even during traffic spikes.
Responsive Themes and Design Tools
Squarespace has over 200 free themes to choose from. These themes (which Squarespace calls templates) are responsive and come with intuitive design tools for added customisation.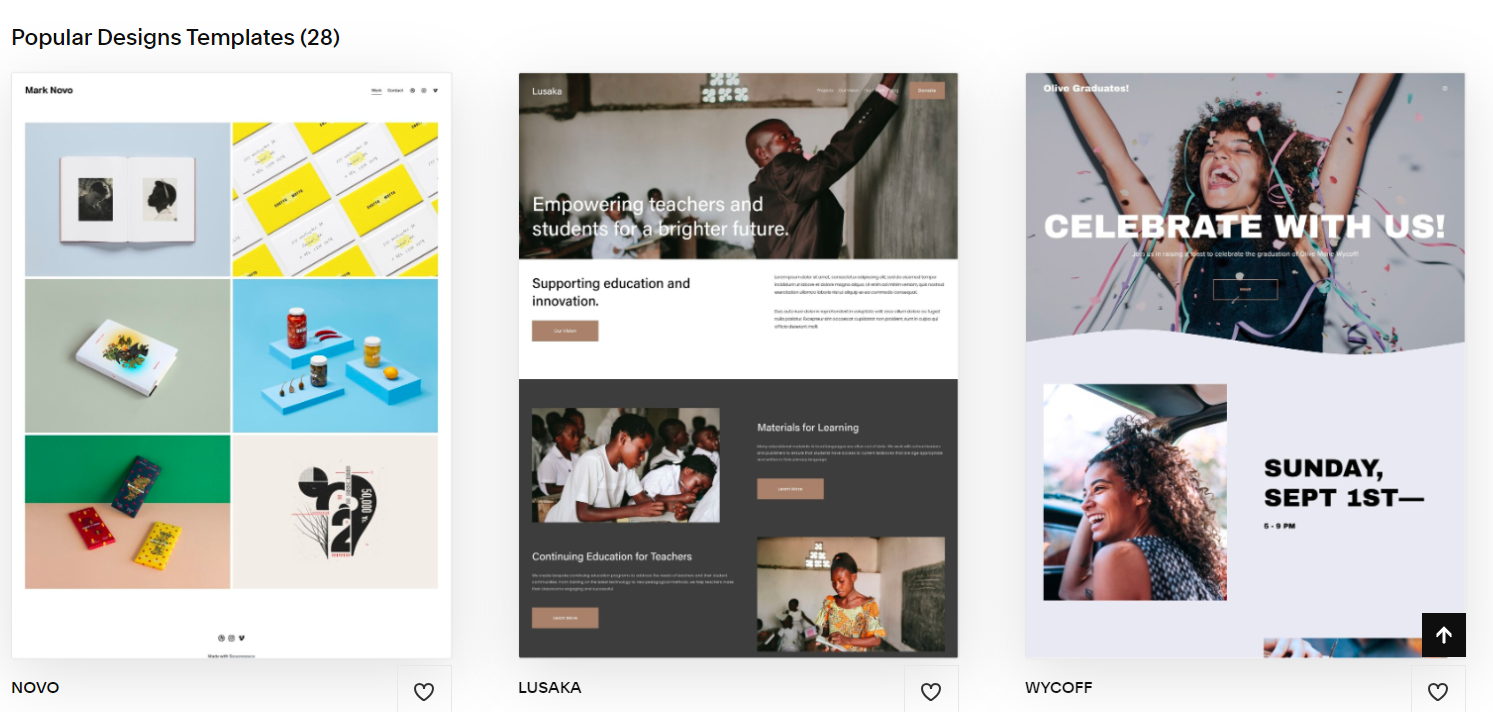 24/7 Customer Support
No matter the plan, Squarespace provides round-the-clock customer support to assist you with any queries or issues you might encounter. However, it's important to note that only email support is available 24/7. Live Chat is restricted to Monday-Friday: 4:00 AM to 8:00 PM ET, and there is no phone support at all. This is quite disappointing, and may leave you stuck if you require a fast response at weekends or out-of-hours.
The core features listed above provide a solid base from which to build your online presence, be it a personal blog, portfolio or a stepping stone to a more complex ecommerce platform. The addition of 24/7 customer support is a notable benefit, ensuring assistance is at hand whenever you need it.
In the following sections, we'll delve deeper into the ecommerce capabilities of Squarespace, examining how the platform scales to meet the demands of growing online businesses and comparing its offerings to other ecommerce solutions available in the UK market.
---
Squarespace's Ecommerce Features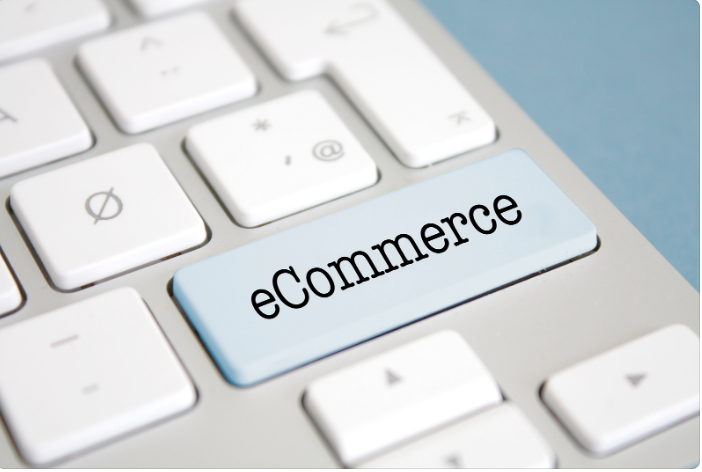 There are three Squarespace plans that let you facilitate sales on your website. While the Business plan permits a small number of sales, users will need to be on the Basic or Advanced Commerce plans to unlock Squarespace's full ecommerce functionalities.
Let's take a look at the ecommerce features across the different pricing tiers to provide a clearer picture of what each tier has to offer to online merchants:
Business Plan
Ecommerce capabilities: This plan introduces basic ecommerce features like product selling and donation acceptance.
Transaction fees: A 3% transaction fee is levied on sales, which could add up significantly over time.
Customisation: Advanced customisation with CSS and JavaScript is available, allowing for a more tailored storefront.
Basic Commerce Plan
No transaction fees: A step up, this plan eradicates transaction fees, allowing merchants to retain more of their earnings.
On-domain checkout and product reviews: Provides a streamlined checkout experience on your domain and the ability to showcase customer reviews, instilling trust and boosting conversion rates.
Instagram integration: Merchants can tag products in Instagram posts, linking directly to their Squarespace online store.
Advanced Commerce Plan
Abandoned cart recovery: A crucial feature for reducing lost sales, allowing merchants to re-engage customers who abandoned their shopping carts.
Subscription sales and advanced discounts: Enables the selling of subscription services and the creation of advanced discount rules, fostering customer loyalty and repeat business.
The ecommerce features provided by Squarespace cater to a variety of online selling needs. However, the transaction fees in the Business Plan and the absence of certain advanced ecommerce features in both lower-tier plans could be a stumbling block for some merchants. This means you'll need to subscribe to the most expensive Advanced Commerce plan, which at £43 per month is more expensive than many other ecommerce platforms that offer more features for a lower monthly cost.
But beyond ecommerce functionality, what other features does Squarespace offer to help grow an online store?
Let's now take a look at the marketing and SEO functionalities offered by Squarespace, which are essential for driving traffic to your site and engaging visitors.
---
Squarespace- Marketing and SEO Features
Squarespace is not just a platform for building aesthetically pleasing websites; it's also a tool for promoting your online presence. Here are some of the marketing and SEO features that come with Squarespace to help boost your brand.
SEO Capabilities
Squarespace provides a range of SEO features aimed at making it easier for your site to rank on search engines. Some of the SEO features include:
Easy meta tag editing: Squarespace allows for easy editing of meta titles and descriptions, enabling users to optimise their pages for search engines effectively.
Customisable URLs: Users can customise the URLs of their pages to include keywords, which is a crucial aspect of SEO.
Clean HTML markup: The platform generates clean HTML markup, which is beneficial for SEO.
Automatic XML sitemaps: Squarespace automatically creates and updates an XML sitemap for your site, helping search engines index your content.
SEO guides and support: While Squarespace does not offer SEO services, they provide comprehensive SEO guides and support to help users optimise their sites for SEO. Additionally, there are many external experts and agencies specialising in Squarespace SEO for those who prefer professional assistance, but enlisting the help of a top pro could be expensive.
Overall, Sauarespace's SEO features ensure that users, regardless of their SEO knowledge, can perform basic to intermediate SEO tasks to improve the likelihood of ranking higher on search engines.
Built-In Marketing Tools
Beyond SEO, Squarespace offers a variety of built-in marketing tools designed to help users grow their online presence and business. These include:
Email Campaigns
Squarespace has an Email Campaigns feature that allows users to create powerful email marketing content using their existing products, blog posts and logo to ensure messaging is consistent and effective. Users can choose from pre-designed templates which are easily customisable. The Email Campaigns feature also provides analytics, letting merchants gain insights into their email marketing efforts.
It's important to note, however, that while this feature has a basic free version, to unlock more features and send more emails, you'll need to subscribe to a paid plan, which range from £6 to £53 per month.
Unfold Social Media App
The Unfold app is integrated within Squarespace, assisting users in creating social content. This app offers an array of templates along with unique filters, fonts and stickers to help users craft social media posts.
Profiles Feature
Squarespace's Profiles feature lets merchants gather data on their site users to take insight-driven actions to tailor their marketing strategy and personalise their marketing initiatives. Site visitors become site users when they perform one of the following actions:
Registers an account with the site
Perform an ecommerce guest checkout or donation on the site
Subscribes to a newsletter or campaigns mailing list
Social Media Integrations
The platform provides integrations with leading social media platforms, allowing customers to stay updated with the latest from the website and even purchase products directly from Instagram and Facebook. You can find out more about Squarespace's social media integrations here.
Banners and Promotions
Users can highlight important announcements like seasonal sales or holiday hours by adding banners and promotions to their website. This allows merchants to advertise the latest updates easily from their website.
Ecommerce Marketing
The platform extends its marketing features to the ecommerce realm, offering tools for selling products, managing subscriptions and other commerce-related functionalities. The full list of features are:
Create discounts or offer sale prices, and promote deals with an announcement bar.
If you're on the Commerce Advanced plan, you can use Abandoned Checkout Recovery to follow up with customers who didn't complete checkout.
Use product merchandising tools like Related Products and Limited Availability Labels.
Share products with followers and attract new customers by selling your products on Facebook and Instagram.
Analytics Tools
Alongside the marketing and SEO tools, Squarespace also offers an Analytics panel that lets you track important data, such as sales, traffic to the website and the location of visitors. These insights can help merchants better understand their website and how it's performing, letting them tailor future marketing efforts or identify aspects of the website that need improvement.
For ecommerce websites, the analytics panel lets you explore:
Sales by product - See how each item you sell is performing.
Purchase funnel - See a visual report on your store's sales funnel and conversion rate.
Abandoned cart - Get insight into abandoned carts and the success of abandoned checkout recovery emails.
Overall, the marketing and analytics tools offered by Squarespace enhance the overall user experience on Squarespace, making it a platform worth considering for individuals and businesses looking to establish a strong online presence. However, it's worth noting that these features don't necessarily come for free. For example, using features like Email Campaigns requires an additional monthly fee, and if you want the most options, this could significantly increase your expenditure. Additionally, whilst Squarespace offers guidance on SEO, if you require extra support, enlisting the help of a Squarespace SEO expert will incur extra costs.
In summary, Squarespace offers all the core features required to build an online store, but as the online marketplace is teeming with alternatives, it's important to explore other options before making a decision. One such alternative that's gaining traction, especially in the UK, is ShopWired. Let's delve into a comparative analysis between Squarespace and ShopWired, focusing on the ecommerce-centric features, pricing, and user experience that each platform offers.
---
Squarespace vs ShopWired: A Comparative Analysis
When it comes to choosing an ecommerce platform, it's essential to consider various factors including pricing, features, ease of use and the level of support provided. Both Squarespace and ShopWired are reputable platforms, but whilst Squarespace is primarily known as a website builder, ShopWired is a dedicated ecommerce platform, with all the core features you'd expect to build a successful online store, even on the cheapest price plan.
Let's take a look at ShopWired's offerings to compare these to Squarespace.
Pricing
Squarespace offers a range of pricing options catering to different needs, from basic website building to advanced ecommerce features. However, as we've covered in this article, Squarespace's ecommerce features aren't available unless you pay for a Commerce plan or Business plan, but the business plan means you'll pay 3% transaction fees and have limited functionality.
On the other hand, ShopWired has a straightforward pricing model focused on ecommerce, with no transaction fees across all price plans.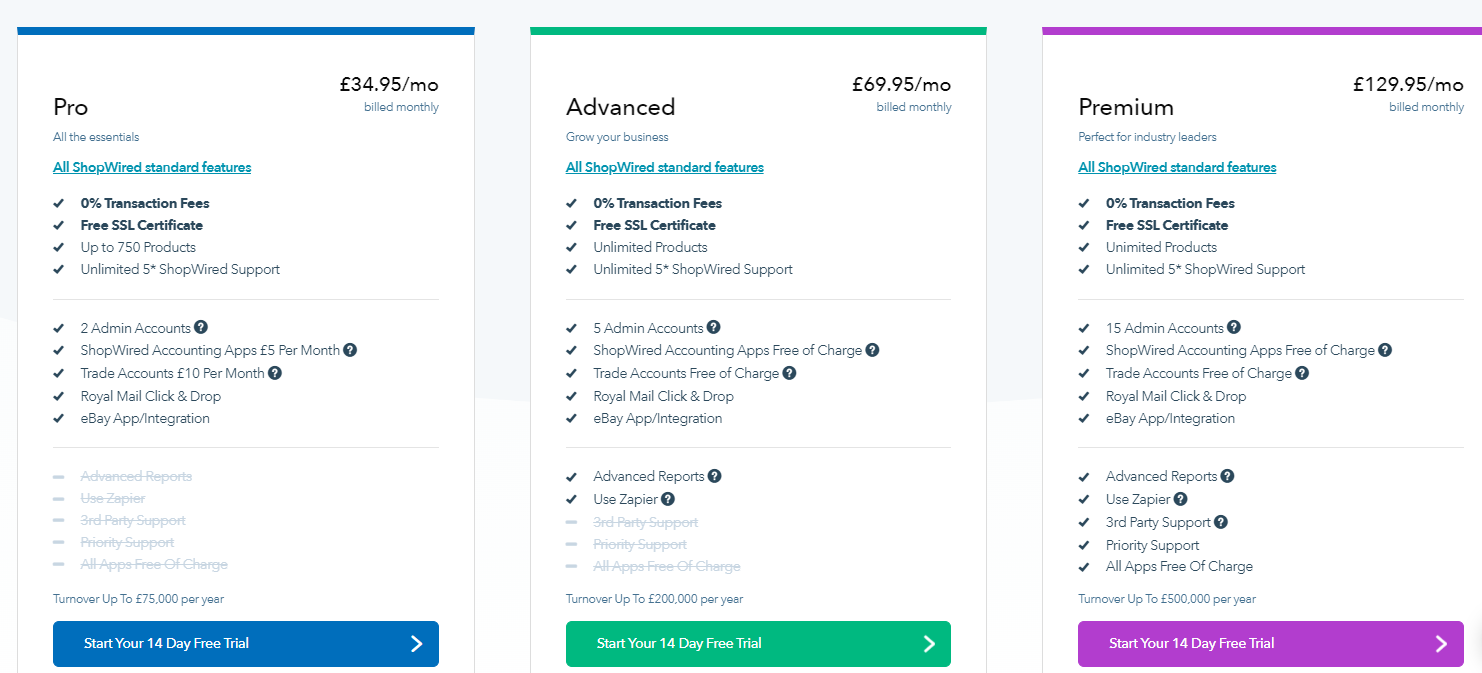 ShopWired's cheapest plan comes in at £34.95 per month, making it cheaper than Squarespace's Advanced Commerce plan at £43 per month. Not only this, but many of ShopWired's apps are available for free, extending the functionality of your store, taking it beyond the core features provided.
Ecommerce Features
For Squarespace users, they'll need to subscribe to the Advanced Commerce package in order to unlock the full potential of Squarespace's ecommerce features. In comparison, all of ShopWired's price plans include ShopWired's core features, which provide everything you need to set up and launch a stunning ecommerce website. There are too many features to list here, but include:
Product Reviews to enhance trust and boost conversions.
Discounts & Vouchers: Attract and retain customers using ShopWired's robust discount and voucher code system, featuring promotions like '3 for 2'.
Reward Points: Foster loyalty by rewarding customer purchases with points, redeemable for cash discounts on future orders.
Abandoned Basket Recovery- Re-engage customers with the system that allows them to resume shopping with their baskets intact from where they left off.
Flexible delivery rates- customise your shipping rates and zones.
Free shipping for orders over a certain amount.
Automatic tax calculations.
40+ payment gateway integrations- accept all major credit cards. ShopWired has over 40 UK payment gateways built in with ready-to-go integrations.
Buy now, pay later- use Klarna, Laybuy or Zip Pay and offer your customers the choice to buy now and pay later or split payments into three or four more affordable chunks.
A simple and conversion-optimised checkout that allows customers to store their cards for future purchases, and is fully customisable.
A full order management system that lets you see all orders from one centralised location on the dashboard.
Gift Cards: Offer gift cards for purchase or as store credit, creating a flexible gift-giving or incentive solution.
Offers: Utilise ShopWired's versatile offers functionality to craft various offers.
Wholesale and B2B features for trade sales.
Ease of Use
Squarespace is known for its intuitive design tools and stylish templates, making it easy for beginners to create aesthetically pleasing websites. But ShopWired also provides a user-friendly interface, although with a stronger focus on ecommerce functionalities. ShopWired's new Version 5 themes also bring drag-and-drop editing to the table, making your web design effortless. ShopWired's features include:
Professional Responsive themes- optimised for search engine performance and mobile devices.
A drag-and-drop website builder with live preview and intuitive editing tools.
Full Content Management System to easily manage, customise and enrich your website's content with images, videos and text.
Full access to the HTML, CSS and JS files for your theme gives you the ability to add your own advanced customisations if you need to.
Customer Support
Both platforms offer extensive customer support, but ShopWired provides UK-based 5 star rated support, a feature lacking in Squarespace, which could be a decisive factor for some merchants. ShopWired's Live Chat is available directly from your ShopWired account. Additionally, ShopWired's also offers pre-arranged calls with the support team, something which Squarespace lacks.
SEO and Marketing Tools
Both platforms provide a suite of marketing and SEO tools to help businesses grow their online presence. However, ShopWired's tools are all focused on ecommerce, putting it ahead of Squarespace for online merchants. ShopWired's SEO and marketing tools include:
Built in SEO so that you can grow your online presence. Set your own custom title tag, meta description and URL for every page of your website. **ShopWired also offers SEO packages, providing tailored support and ongoing optimisations for your website.
Integrated blog platform to write and publish blog posts.
Social Media Integrations: Connect to leading social networks to expand your online reach and grow your business across platforms.
Community and Learning Resources
ShopWired's Help Guides help with all aspects of your ShopWired experience. These detailed guides and videos are available online for free, and answer most common questions about the platform.
Integrations with other services
Xero, Quickbooks, Kashflow & Sage Online: Sync your store's customer and order data seamlessly with your accounting platform through integration.
Royal Mail Click & Drop: Automate order syncing by integrating your website with the Click & Drop service for streamlined shipping.
ShipStation: Connect to ShipStation for automatic order imports from all your selling channels and access to over 30 UK couriers.
Feefo & Reviews.co.uk: Display service reviews from Feefo and Reviews.co.uk on your product pages to leverage social proof.
Vend: Manage your inventory and physical store orders through integration between your ShopWired store and Vend POS system, with automatic stock syncing.
Even more: Explore new integrations with Linnworks, Veeqo, Unleashed, Channel Grabber, and look forward to upcoming integrations with Amazon and other channels.
In summary, the choice between Squarespace and ShopWired could come down to your specific needs and priorities. If ecommerce is a significant aspect of your online presence, ShopWired might offer a more focused and straightforward approach, whereas Squarespace offers a balanced mix of website building and ecommerce features, catering to a broader spectrum of online needs.
---
Making An Informed Decision: Squarespace or ShopWired?
Choosing the right platform for your online venture is laden with considerations. Squarespace has undoubtedly etched its mark in the realm of website building, providing a haven for aesthetics and a decent ground for ecommerce functionalities. However, to truly unlock its ecommerce potential and wave goodbye to transaction fees, you must venture into its highest pricing tier, the Advanced Commerce plan. This plan is very capable with a solid list of features aimed at making online selling a breeze, yet the investment is something to ponder upon, especially for small to medium enterprises.
On the flip side, ShopWired emerges as a robust alternative, with its heart beating for ecommerce. The pricing is straightforward and devoid of transaction fees across all plans, a sweet melody for merchants of all scales. With ShopWired, the essence of ecommerce is felt at every pricing tier, making it a worthy contender for those whose core focus is online selling. The platform not only holds the ecommerce flag high but ensures it waves smoothly in the digital breeze with a plethora of integrated features, each aimed at simplifying the online selling journey. For this reason, ShopWired has to be number one when it comes to ecommerce.
Both platforms have their merits, though, and Squarespace shines with its balanced offering. Yet, when the scales tip towards ecommerce, ShopWired wins with a rich feature set that doesn't ask for more when it comes to transaction fees. The road to ecommerce success is paved with informed decisions, and a more focused ecommerce platform like ShopWired could be the vehicle to drive you there.
Try ShopWired yourself with a 14-day free trial.