How much does BigCommerce cost?
A comprehensive review of BigCommerce pricing for UK businesses in 2023
A review of BigCommerce pricing for UK business owners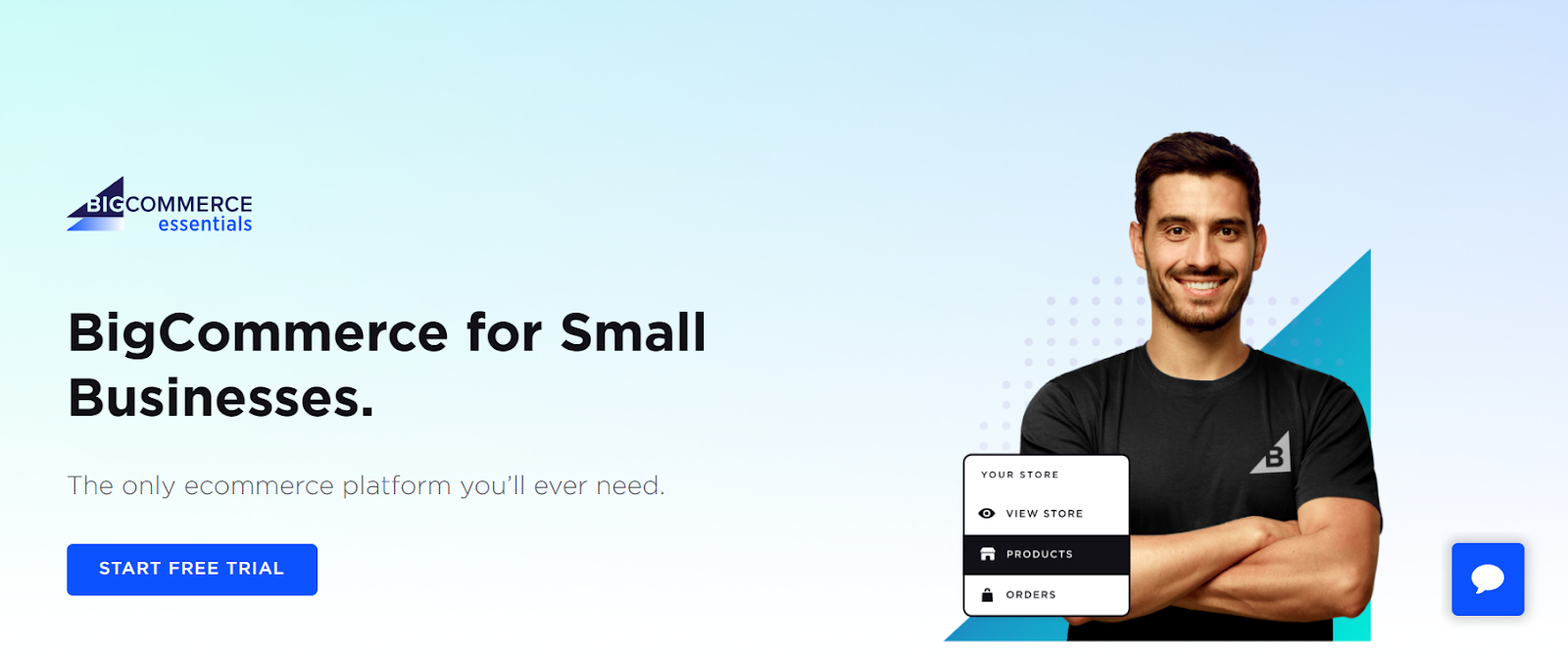 Are you considering launching an online store on BigCommerce but wondering how much it will cost you? Pricing is a crucial factor to consider when selecting an ecommerce platform, as it directly affects your budget and profitability.
But beyond monthly fees for subscribing to a plan, there are often other costs associated with ecommerce platforms.
In this comprehensive guide, we'll delve into the pricing structure of BigCommerce to find out what you can expect to pay to use this platform.
---
BigCommerce price plans and features
Like most ecommerce platforms these days, BigCommerce has a range of different pricing plans to suit the needs of different businesses and budgets. In total, there are four BigCommerce plans to choose from, with each plan offering varying levels of features and functionality.
Let's take a look at what each plan offers: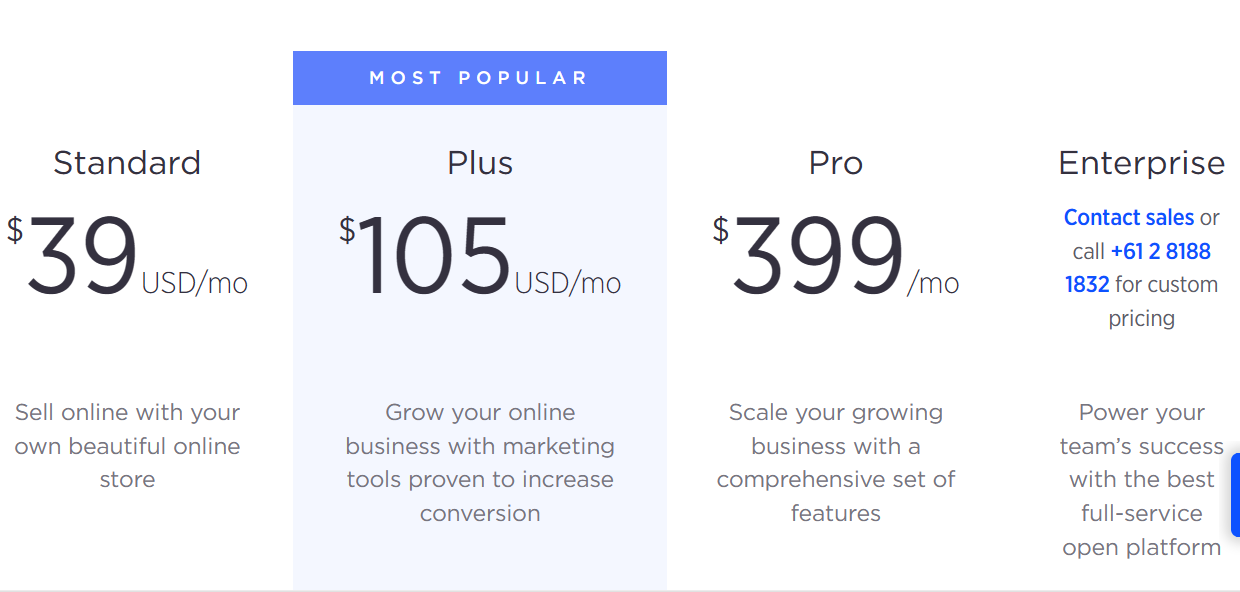 Standard
For $39/ month, the standard plan is BigCommerce's most affordable option. It includes:
Up to $50k online sales per year
No transaction fees
Reduced PayPal credit card rates from 2.9% + $0.30c per transaction
Unlimited products, bandwidth and file storage
Unlimited staff accounts
Branded online store
Amazon and eBay
Point of sale (POS)
Google Shopping
Facebook
Pinterest
Plus
The next plan up is the Plus plan at $105/ month
The Plus plan gives you everything from the Standard plan, but adds:
Up to $150k online sales per year
Reduced PayPal credit card rates from 2.5% + $0.30c per transaction
Credit card vaulting
Abandoned cart saver
Customer groups and segmentation
Pro
The next plan is the Pro plan at $399/ month.
The Pro plan gives you everything from the Standard and Plus plans, but also adds:
Up to $400k online sales per year
Reduced PayPal credit card rates from 2.2% + $0.30c per transaction
Google customer reviews
Custom SSL
Faceted search (product filters).
Enterprise
BigCommerce also offer Enterprise plans for larger scale businesses with greater needs. The Enterprise plan does not have a set price, instead, you'll have to get in touch with BigCommerce directly for custom pricing depending on your needs.
With the Enterprise plan, you'll get access to all of BigCommerce's features, but you'll also get:
Custom options depending on your needs
Unlimited API calls
Online sales- custom amount per year
---
Which BigCommerce plan is right for you?
Choosing the right BigCommerce plan for you will depend on your exact needs and growth projections.
The Standard plan is an affordable option for small businesses with up to $50k in online sales per year, providing essential features and unlimited product listings.
The Plus plan offers more advanced capabilities, including abandoned cart recovery and customer segmentation, making it suitable for businesses aiming to scale and reach up to $150k in annual sales.
The Pro plan caters to growing enterprises with up to $400k in sales and adds features like Google customer reviews and faceted search options.
Finally, the Enterprise plan offers customised solutions for large-scale businesses, accommodating their specific requirements and providing unlimited API calls.
Ultimately, the best plan depends on your business size, needs and growth projections. If you are just starting out or have a small business, the Standard plan will likely suffice. As your business grows and your needs become more complex, upgrading to the Plus or Pro plan will provide additional features that can help you scale, along with an increased amount of permitted sales.
For large-scale businesses with specific requirements, the customised solutions of the Enterprise plan will be the most suitable, but of course this comes at a higher cost.
---
Customer support

One of the most important aspects to consider when choosing an ecommerce platform is the level of customer support provided. BigCommerce offers 24/7 technical support across all its plans, which includes phone, chat and ticket support. This means you can reach out for help at any point.
However, it's important to note that while all plans offer this level of support, only the most expensive plan, the Enterprise plan, includes priority support and customer success management. This distinction is crucial for businesses that anticipate needing a higher level of support or those that want a more personalised service. A lack of priority support on the more affordable options could cause potential delays in getting key issues resolved.
The Enterprise plan also gives you API support, meaning BigCommerce will help ensure all APIs work as intended for your website. Whilst this is good for high-paying subscribers, it might be an issue for users on cheaper plans that rely on multiple APIs for operating their store.
---
How do BigCommerce's price plans compare to other ecommerce platforms?
BigCommerce provides four different price plans to cater for businesses of different sizes and with different needs. But generally speaking, the cost of each plan is more expensive than equivalent plans from other platforms.
For example, Shopify's most basic plan comes in at £25/ month and provides a decent set of features to get you set up and selling, so this might be a better option for those looking to save as much as possible.
If you're a business with higher projections or additional needs, you might be looking at a mid-to-top level price plan, but again, BigCommerce's plans are a lot more expensive than equivalent plans elsewhere. For example, BigCommerce's Plus plan at $105/ month is comparable to ShopWired's mid-range price plan, which arguably offers much more for your money, and is only £69.95/ month. And at the top of the scale, BigCommerce's Pro plan will set you back $399/ month, while ShopWired's equivalent Premium package is only £129.95/ month and offers everything the platform has to offer.
Of course, choosing an ecommerce platform won't always be about money, but there are certainly cheaper options on the market with just as many, if not more, features than BigCommerce.
---
Additional costs of using BigCommerce
While BigCommerce offers a range of plans to suit different needs and budgets, there are additional costs that you may incur while using the platform. These can include transaction fees, theme costs and app subscriptions, all of which can add up over time and impact your overall budget.
In this section, we will delve into these additional costs associated with BigCommerce to give you a full understanding of what you can expect to spend.
Transaction Fees
Many of today's ecommerce platforms charge transaction fees on each transaction, and these can start to add up quite significantly over time.
BigCommerce bucks the trend by letting you choose from 65 global payment providers without incurring any additional transaction fees. This is great news if you're expecting to make a lot of sales and don't want transaction fees eating into your profits.
Like BigCommerce, ShopWired is another ecommerce platform that doesn't charge transaction fees for making a sale.
Themes
BigCommerce has over 150 themes for you to use, but only 15 of these are free. The rest of the themes are 'premium' and come with a free ranging from around $150-$300.
While BigCommerce does offer a nice selection of themes, it's disappointing that only a handful are available for free, especially when alternative platforms like ShopWired offer all of their themes for free.

All themes are free on ShopWired.
App marketplace
The only other ongoing cost with BigCommerce is likely to be subscriptions to paid for apps and extensions from the BigCommerce App store.
There are hundreds of apps to choose from, with everything you need to help with marketing, shipping and customer support. Some of these apps are free, but the more advanced ones can cost anything from a few pounds a month to hundreds a month depending on your requirements.
---
Trying BigCommerce for free

While BigCommerce does not offer a permanent free plan, it does provide a 15-day free trial for users who want to test the platform before making a decision. This approach is quite common among website builders.
This trial period is crucial as it allows you to explore the platform's features, assess its user-friendliness and determine if it aligns with your business goals and budget. During the trial, you can set up your store, add products and even test some sales and marketing features.
Remember, the goal is to determine whether BigCommerce is the right fit for your online store. It's important to consider not only the features but also the support and resources available. After the trial, you can make an informed decision on whether to subscribe to one of BigCommerce's paid plans or to consider other options.
---
Final Thoughts
Choosing an ecommerce platform is a significant decision that hinges on more than just cost. While BigCommerce does offer a wide range of features across its plans, the pricing might not suit every business, especially smaller enterprises or those just starting out.
The platform stands out with its lack of transaction fees, a broad range of payment providers and impressive scalability options for businesses that expect to grow quickly. However, the monthly fees for each plan are typically higher than what you'd find with other ecommerce platforms, including ShopWired.
BigCommerce's theme selection is also somewhat limited, with only a small number of free themes available. This could potentially add extra costs to your setup, particularly if you're seeking a unique, professional look for your online store and decide to opt for a premium theme.
The BigCommerce app marketplace offers an array of solutions for further customising and enhancing your store, but these, too, can add to your monthly costs if you want to add further functionality to your website.
Overall, we think BigCommerce is a solid platform with enough features to get you started. However, there are cheaper alternatives out there that arguably offer more bang for your buck. ShopWired, for example, offers a competitive set of features at a lower price point, with no transaction fees, and all of our themes are freely available. Most of ShopWired's apps are also free, and the ones that aren't come with a small additional monthly fee. This can make it a more budget-friendly and user-friendly option, particularly for businesses just starting their online journey or those looking to keep their expenses in check.
You can sign up for a free trial of ShopWired here and try it for yourself.