Boost your revenue with a paid affiliate scheme
Creating Conversions
If you've been looking for some different ways to boost your store's revenue or if you feel like you've hit a bit of a marketing wall, then one of the simplest options to market your products that produces the least amount of stress for you is to set up a paid affiliate scheme. To use a paid affiliate scheme you will need to find or attract 'affiliates' who are people that will advertise your product(s) to their audience on whatever platform(s) they use. If a customer uses an affiliate's specialised referral link to access your website and purchase products, then the affiliate receives a commission for the sale. The whole process is that simple. Now, here's the best way for you to set up your own affiliate marketing scheme:
---
Reasons to use affiliate marketing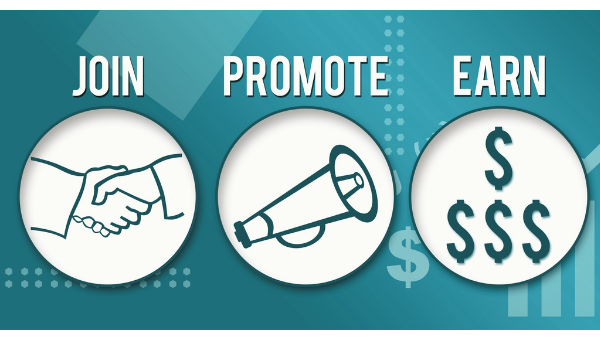 The amount of money that exists within the affiliate marketing world is growing every year. According to Statista, affiliate marketing spending is due to hit $8.2 billion by next year (2022) in the U.S. alone. With this consistently growing market ready for anyone to tap into, here are some more reasons why you should be utilising an affiliate scheme for your store:
---
Easy, multi-channel marketing
With the number of popular platforms that exist seeming to increase all the time, finding a way to market yourself on all of them might not seem feasible. However, with affiliate marketing you don't have to understand and fine tune your marketing materials to each platform by yourself. Instead you'll pay someone else to do it for you, but only if they succeed in gaining sales for you. By utilising multiple affiliates you'll be able to reach every platform, and you won't need to worry about finding the right way to target the audiences who use them, as your affiliates will have already figured out the best ways of reaching their audience.
---
Extra revenue without much ongoing effort
Once you've got your affiliate scheme up and running the amount of day-to-day work it'll take to keep it going is minimal. After you've found the right ways to attract the sorts of affiliates you want to work with (we've listed some ways to attract affiliates later on in this post), it'll be easy to just leave them to get on with it. The only things you need to do for upkeep for your affiliate scheme is to make sure you pay your affiliates and also answer any questions they might have about your brand and your products. If you also want to provide them fresh marketing resources to use then that would be useful, but it's not always essential.
---
Low-cost advertising
Unless you choose to spend money on recruiting affiliates, the only ongoing cost of the scheme will be what you need to pay the affiliates if they succeed in getting business to your store. If an affiliate doesn't ever manage to produce a sale for you then you won't need to worry about paying them. This type of advertising works to be low-cost and high-reward as you only have to pay when there are positive results. This is unlike most other forms of advertising which require payments no matter what the outcomes are for you.
---
Choosing the right affiliate scheme app

An affiliate scheme app helps you to run your affiliate scheme by storing all of your affiliates in one place, automatically generating their unique referral links and keeping track of how many sales they have created and how much you owe them for those sales. There are many affiliate marketing apps out there for you to choose from, and you could spend some time searching through them looking at price points (many of which are quite expensive) and even signing up for a free trial here and there. But instead of leaving you to spend your valuable time searching for the right one, we've already found for you the app that advertises the best price for the features that they offer. Goaffpro's basic plan is free (!), and offers the ability to get your affiliate scheme up and running quickly. While many of their features can be used with their free plan, there are some features which you might be interested in utilising which require you to sign up to their paid plans (which start at $24/month, or about £18/month). If all you're looking for is something simple and easy, then the free plan will do perfectly. Plus, as an additional bonus to the free price point, Goaffpro already have built-in support for the ShopWired platform, meaning you can seamlessly integrate the app with your ShopWired website in just a few minutes.
---
Setting up the paid affiliate scheme with Goaffpro
To get Goaffpro all set up on your ShopWired website, you'll first want to create an account with them. This account will automatically be set up as the free account which Goaffpro offers, but if you find that you want to upgrade it's easy to do from within the Goaffpro dashboard. Just select 'Upgrade' under 'Settings' from their left menu.
Once you've set up your account you can use their ShopWired installation feature to follow these steps:
---
1. Add your API keys
On the installation page you'll need to add your API keys which you can find on the 'Your Account Details' of your account. To access this page select the drop-down beside your account ID number in the topbar of any admin page and select 'Your Account'. In the API keys section copy (one at a time) your API key and API secret and paste them into the appropriate boxes on Goaffpro.
---
2. Insert visitor tracking code
Then, as the next step in the installation, add the two bits of code provided to you by Goaffpro to the 'Visitor Tracking' section of the ShopWired admin system. To do this select 'Settings' > 'Visitor Monitoring' > 'Visitor Tracking' from the menu. Copy and paste (one at a time) the code from Goaffpro in the appropriate 'Visitor Tracking Code' or 'Conversion Code' boxes.
---
3. Test the connection
Once you've set up your API keys and tracking code within your accounts, it is a wise idea to check that the connection is working by creating a test affiliate account and making a test purchase. To create your test affiliate account, navigate to your affiliate signup page and create an account. Then, using the link provided in the new affiliate account, head to your website and peruse a few items. Add something to your cart and complete a purchase. You should then be able to see the details of this visit to your website and the subsequent purchase within the 'Analytics' and 'Sales' pages of your Goaffpro account. If you get stuck at all throughout this process, then Goaffpro do offer instructions to take you through the process.
Once you've finished setting up your Goaffpro account, your affiliate portal will be immediately ready for use, so your next steps will be to customise your scheme, to find ways to attract affiliates and to build working relationships with your approved affiliates.
---
Customising your scheme
Through your Goaffpro account you can customise all of the different aspects of your scheme, from how much you'll pay your affiliates to how your portal will appear to approved affiliates and to anyone looking to join your scheme.
---
Customise your affiliate portal to be in line with your branding
When you create your Goaffpro account an associated affiliate portal will be created where potential affiliates can request to sign up to your scheme and where approved affiliates can manage their accounts. This portal has a default look which can entirely be customised to be in line with your branding. To customise the portal select 'Look and Feel' under the 'Setup' section of the left menu within your Goaffpro account. Here you will see multiple tabs to do with the different aspects of the portal that you can customise:

Here are some customisations you should definitely consider making:
Changing your default affiliate portal URL from a Goaffpro subdomain to a subdomain of your unique domain name (this will only be possible if you are using a custom domain and not the temporary domain name you are given when you create your ShopWired account).
Uploading your store logo to appear on the portal, so your affiliates always know when they're signed into your portal.
Changing the colours of the portal to be inline with your company colours and the colours used throughout your website.
Changing the text/images on the landing page of the portal to make them more attractive to potential affiliates to encourage them to signup.
---
How much you'll pay
Choosing how much you can pay your affiliates is a delicate balance. With higher percentages you will be competitive and attract more affiliates, but you don't want to set your pay percentage so high that it eats too much into your profits. How much you choose to pay your affiliates is entirely up to you, and is customisable in a number of different ways. Select 'Commissions' under the 'Setup' section of the left menu within your Goaffpro account to set your commission amounts. Here you can set a default commission which will apply to all of your affiliates, unless you set them up with their own unique commission. If there's an affiliate who you are particularly keen to work with, but they're asking for a bit more than your usual percentages you can negotiate a unique commission on all products for them or offer them a higher percentage on just specific products which you sell.
---
Consider also offering your affiliates' audiences a discount
As a way to help your affiliates incentivise their customers, you can create unique coupon codes assigned to each affiliate which would allow their customers a set discount on their purchase total on your website. While allowing their customers to have a discount will further eat into your profits as you will be allowing a discount and then also paying your affiliate their commission, it can work to help increase sales as your affiliates can more easily sell your products when customers believe they are getting the best price.
---
Attracting affiliates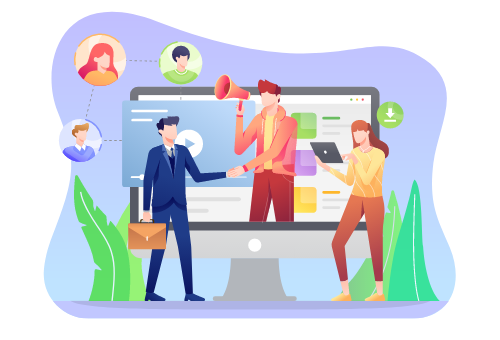 So you might be wondering to yourself how you're even going to find affiliates who will advertise your products for you, but you don't have to worry because it's easier than it might seem. There are many different resources which you can tap into to find the affiliates you're looking for. While this will be the most time-consuming aspect of setting up your affiliate scheme, once you've found some hard-working affiliates with a decent sized audience, you'll find the extra revenue they bring to your store makes it worth it.
---
Your current customer base
The easiest resource to use to find people who might be interested in becoming your affiliates is your current customers. Your current customers have already purchased from you which means they already saw something in your product which was worth spending their money on. If they're willing to spend their money with you, chances are at least some of them will be willing to make money with you. Craft an email to send to your customers (but only the ones who have consented to receive marketing from you) which explains your affiliate scheme and how much they could stand to earn if they were to sign up. You can also create a whole webpage to add to your website, so that anyone who visits your website will know that you have an affiliate programme which they could join. Just make sure to include a link to your affiliate portal with Goaffpro on the webpage or on any emails which you send about the programme. Additionally, Goaffpro offers a 'post checkout popup' in two different styles which you can add to the confirmation page on your website which tells any new customers about your scheme.
---
Goaffpro's marketplace
Within the last year Goaffpro have launched their own marketplace which allows affiliates and influencers the opportunity to easily find products which they want to promote by having stores who are searching for those affiliates advertise themselves within the market. The best part of this feature is that it's also entirely free. To utilise the marketplace select 'Marketplace' under 'Grow' from the left menu of your Goaffpro account. On the marketplace page you can create your listing for your store. Upload your logo, write an enticing listing about what your store sells and choose some categories which your store fits into. If you're worried that this marketplace will attract affiliates located in countries which you don't even ship to, then you can use the geo restriction option to only allow affiliates based in certain countries to apply to work with you. It's a great way to try to attract some affiliates to work with, and it won't cost you anything or take up too much of your time.
---
Research and reach out
If you're really eager to quickly have the scheme start earning you money, then you might not be willing to wait for customers, influencers or other affiliates to find you. Instead, you might need to seek them out and send them a message just asking them if they'd be interested. To find the right sorts of people to reach out to you are going to need to do your research. Consider your niche and your market and dig around on some social media platforms to find affiliates who already typically work within your market or influencers who appeal to the sorts of customers you're hoping to bring to your store. Finding popular bloggers who appeal to your market is also a great way to find someone who might be interested in advertising your products.
---
Working with your affiliates
While it's not your responsibility to figure out the best ways for your affiliates to advertise to their following/friends/family, it is in your best interests that they succeed in their efforts. In this light you'll want to help them in any way that they need.
---
Help them understand your products
If they need more information about one of your products, supply it to them quickly. Send them a sample product for them to test out. They'll be much more enthusiastic about selling your products if they actually like them (plus they're sure to appreciate the free stuff), and they'll find it easier to answer any questions from their audience if they've experienced the product first-hand.
---
Create marketing items for them to use
Creating promotional images and videos about your products for your affiliates to use can help them to keep on brand with your messaging and also to give them fresh ideas for ways to promote your products to their audiences. Goaffpro provides you with a useful tab to upload all of the marketing tools you have created for your affiliates as an easy way for them to then access the materials through their affiliate portal. Select 'Creatives' under the 'Manage' section from the left menu of the Goaffpro admin page. Upload any marketing resources you have created and your affiliates will immediately have access to them.
---
Pay them properly and on time
The most important part of working with your affiliates is making sure you pay them accurately and in a timely fashion. Work out an agreement with them for how often you'll pay out what they've earned, and then stick to your agreement!