Ecommerce Migration: Migrating to ShopWired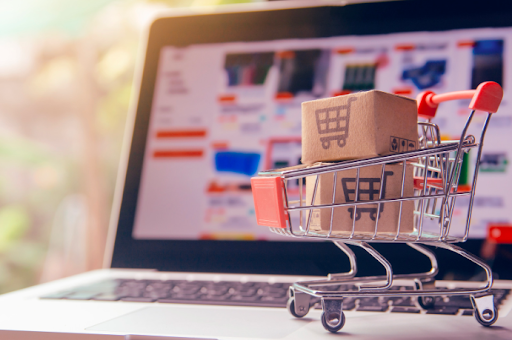 As an online merchant, being limited by your platform can affect how you do business. Whether it is costly transaction fees, design limitations, or non-existent customer service, if you aren't getting the support you need it's time to migrate to a new service.
Services like ShopWired, offer a seamless migration experience that doesn't just promise a change—it delivers it. Whether you're looking to switch from other popular platforms like Shopify or BigCommerce, or a lesser-known ecommerce platform, ShopWired provides tailored guides and support to transition your store swiftly and smoothly.
This article guides you through the process of migrating your online store to ShopWired.
---
Why Switch Ecommerce Platforms?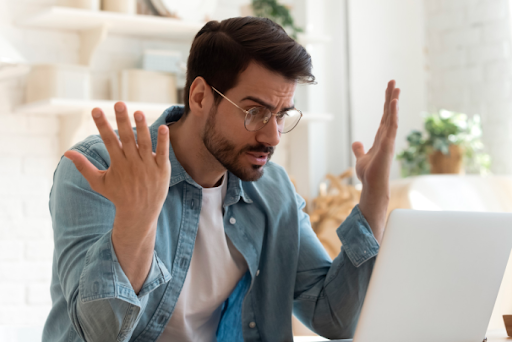 Switching ecommerce platforms is a significant decision, often born from a series of persistent challenges that retailers face in the online marketplace. Common catalysts for making the switch include:
Platform Scalability
As your business expands, you need a platform that grows with you. You don't want a high-traffic campaign to bring your page down, or be limited on the amount of products you can offer. Whatever the reason, platform limitations are a wake-up call that it's time for a more robust solution.
Feature Restrictions
Imagine a clothing store that wants to offer a 'mix-and-match' option but is restricted by the platform's basic functionality. Such limitations can impede your ability to provide the unique shopping experiences that modern consumers expect, costing you sales.
Inflexible Customer Experiences
In the age of personalization it's crucial to offer flexible options to your customers. A store specializing in personalized gifts, for example, might require a bespoke checkout process that lets customers add additional options to their order. If the current platform can't provide these features, it might be time to migrate.
Economic Constraints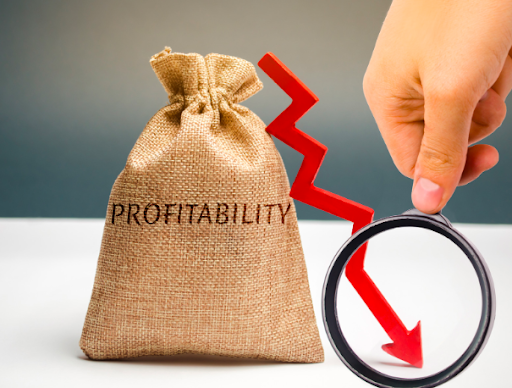 Escalating costs is a common tipping point for ecommerce merchants. Consider a startup that sees an increasing portion of its revenue being chipped away by platform fees. As platform fees start to consume a larger share of their earnings, many startups find themselves in search of a more cost-effective ecommerce solution that better aligns with their financial goals
These real challenges are faced by businesses every day. When your current platform no longer meets your needs, an alternative that addresses these challenges is the way to go. ShopWired steps in as the solution that understands your business needs and offers the tools to propel businesses forward.
---
Why Migrate to ShopWired?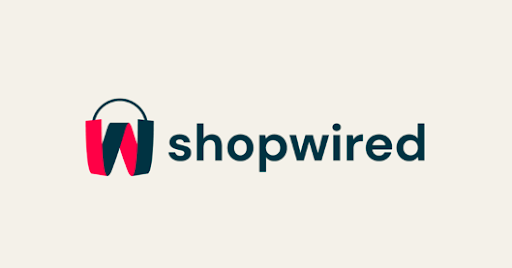 Moving to ShopWired is a strategic move that unlocks a spectrum of capabilities. Here are just some of ShopWired's main features:
Complete Set of Ecommerce Features
ShopWired's comprehensive suite of ecommerce features are available even with the most basic plan

This includes an extensive product and category management system, a versatile website builder with customizable themes, and capabilities to extend sales across various channels. ShopWired has all the ecommerce features you could need and more. Check out the full list of ShopWired features here.
Free Themes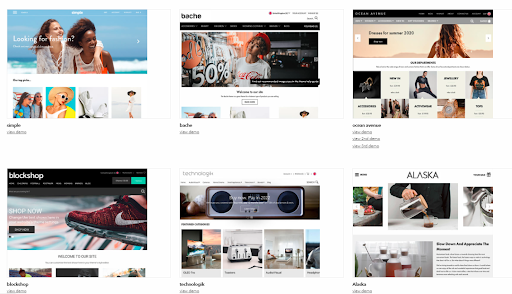 ShopWired has over 20 distinctive themes, each free and offering a unique canvas for your brand's online presence. All themes are mobile responsive, meaning they'll look and function just as well on desktop and mobile devices.
ShopWired's latest Version 5 themes take customization to the next level with drag-and-drop functionality for intuitive design. It's never been easier to design the perfect-looking store. Simply click a section and drag it to your preferred place on the page.
For those wanting deeper customization, advanced users can edit the theme code directly, providing ultimate control and personalization to fit your design needs.
Fast and Reliable Hosting
ShopWired includes hosting with all price plans. This removes the hassle of finding a separate service to house your site. ShopWired is hosted on Amazon Web Services for top-tier reliability and scalability, it's how we guarantee a 99.99% uptime.
Transparent Pricing
ShopWired's pricing structure is designed to be straightforward with no hidden fees. This approach allows businesses to plan their expenses without the concern of unexpected charges cutting into their margins.
Exceptional Support
Recognized for exceptional customer service, ShopWired's top-rated, on-site support team is dedicated to providing users with all the guidance and support they need. From setup to ongoing management, ShopWired's experts will ensure your experience is hiccup-free. And with the handy Live Chat service, support is only ever a click away.
Expansive App Marketplace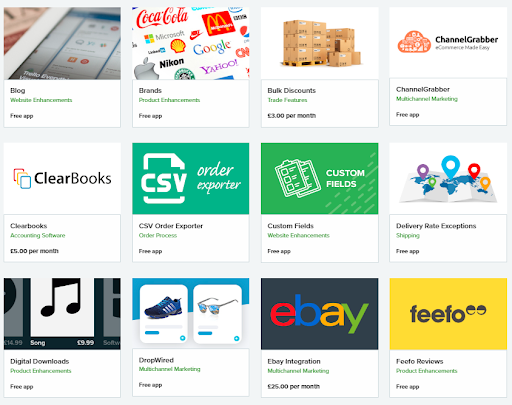 ShopWired's app marketplace boasts a wide range of apps to enhance your store's functionality. The majority of these apps are free, and because ShopWired's apps are built in-house, you'll never have to reach out for third-party support. Our support team can assist you with all of your app-related queries or issues.
Omnichannel Retail Made Easy
ShopWired facilitates multi-channel selling, enabling merchants to connect and manage their sales on platforms such as eBay and Amazon directly from their ShopWired account. This streamlined approach can save countless amounts of time by making operations more streamlined.
Diverse Payment Options
With over 40 payment gateway integrations, merchants can offer a variety of payment methods to their customers. This boosts conversions by giving customers multiple ways to pay.
Security and Compliance
Security is paramount, and ShopWired ensures this with PCI compliance and 3D Secure checkout across all payment gateways, safeguarding both customer data and merchant information alike. ShopWired's commitment to security instils trust and confidence in the platform's ability to defend against online threats and maintain high standards of data integrity.
Marketing and SEO Tools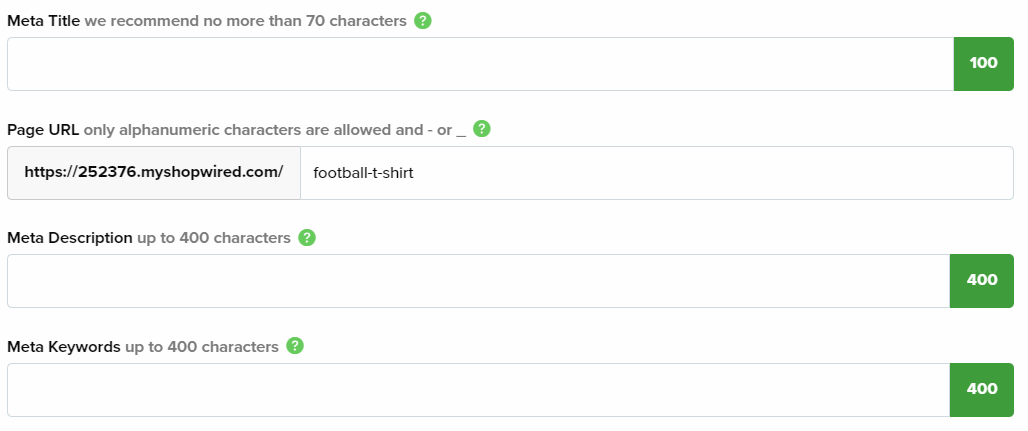 ShopWired has plenty of tools and apps to aid your marketing efforts. From email campaigns and social media integrations to intuitive SEO tools, ShopWired provides everything you need to boost your brand visibility.
ShopWired also offers bespoke SEO packages. A ShopWired SEO expert will audit your website to provide optimization suggestions to help your website climb the rankings.
---
Migrating Made Easy with ShopWired
Transitioning to a new platform often sounds daunting, but ShopWired makes the process stress-free.
The migration process ensures a seamless transfer of products, customer information, and order history from your previous platform. Whether you're migrating from a well-known ecommerce platform or from a custom-built store, the process is similar.
With resources for a DIY approach or a complete migration service from the ShopWired team, you'll get all the support you need.
---
Comprehensive Migration Guides

ShopWired recognizes the importance of having clear guidance when shifting your online presence. That's why we offer detailed migration guides., We offer guides for migrations from:
We also have a more generalized guide for those migrating from a different provider.
These detailed guides allow for a self-service approach that lets you manage the migration at your own pace. The step-by-step instructions ensure that every piece of data, from product listings to customer databases, is meticulously accounted for throughout the process.
---
Dedicated Migration Service
For those who prefer a more hands-off approach, ShopWired's dedicated Migration Service provides a specialist team to handle the entire migration process for you. From the initial data export to the final checks before going live, every detail is managed with care and precision.
This service is ideal for busy merchants who want a smooth and efficient migration without business interruption. You can focus on running your business while your online transition is managed by our experts.
How does ShopWired's migration service work?
Here's what's typically involved.
First, we'll ask you to complete a migration questionnaire to better understand your exact needs.

ShopWired's experts will offer theme recommendations to match your business and ensure it resonates with your brand image and values. The theme will be installed and customized with your branding.

ShopWired specialists can import your product, category, and customer data provided in spreadsheet form. We'll retain a website structure that best fits your customer's navigation preferences.

The team will configure your checkout settings, including delivery rates, preferred countries, payment gateways, and conversion tracking scripts.

Google Analytics and conversion tracking for advertising platforms are set up to monitor paid campaigns.

The technical aspects of linking your domain name to your ShopWired website are managed.
This detailed approach ensures that when you're ready to go live, your website is not only functional but fine-tuned for success.
---
Migrate to ShopWired Today and Boost your Prospects
Whether you're seeking to overcome current platform limitations, aiming for better customer experiences, or simply wanting a more reliable and feature-rich online presence, ShopWired offers a solution. With its robust infrastructure, customer-focused features, and dedicated support, ShopWired isn't just a platform; it's a partner in your business's growth.
Ready to migrate?
Make the switch today, and let ShopWired help you build an online store that stands out in the digital landscape.
Want to test ShopWired before migrating? Try a 14-day free trial to explore our full range of features.
---
Migrating to ShopWired: FAQs
What data can I import to ShopWired?
Category, product, and customer details can be directly imported from certain platforms like Shopify, BigCommerce, EKM, or Bluepark. For other platforms, the data will need reformatting to fit ShopWired's specifications.
Can I use my existing theme/template on ShopWired?
Direct use of templates from other platforms on ShopWired isn't possible. Instead, you can select a new template to customize using ShopWired's theme editor. For design replication of your current site on ShopWired, a quote can be requested.
How long does it take to migrate?
The duration for migration varies based on the volume of data and the time you allocate to the process. If opting for ShopWired's setup package, the migration typically takes 7 to 14 days.
Can I keep my current domain name when I move to ShopWired?
You can retain your current domain name when moving to ShopWired by adjusting a few DNS settings to redirect to ShopWired's servers.
Will my search engine rankings be affected by migrating to ShopWired?
Migrating to ShopWired doesn't inherently affect search engine rankings. Following provided guidelines during migration can help maintain your current search engine standings.
Does ShopWired integrate with my existing payment gateway?
ShopWired is compatible with over 40 payment gateways. If your current gateway isn't on the list, we might be able to offer integration services upon request.
Can ShopWired accommodate complex shipping rate schedules?
ShopWired can likely accommodate intricate shipping rate schedules with its comprehensive shipping functionality. For assistance in configuring your shipping settings to ShopWired's system, support is available.
Is it possible to import my previous orders into ShopWired?
Currently, ShopWired does not support the import of order history data.