Has Shopify closed your store?
General Ecommerce Advice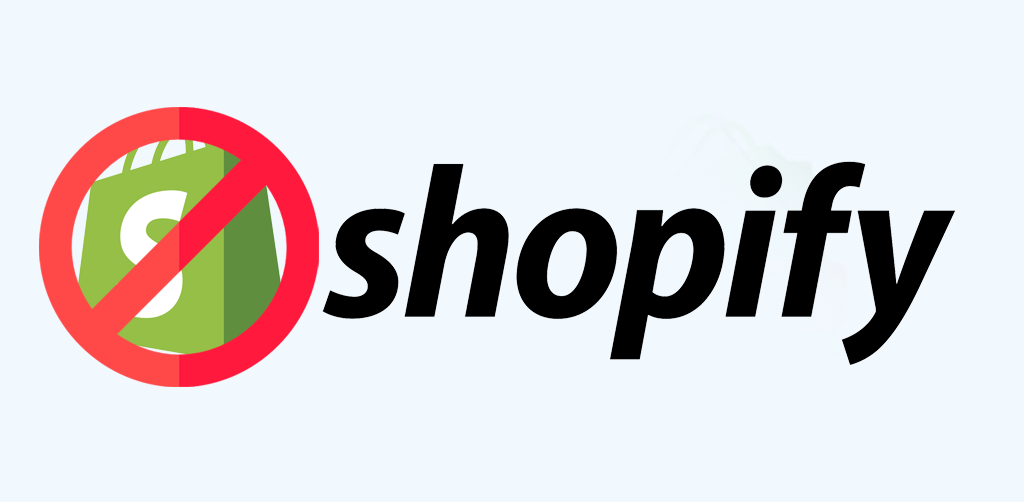 At ShopWired we receive complaints every day from Shopify merchants who received a sudden and unexpected shock. Shopify have closed or are about to close their website, business and livelihood.
Admittedly, many of these merchants have done something wrong. Whether its selling a covid cure with dubious (to say the least) scientific claims, or selling rip-off and copyright infringing products. But many merchants haven't done anything wrong at all.
Often the first sign that anything is wrong is a notice in the unfortunate merchant's Shopify account that "payouts are on hold". Merchants are then left scrambling for a solution, looking for ways to migrate from Shopify to another ecommerce platform quickly and with as little disruption as possible.
In this guide we'll cover the most common reasons for Shopify closing stores, what to do and how you can migrate to ShopWired in under one day.
---
How and why Shopify closes websites
Shopify boasts over one million users of its platform. Inevitably with so many users, things can often go wrong. Shopify's own forums are awash with complaints about poor customer support, bugs or problems with the platform and - as we're discussing in this article - Shopify merchants that have been told that Shopify are closing or about to close their website.
There are many reasons that users can receive a notice from Shopify of closure, some of the most common reasons are below:
CBD or similar products
Shopify says its friendly for CBD merchants and they actively promote their services to merchants selling CBD or other types of products related to Cannabis. But Shopify itself considers CBD to be 'high risk' and will often suspend CBD stores, hold onto payouts and make it impossible for merchants to trade.
Vaping products
Like CBD, Shopify claims to be 'vape friendly'. But Shopify Payments considers vaping to be a prohibited business, so you can't sell vaping products using this gateway. You may sell vaping products as a sideline and have used Shopify Payments for your other sales, Shopify have got confused and decided to suspend service.
Alcohol products
Shopify has a problem with age restricted products - they don't like them. As a merchant, you may have been able to sell your alcohol products on Shopify previously but find out one they they've decided they no longer want your business.
We've also heard of a few merchants specifically selling non-alcoholic products (like alcohol free beer) only for Shopify's algorithms to get confused and close the store. We've heard that in these situations, talking to Shopify support is worse than talking to a brick wall.
Some other restricted products
Selling solvents, fireworks, pharmaceuticals, any type of internet gaming or gambling product or a high demand product (like face masks during the pandemic) can land you in hot water with Shopify's risk team.
High risk merchant profile
Sometimes, Shopify can deem a merchant's risk profile to be too high to allow them to sell through Shopify Payments. Perhaps the merchant has had a string of bad luck and suffered from a few chargebacks, or perhaps as part of some kind of 'review' Shopify have deemed the merchant or products sold to be 'high risk'.
Many merchants use Shopify Payments in order to avoid the transaction fees levied by Shopify if they don't. Withdrawing the provision of the Shopify Payments service to a merchant effectively adds up to 2% per transaction on Shopify fees, making use of Shopify untenable.
Many merchants in this situation can find that payouts are frozen for a prolonged period of time whilst Shopify's risk team investigate.
ShopWired and prohibited items
As the UK's best rated ecommerce platform, ShopWired places on restrictions on the items you can sell except those excluded by law. As long as the products you are selling are legal in the country that you are selling them - you can sell them on ShopWired.
---
Finding a new ecommerce platform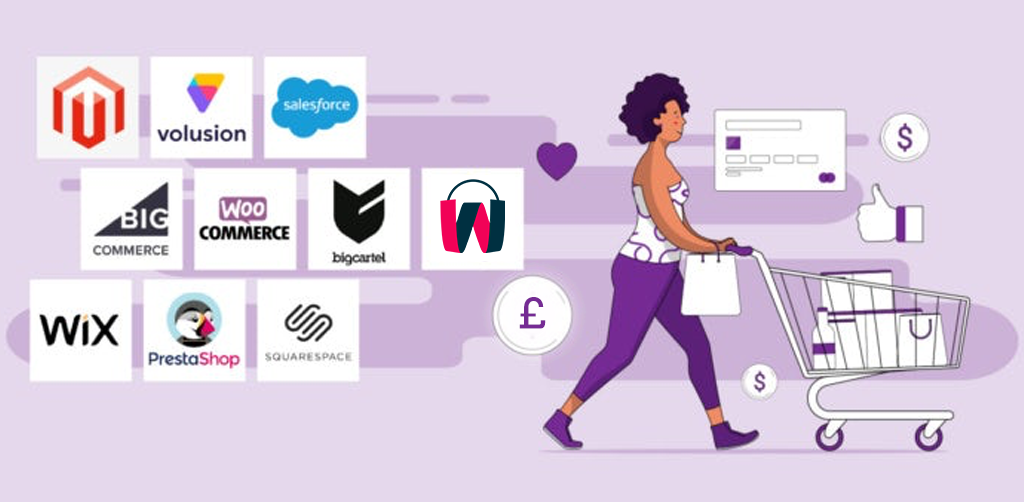 If you've been notified by Shopify that they have closed or are about to close your website, you'll need to find a new ecommerce platform.
Similarly, if you've been notified by Shopify Payments that you are 'high risk', you'll need to start paying transaction fees which can increase the cost of using Shopify by up to 2% of your turnover - also forcing you to choose a new platform and home for your business.
Finding a new ecommerce platform can be a daunting tasks, some of the most important aspects for you to consider when making a decision are:
Will you be able to sell your products on that platform (do they have a list of restricted/prohibited products)?
What payment gateways do they integrate with, do they support a gateway that will accept you as a merchant?
How easily can the store and your data be migrated, and what is the migration process?
What level of support does the platform offer, during both the migration and as your business grows?
There are many ecommerce platform comparison websites around the internet, and a quick Google search will help you to identify possible options.
However, if you are reading this article because you're in the situation we've described, we'd like you to consider using ShopWired.
Key reasons to migrate your Shopify store to ShopWired include:
We don't have a list of prohibited products, as long as what you are selling is legal in the country you are selling it, you can sell on ShopWired
We integrate with over 50 UK and International payment gateways, and specifically integrate with gateways like Zion or Paytriot which are happy to take on merchants with a higher risk profile
We have an automatic switching system that allows you to migrate product and customer data from Shopify in a couple of minutes
---
Migrating your Shopify store to ShopWired
ShopWired has no restrictions on the items you can sell, as long as your products or services are legal in the country you are selling them - you can sell them on ShopWired.
Over the years, we've helped thousands of merchants migrate their Shopify stores to ShopWired. We do more Shopify migrations that any other ecommerce platform and our onboarding team can make the process smooth and pain free.
Migrating data
One of your biggest concerns might be how you are going to migrate your data away from Shopify. ShopWired has a built in migration tool for Shopify merchants to use that will automatically copy across both your product and customer data.
The tool takes around 2-3 minutes to use - all you need to do is download CSV (spreadsheet) files of your products and customers and upload the same files, without any modifications, into your ShopWired account.
Once you've done that we'll automatically recreate your products in ShopWired (including copying across product images) and create new accounts for all of your customers.
If you've collected reviews on your products, you can also migrate your review data in a similar way.
For more information about data migration, see our help guides; products, categories, customers, reviews.
Migrating content
You will need to migrate any content pages (about us, terms and conditions) that you have on your Shopify website to ShopWired. This should be an easy copy and paste process that can be done in a couple of minutes (depending on how many content pages you have).
From your Shopify website you can simply highlight the content you want to copy and paste it into the CMS within your ShopWired account.
Migrating blog posts
It's a good idea to migrate any blog posts that you have created, particularly if they are generating traffic to your website. This can be done in the same way as your content is migrated, by just copying and pasting. If you have a lot of blog content then we are more than happy to help you import this into ShopWired via a CSV (spreadsheet file) to save time, just get in touch with us.
Settings
You'll need to setup shipping rates and other type of settings on your ShopWired store. You should find that you are easily able to replicate the same settings that you have on Shopify on ShopWired, but our onboarding team are more than happy to help.
Your theme and storefront
Shopify don't allow you to move your theme to ShopWired, so instead you will need to choose a theme on ShopWired and customise it. Our migration team are specialists at helping migrating merchants to customise a theme and achieve a look similar to (or better than) your existing storefront.
Take a look at our example stores to see what can be achieved with a ShopWired theme.
---
Choosing a payment gateway
If you've been kicked off Shopify Payments then finding a payment gateway to use for your store will be at the forefront of your mind, particularly if you are selling products that Shopify has deemed to be 'high risk' such as CBD or Vaping.
For this type of merchant, we'd often recommend that you don't attempt to sell with one of the standard payment gateways like Stripe and instead use a more specialist gateway such as Zion or Paytriot.
Our migration team have a wealth of knowledge in helping merchants to choose the right payment gateway for their business and ShopWired integrates with over 50 gateways within the UK.
For more information we'd recommend that you get in touch with us.
---
Next steps
To get started, as a first step we'd recommend that you create a 14 day free trial on ShopWired.
Our migration team are available from 9am - 10pm Monday to Friday to talk through your migration to ShopWired and assist you as much as you need us to. We can be contacted by email, telephone or through our live chat. Get in touch with us here.
Our migration service is provided completely free of charge and comes with no obligation.