Revolut: simplify your money matters
Getting Started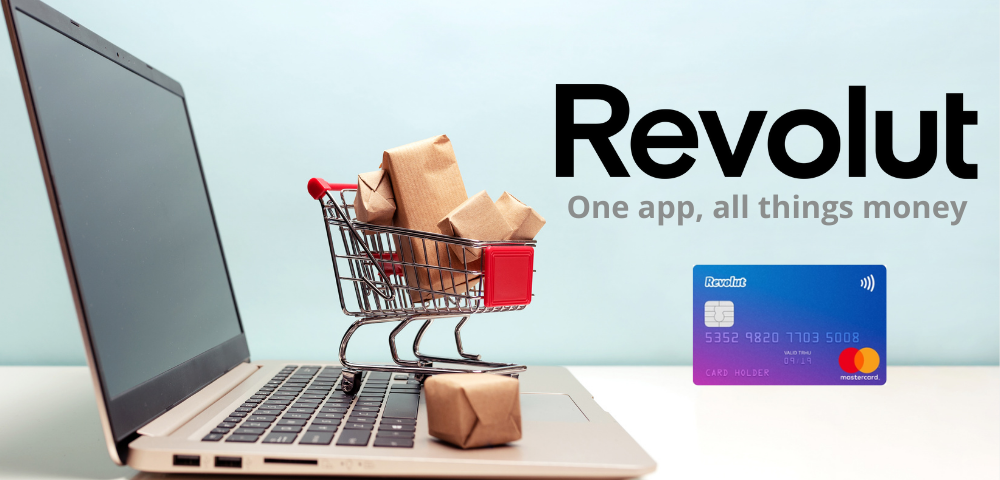 ShopWired's new partnership with Revolut allows you to easily connect your ShopWired account with your Revolut account, so you can start taking payments using Revolut's payment gateway directly on your ShopWired store. Revolut is an exciting, innovative company that you'll want to learn more about to see what they can do for your business.
Adding the Revolut payment gateway to your website offers a great way for you to be paid by your customers directly into a business bank account. Additionally, unlike many payment gateways, Revolut offers next-day settlement, so you can receive the money you've earned even more quickly to help you better organise your company's cash flow.
---
Have you heard of Revolut?
Revolut offers banking services to individuals and businesses, and they began their journey looking to simplify how all of us handle our money matters. Revolut describe themselves as a business who, "help customers improve their financial health, give them more control, and connect people seamlessly across the world." Through Revolut you can have a personal account and/or a business account which allows you to open a bank account, exchange currencies, make payments (in multiple currencies), trade stocks and use cryptocurrencies, all from one convenient app.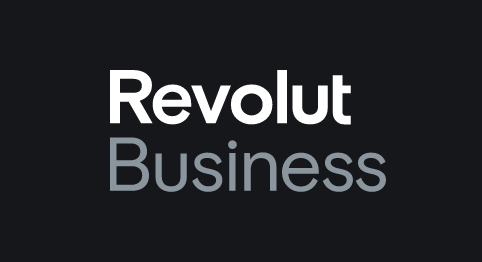 Since opening in 2015, they've evolved their practices, and quite recently they launched payment gateway facilities, which allow you to integrate your website with them to accept payments from your customers directly into your Revolut merchant account. While this relatively new capability means they might be currently lacking in some features (such as not currently allowing you to accept American Express, for example), it also means they operate at extremely competitive rates with added perks to attract your business. With low fees and next day settlement into your account, Revolut's payment gateway offering is one you'll want to strongly consider for your business.
---
How much will Revolut cost you?
To accept payments with Revolut, you will first need to have a Revolut business account, and then a Revolut Merchant account within that business account. The money you earn from Revolut's payment gateway can be paid directly into that bank account, making for a simple structure for how you keep and organise your money.
For their business accounts, Revolut operates a tiered pricing structure, and choosing which tier you'd like to operate in will depend on the size of your business as well as which pricing perks seem the most attractive to you. Their pricing structure, for UK businesses, is as follows:

While the free tier might seem the most attractive plan at first glance, checking out what additional features a paid plan can get you might make the monthly fee seem cheaper in the long run. With paid plans you have access to free metal cards, free local and international payments, priority support and rewards including offers and discounts.
For all tiers pricing for accepting card payments is 1% +20p for UK consumer cards and 2.8% +20p for all other cards. With these fees Revolut offers some of the lowest rates in the payment gateway business, which should appeal to every business as it means keeping more of the money you earn.
In addition to their incredibly competitive fees, accepting payments in different currencies is much cheaper and easier with Revolut. When a different currency to your base currency is used for payment by one of your customers, Revolut will then hold that money in that currency in a sub-account for that currency, unless you ask them to convert it for you. With Revolut's paid tiers you will be given a free allowance for currency exchanges, so that they won't cost you any fees until you go past the allowance. If you know right away that your business is going to be attracting customers who will be paying you in different currencies, then you'll probably want to skip the free tier and go straight to the 'Grow' tier as you receive a free allowance of £10k for exchanges, which can help you keep conversion costs down.
---
Getting started with Revolut
To start accepting payments using Revolut, you'll just need to check your eligibility and open an account:
---
Criteria for opening an account
Before you apply to have access to Revolut's payment gateway you should first ensure that you and your business meet the eligibility requirements for both a business account and a merchant account:
---
Opening a business account
Once you're sure that your business meets the eligibility criteria, you can fill out your application here. During the application process you'll need to provide Revolut with important information about your business. You should make sure you have photo ID for the business owners and anyone else who has control over the business, proof of your company's address(es), proof of the nature of your business and proof of the director(s) and shareholder(s) structure ready to go when filling out your application. You can then submit the application to Revolut, who will review it, and get back to you with an answer. Providing everything goes smoothly with your application, you should be operating your Revolut business account within just a few days.
---
Opening a merchant account
Once you've been approved for your business account, you just need to apply for merchant account capabilities in your business account. Each business account can have access to one merchant account, so if you want multiple merchant accounts, you'll need to create multiple business accounts. To apply for a merchant account simply login to your business account and access the merchant tab. You can then begin your application from here. Revolut aims to respond to merchant account applications within two working days.
---
Connecting Revolut to your ShopWired account
Once you've opened a Revolut business account and activated the Revolut merchant account features, connecting your ShopWired account to the Revolut payment gateway is easy!
First, you'll need the API Key for your Revolut account. To find and copy your API key login to your business account and then follow Revolut's instructions.
Once you've copied your API key from your Revolut account, navigate back to your ShopWired account, and access the 'Payment Gateway' page of your ShopWired account by selecting 'Checkout > Payment Gateway' from the menu.
In the Revolut section select 'Activate on ShopWired':

Selecting this will then show you where you can enter your Revolut credentials:

Change the Environment button to 'Live', paste your API key in the box and save your changes. Revolut will then be set up on your account and customers will be able to immediately begin using it to checkout. We recommend just quickly heading over to your website to make sure that everything is looking good!