The benefits of using ShipStation
Succeeding with ShopWired's Apps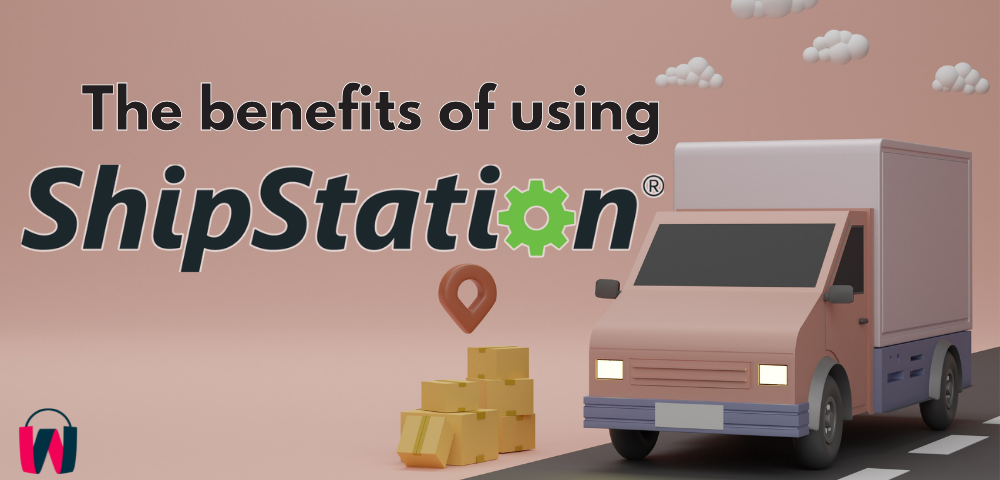 As a business owner, whether experienced or a novice, you will have realised pretty quickly that shipping your products to your customers can be one of the trickiest parts of conducting your business. With customers spread far and wide who all expect a range of delivery speeds at relatively low costs, finding and implementing an appropriate delivery structure can be pretty stressful. But it doesn't need to be. Utilising a shipping software provides an easy and effective solution for all of your shipping problems, and in this light we've created an app which connects your ShopWired store directly to the incredibly powerful, increasingly popular service ShipStation.
Our ShipStation app connects your ShopWired account with your ShipStation account to seamlessly send received orders directly to your ShipStation account to ready them for fulfilment. If you've been searching for a shipping software, then you can create a free, fully functional 30 day trial with ShipStation, so you can see if it's exactly what you've been looking for. But if adding ShipStation to your monthly bills (plans start at £20 a month) just feels like an unwanted added expense, allow us to show you how using ShipStation can actually save you money and time, while also helping you to perfect the shipping experience for your customers.
---
Centralise your order information for shipping
By using the app to integrate ShipStation with your ShopWired website all new orders placed in your ShopWired store will automatically be sent to ShipStation with their associated order information. If you sell across multiple channels, chances are you'll be able to integrate your ShipStation account with all of the other marketplaces you sell on as well. ShipStation has integrations with Etsy, Amazon, eBay, Not On The High Street, and loads of others. With all of your orders available to view directly in the ShipStation dashboard you won't need to worry about missing an order, and you can quickly organise shipping for all orders at once. If you enable the order status updates settings within the ShopWired app, whenever you update the order status within ShipStation the order will automatically update on ShopWired as well as send out an email to the customer to let them know of the change. This is quick and convenient to be able to do from your shipping dashboard and will save you time since you won't need to make the change in multiple places.
Another great thing about ShipStation is that they are partnered with some of the top courier services (Hermes, Parcelforce and DPD in the UK), which will immediately be available for you to use. With immediate access to these couriers you won't need to worry about quickly creating accounts with multiple carriers (although it is probably a good idea that you do this at some point) before you can get to shipping orders to your eager customers.
---
Know that you're always paying the best rate
Having to input package specifics into multiple carriers' websites to see which option is the cheapest can be very time consuming for a business, but with ShipStation's rate calculator you will no longer need to do this to see your best option. The rate calculator allows you to see the rates for a specified package for all of your configured carriers in one place: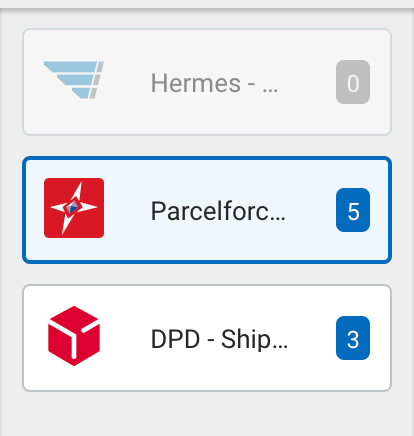 This can also be a great, easy way for you to initially determine how much you need to charge for shipping depending on the weight and dimensions of your products. To use the rate calculator just select it from the top menu in your ShipStation account or from within an order in the 'Configure Shipment' section.
Additionally, in some cases, the rates you'll be shown on ShipStation will be a reduced rate from the one you would get if you went directly to the carrier as ShipStation boast discounted rates for their customers with some of their partner couriers.
---
Map your store's frequently used delivery rates
When orders are exported from ShopWired to ShipStation, the delivery rate chosen by the customer can be used to automatically set the delivery service that should be used. To implement this convenient system use the ShipStation app in your ShopWired account to map all of your delivery rates. Mapping these delivery rates can save you valuable time as you won't need to manually click into each individual order to set which service should be used. This is especially helpful for similar orders which you frequently receive that use the same delivery rate.
If you have orders that come from a channel other than your ShopWired website, you can use ShipStation's own service mapping system to preselect services for those orders too.
---
Implement your branding throughout the shipping experience
We're sure we don't have to tell you how important the branding for your store is to ensuring customer's recognise and remember you. Implementing your branding throughout the shipping experience for your customers is a fantastic touch to fulfilling orders, and ShipStation allows you to implement your branding throughout the shipping process by placing your logo on your shipping labels and packing slips. Additionally, you can create your own custom packing slips to include any necessary information about the product(s).
---
Shipping labels
To include your logo on shipping labels access the 'Printing Setup' page in your account. Open the 'Document Options' for the label and scroll down to 'Label Branding':

Place a tick in the box beside 'Print my store logos on my shipping labels.'. Additionally, you can include short messages on the labels which can thank your customers for their purchase or remind them of what your social media accounts are.
---
Packing Slips
Your packing slip(s) can also have your logo on them:

To add this to your packing slips open the 'Document Options' for the 'Packing Slip'. Make sure 'Include store logos on packing slips' is ticked. If you want to create multiple packing slips in addition to fully customising them, in your ShipStation settings select Templates then Packing Slips to create as many templates as you need. Take the opportunity to thank your customers and tell them you appreciate their business. This is also a great way to tell customers about how to use or wash certain products if you're concerned they might have these questions.
---
Automate time consuming tasks
The ability to create automation rules on ShipStation can save you loads of time as you can automate your most frequent tasks. ShipStation offers a plethora of action options for their automation rules so chances are if you want to automate an action you'll easily be able to.
Creating automation rules is super simple. In your ShipStation account select the gear icon to access your settings. Then from the left menu select 'Automation > Automation Rules' and on the page that opens select to create a new rule:

You'll then need to name the rule, which should be something you'll easily recognise if you need to come back and edit the rule for any reason, select some criteria and an action (or multiple actions if you need). Save the rule and test it to make sure it's working how you expected.
---
Not sure what rules you could create to save you some time? Here are some examples of some automation rules you can create to help you out:
Rules to match delivery services with common order weights
Found a delivery service that's perfect for a common shipment you need to make which is a certain weight? Automate it! With this rule you'll no longer need to manually select a carrier and delivery service (unless you want to of course)!
To implement this rule when you are creating it you will want to choose for the rule to apply to orders which meet the specific criteria of order weight. Then enter a weight and if it needs to be greater than, less than or equal to. For the action that will be taken for these orders select 'Set Carrier/Service/Package' and then select your desired service and package.
Already mapped your delivery services? Automation rules have priority over service mapping, so if you like that certain rates are mapped to specific services but really need heavier (or lighter) packages to have a different service, then you can apply an automation rule based around weight to take care of this.
---
Automatically add insurance to your packages in a variety of circumstances
If you are sending expensive items or are shipping internationally, you might want to add insurance to your packages. You can choose to have insurance automatically applied to orders that are imported which meet any number of different criteria. You could choose to create these all under one rule or create separate ones if you plan to utilise insurance through different providers. Just make sure to check with your carrier before taking out insurance on certain packages as many carriers offer included insurance up to a certain amount with the price that you've paid for shipping.
To create this rule just select which order criteria (whether it be an order contains an item with a certain SKU or an item is being sent to a certain country) you will need insurance for and then choose 'Insure the Package' as your action.
---
Automatically add package weight on to order weight
When orders are imported from ShopWired into ShipStation they will contain the weight of the products that were included in the order (providing you have configured weights on the products in your ShopWired account), but of course to properly pay for shipping you need to know the order weight including the packaging. You can use an automation rule to automatically add a set about of grams onto the weight of each order so when you're shown delivery rates in the calculator for the order they'll be as accurate as possible.
To create this rule select 'Adjust the Order Weight' as your action and decide if you want this to apply to all orders which are imported or if the order needs to meet certain criteria. You can always add multiple rules if the packaging for your products weighs different amounts.
---
Automatically assign packing slips to orders when certain SKU codes are present
We discussed earlier that you can create as many different packing slips as you need which is especially helpful if you have products which need to come with a set of instructions to help your customers use them. Well you can also use an automation rule to assign a certain packing slip to an order based on the products contained in the order. To do this you'll need to have assigned your products SKU codes as they'll be how ShipStation knows which packing slip to attach to the order.
When creating the rule select 'Item SKU' as your criteria and then select 'Use a specific Packing Slip' as the action. You can then choose from your configured packing slips which one you'd like to automatically be assigned to that order.
---
Read more from ShipStation!
Fancy some more reading directly related to how ShipStation helps companies just like yours? Read some of ShipStation's case studies which show the many ways different sorts of companies have saved time and money and increased customer satisfaction with ShipStation. They might even give you further inspiration for new ways to use ShipStation.