Zaps that can help your business
Succeeding with ShopWired's Apps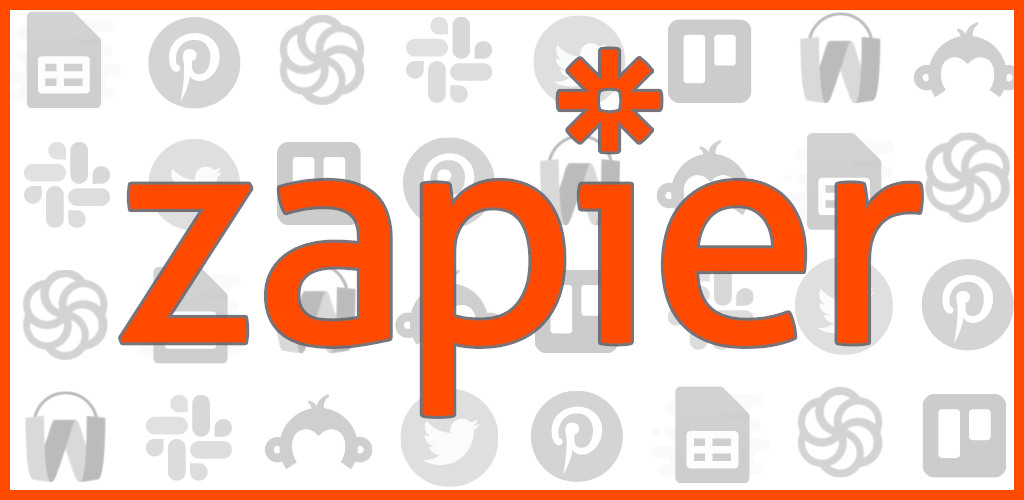 Curious about what a 'zap' is and how it can possibly help your business? Well, allow us to tell you!
Let's start with the most obvious question:
What is a Zap?
A zap is a link between 2 or more apps which automates a specified task, helping you to automate the aspects of your workload that you find the most tedious and create more time in your work day. To create zaps you'll need to create an account on the incredibly innovative website Zapier. From there you'll just need a basic understanding of how to set up a zap to begin eliminating the number of mundane tasks you have to accomplish each day.
---
So, how do zaps work?
When a specified trigger event occurs on the first app it causes an action event to happen in the second app. Each app that has been created on Zapier allows for certain triggers and certain actions.
For example the ShopWired app has these triggers:
When a new customer is created
When a new order is created
When a new product is created
And these actions:
Creates a new customer
Creates a new order
Creates a new product
So for each zap that you wish to create you need to select a Trigger App and a Trigger Event and then an Action App and an Action Event.
---
Is creating a zap difficult?
Creating a zap is quite a simple process that can be completed in just a few steps. You don't need to worry if it seems a bit confusing as we've created a help guide to take you through the basic process of creating a zap and installing the ShopWired app on your Zapier account. There's also some really helpful information contained within Zapier's own help section. Keep in mind when making and testing new zaps that the ShopWired platform sends new data to Zapier every 15 minutes, so don't worry if your zap hasn't worked immediately.
---
Zaps to help you!
Now that you know what a zap is let's move onto the whole 'helping your business' side of things. Since zaps help to automate your workload you can create as many zaps as you want (within the confines of the Zapier account you're signed up to - a paid account allows you to have more active zaps) to help you gain more time in the day to focus on your more important business activities.
We've explored the Zapier website searching for some simple apps that'll help make running your ecommerce store easier with little work on your part. Here are the highlights of some simple zaps that we've found for you to connect with the ShopWired app on Zapier:
---
Receive a text message when an order is received on your ShopWired account

You might like to know exactly when a customer has placed an order, so you can begin processing it right away, but you don't want to have to check your ShopWired account or emails every few minutes. Or maybe there's someone else in your business who you want to know every time an order is placed. Here's an easy solution for you. Use the SMS by Zapier app to send a text message to a designated number.

Trigger App - ShopWired
Trigger Event - New Order
Action App - SMS by Zapier
Action Event - Send SMS

---
Notify your staff when an order is created on your ShopWired account
When orders are placed through your ShopWired website you will automatically receive an email about the order to the email you signed up with for your ShopWired account. However, you might also want your staff to immediately be notified about orders that have been placed, and a quick way to do this is to have a message be automatically be sent to them over Slack. You can use a zap between the ShopWired app and the Slack app to have these messages send to your staff, so they can quickly get to work fulfilling the order.
Trigger App - ShopWired
Trigger Event - New Order
Action App - Slack
Action Event - Send Channel Message or Send Direct Message


---
Create follow up tasks whenever an e-commerce sale is made

Each time an order is placed on your ShopWired account you are sure to have a number of tasks that must be completed to get the customer's order out correctly and in a timely fashion. Keep track of the tasks for each order by automatically creating cards (to-do items) on your Trello boards (to-do lists) whenever an order is created.
Trigger App - ShopWired
Trigger Event - New Order
Action App - Trello
Action Event - Create Card (on a specific Trello board)

---
When you add a new product to your store have it automatically post on your social media

Do you like to tell your social media followers about new products in your store? Do you not love how long it can take you to make a post about the products? Automate the process! Create a zap between ShopWired and Twitter or ShopWired and Pinterest to have tweets and pins automatically created when you add an exciting new product to your store.
Trigger App - ShopWired
Trigger Event - New Product
Action App - Twitter or Pinterest
Action Event - Create Tweet or Create Pin

---
Create a manual order in ShopWired when a Google Sheets spreadsheet is updated
If you receive orders by phone, email or any other way that isn't directly through your ShopWired website, but you still want the orders to be calculated and inputted in your ShopWired account, then you might find it tedious to have to create each order in the admin system. You can simplify this process by creating a zap to have an order created within ShopWired whenever a new line is added to a Google Sheets spreadsheet. Then you can input all of your orders' information into the spreadsheet and allow the zap to work its magic!
Trigger App - Google Sheets
Trigger Event - A new line is added to a spreadsheet
Action App - ShopWired
Action Event - An order is created within ShopWired

---
Send surveys to your customers about their interactions with your website
Wondering how your customers feel about your website or about the ordering process? Well, the best way to find out what your customers are thinking is to ask them! Put together a survey on either SurveyPal or SurveyMonkey and then create a zap with their associated app on Zapier to automatically send out the surveys when a customer is created or when an order is created.
Trigger App - ShopWired
Trigger Event - An order is created or A customer is created
Action App - SurveyPal or SurveyMonkey
Action Event - Send Invitation or Send Survey


---
Add customers to an email marketing site not yet integrated with ShopWired

ShopWired already offers integrations with MailChimp, Klaviyo and Mailerlite, but if you use a different email marketing website to send out newsletters then you can easily create new your ShopWired customers in that website by creating a zap to it.
Trigger App - ShopWired
Trigger Event - A customer is created
Action App - Sendinblue or Constant Contact
Action Event - Contact is created in your email marketing account