High Demand Products In 2022
How to identify top trending products and sell them successfully
Being an ecommerce entrepreneur and starting a successful online business can be tricky. Amongst other things, you need the right products, the right website and the right marketing strategy.
If you can find high demand, trending products to sell online you will have, perhaps, won half of the battle already. In this guide we'll explain how you can find high demand products, how to verify that they are the right product for you to sell and how to build a successful online store around that product.
A note of caution: If you are intending on selling high demand products and establishing a business around them you should be very careful of investing in, what might turn out to be, a short-lived trend. Remember fidget spinners? You don't want to be left with a huge amount of unsold merchandise once the trend is over and your sales have fallen to zero.
---
How to find high demand products
Before embarking on your product sourcing journey ask yourself a few key questions:
Is there a particular industry, market or type of product that you're already familiar with?
Is there a type of product that has a synergy with an existing business or passion?
What demographic do you belong to and does that give you an insight into potential demand?
Working in an industry, sector or with products that you already have some familiarity with is sure to give you an edge. You should hopefully have an idea of the size and types of drivers for a particular product and be in tune with your potential customers. You should also try and link up the products you're selling with a particular passion, hobbie or interest you already have.
Get ideas from marketplaces
Most ecommerce marketplaces provide at least some insights into current product trends and the products most in demand.
Amazon's Movers & Shakers is a page that shows the hottest selling products, per category, over the past 24 hours. It's updated every hour so is incredibly up to date and current.
Amazon also has a Most Wished For page which gathers the top products that customers have indicated they are thinking about purchasing next.
All products on Amazon display information about where the product appears in the 'best sellers rank' scores.

This metric will tell you where the product ranks within the relevant category and subcategory, in terms of product sales. Unfortunately Amazon does not say what the actual number of sales is, but some companies have done some analysis on this metric to assist with gauging sale volumes.
Products with a score of around 10,000 are expected to generate approximate sales on Amazon of around 5 sales a day. For a score of around 5,000 this increases to up to 20 a day and around 2,000 can be expected to achieve up to 50 per day. Anything in the top 100 is certain to net significantly more sales.
Some marketplaces place search suggestions in their website search to give users a quick route to products they might be looking for. These results are a good indication of trending products and Etsy labels them as Popular right now although there is no indication of how this data is created, over what time period, or how often it is updated.
Alibaba, the giant East-Asian marketplace also provides a Trending Products list which can be used to research new product ideas too. Although we should caution that this data might not be as reliable as it is on other marketplaces like Amazon or Etsy.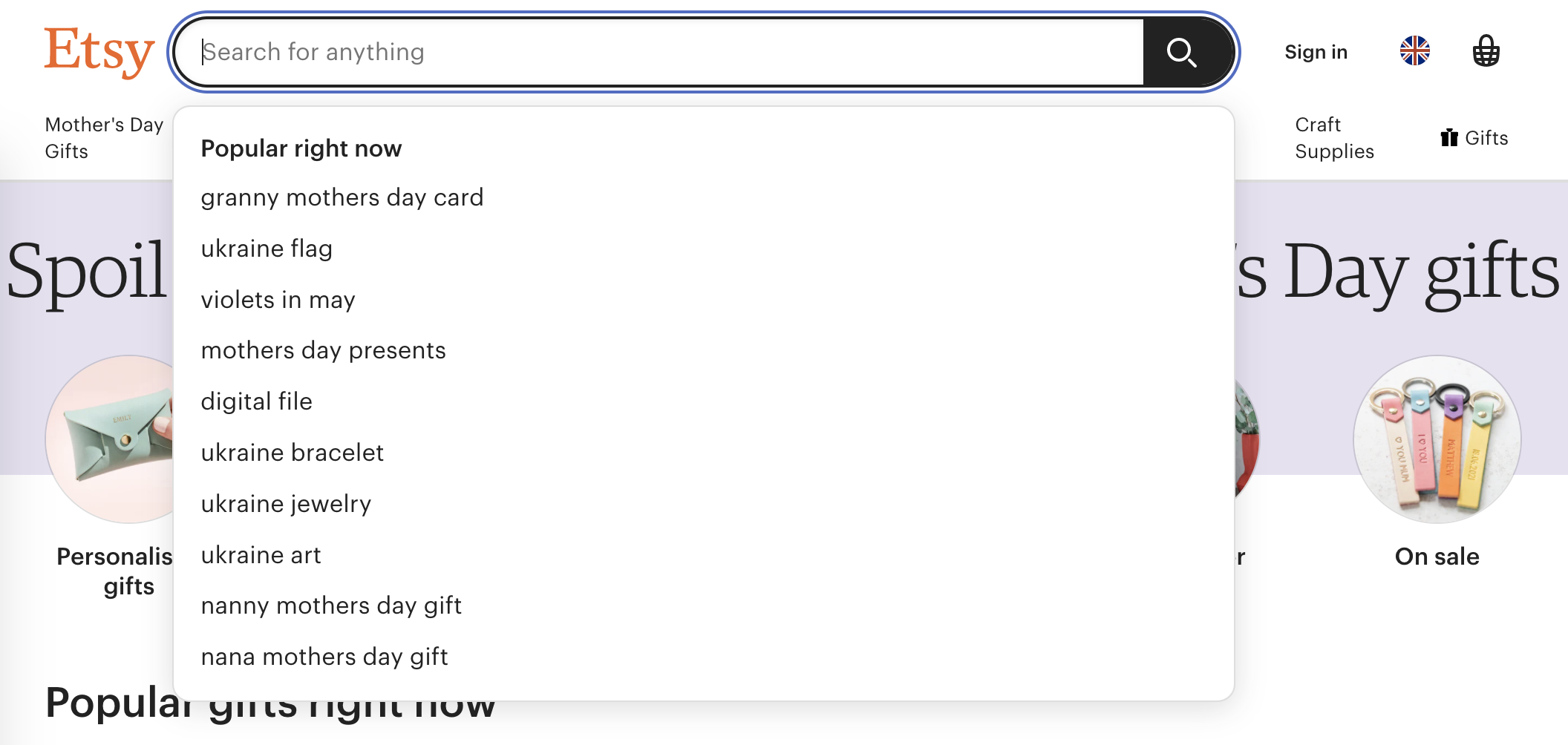 A mini-industry of websites that assist marketplace sellers has sprung up in recent years with websites such as eRank providing a wealth of information about the most popular products on Etsy and which keywords have the highest search volumes.
Get ideas from social networks
Similar to Etsy, Pinterest provides a "shopping spotlight" in its search results, highlighting trending searches.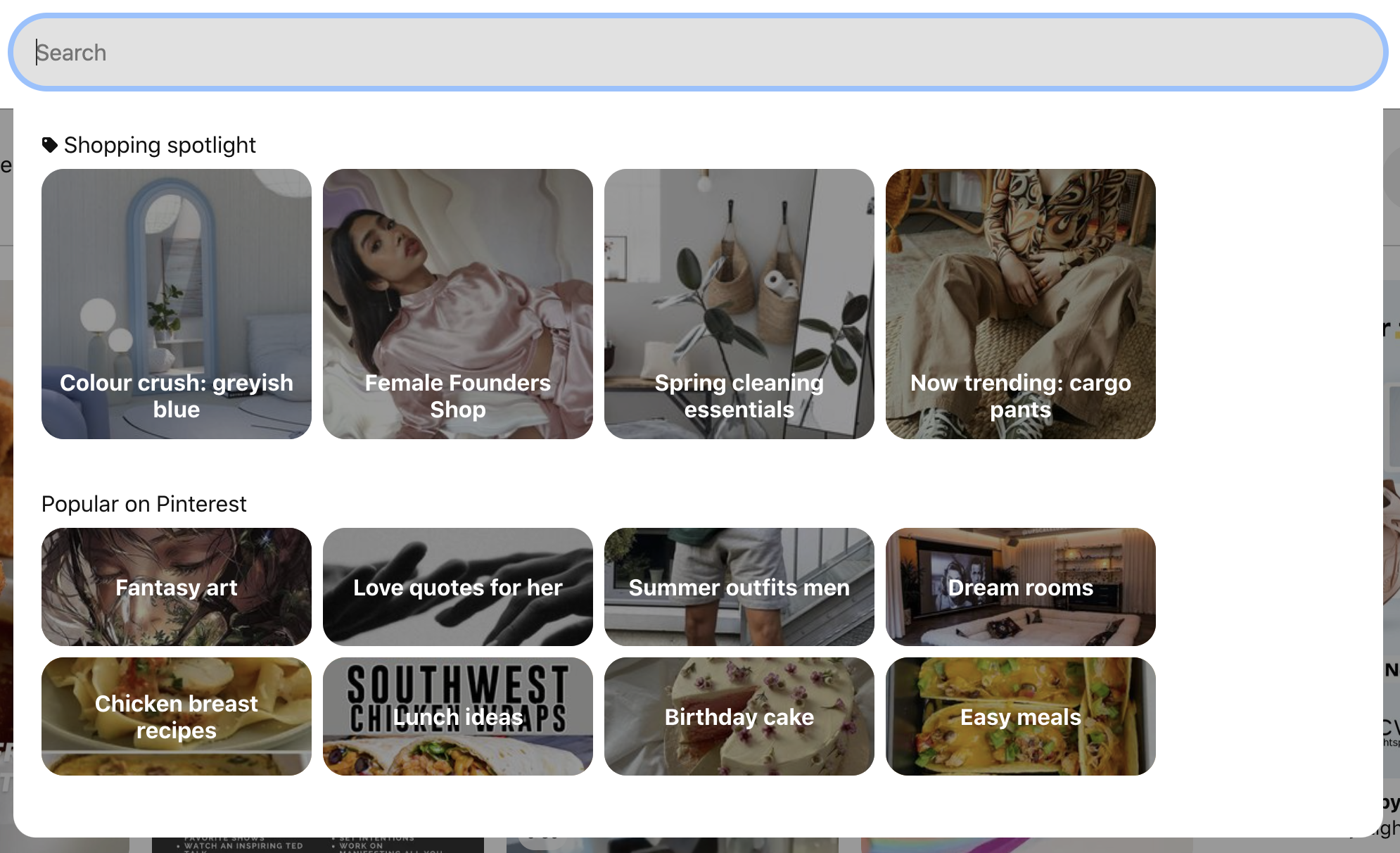 You can also look for popular hashtags on websites like Twitter and Instagram to see what items are up-and-coming.
Get ideas from websites that report on trends
And finally, there are a few important websites specifically built for trend research that help you to find out what topics and product trends internet users are actively looking for.
Google Trends provides an analysis of all search traffic across the world. You can search keywords yourself and see historic and current search traffic (in relative terms), or view the recently trending section to see what the hottest topics are now.
Think with Google is part of Google's blog, the Ads & Commerce section regularly posts about top trending products and those in high demand through search (as well as providing numerous tips about marketing with Google's tools.
Trend Hunter is one of the world's largest trend platforms and it collects new and popular ecommerce products and helps to analyse their potential for sales.
---
Verify your business idea
At the start of this article, we provided some questions to ask yourself before embarking on your search to point you to selling products or to a market that you have some synergy with. We'd certainly advise you to use this list to help you to verify a business idea, but in addition you should keep the following criteria in mind when searching for trending products.
The product solves a problem: Products that solve a consumer problem are easier to market because they make people's lives easier. They are also likely to stay in demand, an important factor to consider - you don't want to be left holding a lot of unsaleable stock.
There is branding potential: What products you are selling determines what marketing you can do. Products that are difficult to market are harder to sell succesfully. Try and verify your identified product range against whether you can create a brand story to help it to resonate with the intended audience.
It can generate a healthy profit margin: Can you obtain the product, pay for marketing, pay yourself a good salary and have the business still make a profit?
How available the product is: Try and avoid products which are available in all different sizes and shapes. Try and identify products were demand is exceeding supply.
How reliable is the source You need to make sure you identify a reliable supplier who can keep you well stocked with the products you are selling. There's nothing worse than building a brand that is highly sought after but where the products are always out of stock. Users will turn off and go elsewhere and your efforts will be wasted.
Calculating profit margins
Many business owners fail to calculate profit margins correctly leading to inevitable failure. When calculating the profit available for a product, you need to factor in every cost associated with getting the product from the manufacturer (which might be via you) to your customer. If you're importing products from overseas do not forget to factor in any customs or import duties you might incur.
In addition, we'd always recommend that you count your wage or salary as a cost for the business, excluding any profit that you make. The idea behind any business should be that you don't have to do the day-to-day work and can hire someone else in to do it for you. Think about how much you would need to pay someone to perform the tasks that you'll be performing initially, anything left over is your profit.
Even if you're not dropshipping, Prisync has an excellent article about how to formulate a pricing strategy and some of the principles can be applied across many different types of products.
What is your marketing strategy
Whenever you find or evaluate a new product idea, think about how you are going to market the product. Not all products are created equally and some are easier to market than others, and some have a 'perfect fit' marketing strategy whereas others might be more difficult.
For example, a new adult toy might be easy to source, have a healthy profit margin and be seen as 'in demand' but marketing for adult products is restricted and you won't find it easy to market the product on social media for example. Conversely, going back to fidget spinners, they were a perfect product to market on social media platforms like Instagram through its 'stories' feature.
Before committing to a new product idea, you should have at least an outline of how and where you could market the product and how much marketing might cost you.
---
Build a website that sells
Creating a new website for your product or product range is made easy using an ecommerce platform like ShopWired but you still need to formulate a strategy for building and launching your website, and that strategy should be built around the products you are selling.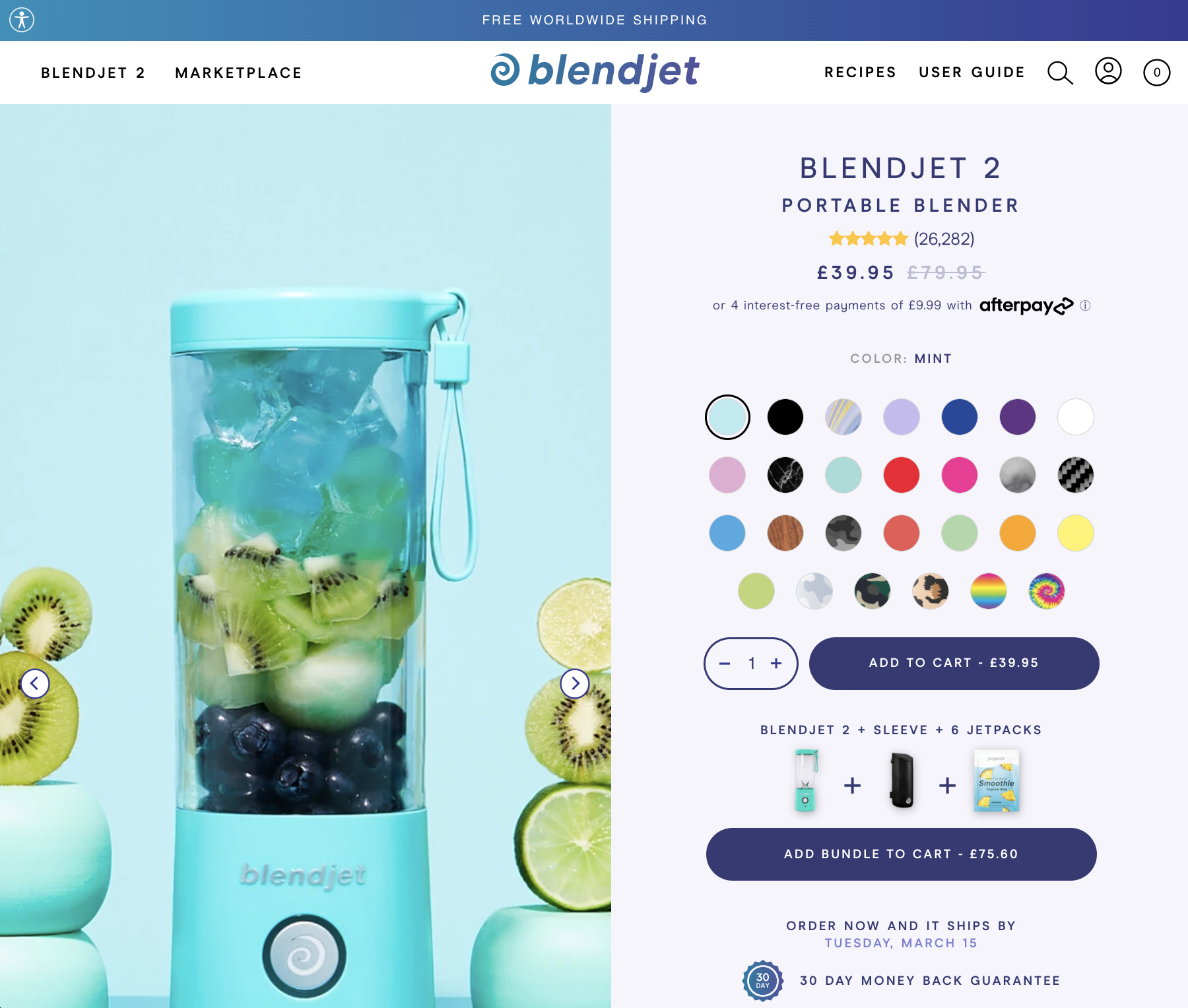 Blendjet is regarded as a text-book example of a successful single product ecommerce business. Blendjet had a single product to market and built their website around that single product, making it easy for their customers to get information and the product, demo its features (through the use of simple but powerful videos) and place their order.
You may have identified 5 high demand products and have a killer marketing strategy ready to go, but if the products are all different to one another - is a single website the most effective way to sell them? It might be cheaper and save costs on monthly fees but creating 5 separately branded websites selling each product individually might be the best path to take.
Unfortunately we do see store owners on ShopWired selling a very disparate range of products all built into a single website. With no clear user experience defined and no thought into the user journey, these merchants see little success.
Where appropriate, consider emulating sites like Slide and build a simple, easy to use site that sells one or related products successfully.
Focus on your brand
Customers love a story, its one of the reasons Blendjet was so successful. Build a brand story that customers will identify with.
---
9 trending products to sell online in 2022
To help you in your product sourcing journey, we've identified 9 high demand products for 2022.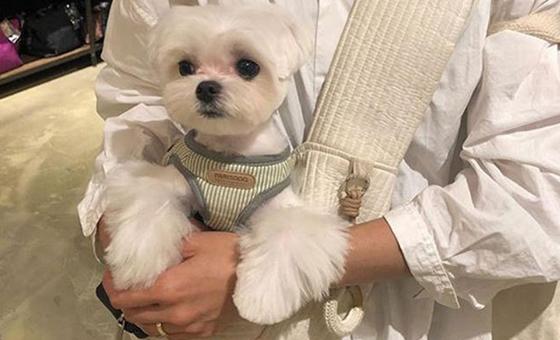 Pet carriers
Worlwide searches for pet carriers and pet crates and accessories have more than tripled in the past 2 years. As consumers become more prepared to travel at home and abroad, this product trend continues to be popular and looks to be increase in Spring and Summer of 2022. The market is expected to approach $1 billion in worldwide volumes by late 2028.
Since the start of 2022, ShopWired has seen a large increase in merchants selling pet products and in particular pet carriers.
Top tip: Pet carrier prices on Alibaba are as low as $2 per piece.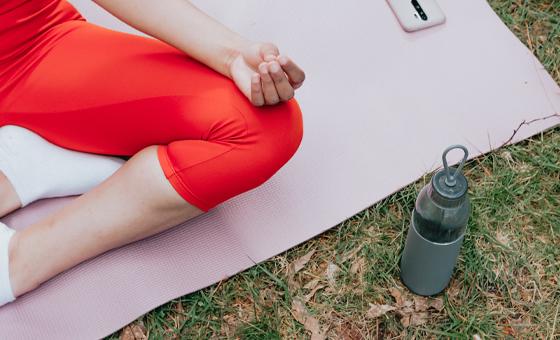 Yoga mats
Demand for at home exercise and wellness products spiked in early 2020 during the Covid-19 pandemic as everyone prepared for the months ahead of gruelling and tiresome lockdowns!
But even though Yoga mats search volumes haven't been as high as they were, they are still in relatively high demand. According to Google Trends there's a recovery in the market too and we have many Yogi merchants selling successfully on ShopWired.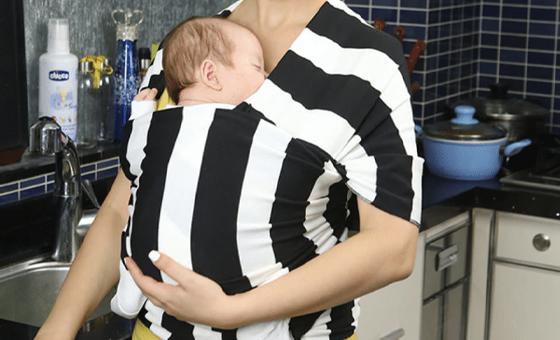 Baby carriers
Baby carriers sell on average for between £50 - £150 and the market has been receiving more attention in the past year thanks to innovations in product design.
Parents are increasingly looking for ergonomic carriers that can help to support the baby's natural posture and help to grow a strong bond between baby and parent. Babywearing has been shown to promote psychological and health benefits in babies too!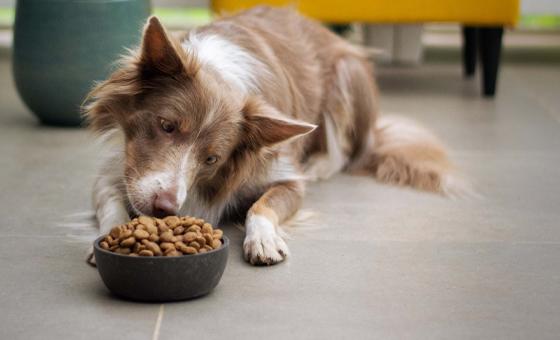 Pet food
Pets always need feeding, obviously, but there's a growing trend in the past year or so for searches on Google related to pet food, indicating that consumers are becoming more savvy when it comes to what they feed their pets.
Perhaps owners no longer want to buy the food available at the supermarket and opting for more organic and speciality products. Google Trends reports a 100% increase in online search volume for cat food compared with 5 years ago, and the trend appears to be continuing upwards.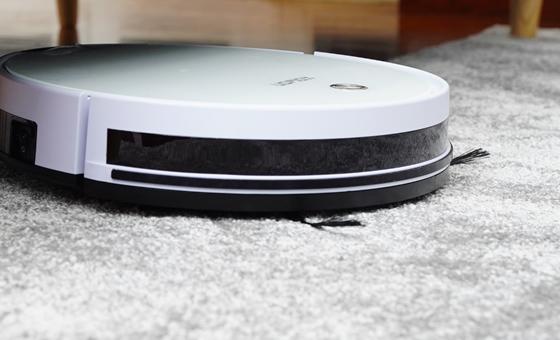 Robot vacuums
One of 2022 ultimate must have home accessories is a Robot Vacuum cleaner.
Robot vacuums can easily clean dust and pet hair off floors and carpets automatically, and some even have advanced features such as self emptying, self charging and smart home mapping.
Global search volumes are around 200,000 per month and Google Trends reports a steady but growing interest in this type of product.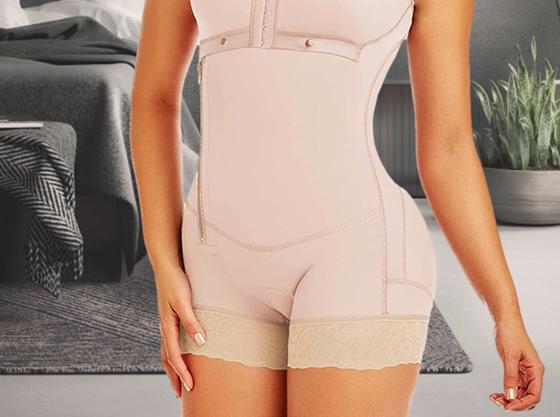 Shapewear
Shapewear is one of the fastest growing trends and niche products of 2022 and demand is at an all time high.
Now that the world is starting to open up again, consumers are ready to travel throughout Spring & Summer of 2022 and will want to look their best whilst doing so. For those who haven't got the time, or inclination, to visit the gym, shapewear offers consumers an easy alternative to help them look their best.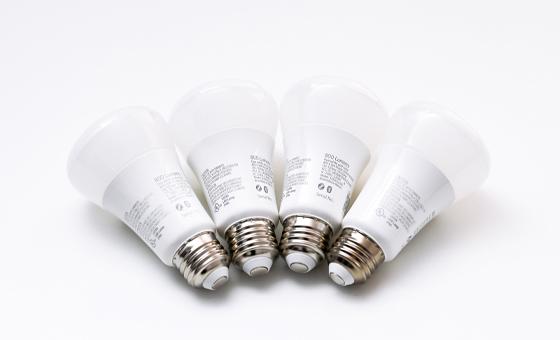 Smart bulbs
Smart bulbs set the colours, brightness and hue for a room to help to set the right mood for any occasion and are great to help people who struggle to get to sleep or go to bed.
One possible marketing strategy is to create blog posts with sleep related keywords and therefore get organic traffic and no cost traffic for your online store.
According to Google Trends, traffic volumes appear to be highest in October, November & December.
Smart home products
In an ever connected world, smart home products offer some of the functionality and advantages of living smartly, without the huge expense of building an official "smart home".
The global smart market was worth around $13 billion in 2020 and this is estimated to grow to $37.5 billion by 2026.
Smart home products include anything from smart power outlets, smart bulbs (described above), light strips, thermostats, security cameras and even door locks.
Top tip: find a product that connects with a voice assistant like Alexa, Siri or Google.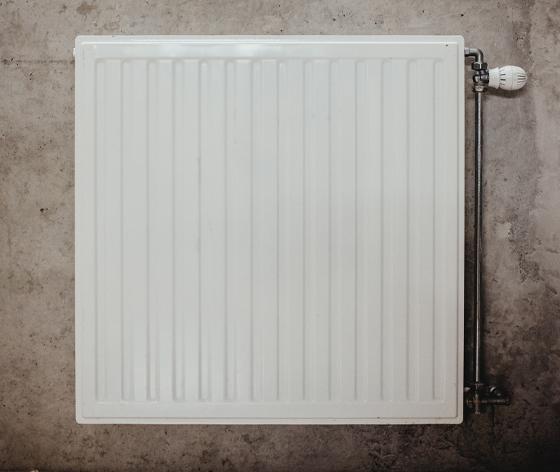 Radiator reflectors
Everyone knows that energy prices are soaring but what everyone might not know is the amount of heat, and therefore money, that's lost through external walls.
Simple reflective pads, known as radiator reflectors, help to mitigate against the loss of heat through external walls and reflect heat back into the room. They are easy to install and can reduce heat loss by as much as 45%.
---
Final thoughts
Find the right product at the right price and you are half way in your battle to succeed at ecommerce.
We've only scratched the surface of all the kinds of high demand products you can sell online and whilst our examples might not be the perfect fit for your business we hope you can find inspiration for your own product idea.
Do your research: Research your product ideas carefully, analysing trends in the relevant market and identifying potentials for high profit margins.
Find a supplier: Find a reliable supplier who you can be assured will be able to continue to supply you with the product and won't let you down when you start your marketing campaign and are inundated with orders
Plan your marketing: Create at least an outline and have an idea of your route to market whilst researching your products. Product sourcing is only half the battle, you'll need a solid marketing strategy if you're to sell the identified high demand products successfully.
Get feedback on your ideas: Ask your friends, colleagues and family for feedback about your ideas. You might think you've stumbled on a gem but others might disagree. Pay close attention to feedback that you get from trusted advisors, they may prevent you from making a mistake.
Build your store: Build a high performing ecommerce website using a platform like ShopWired and start selling your new product range successfully.