Private Label Products
Selling private label products can be one of the most profitable types of ecommerce business models
Imagine if you could sell exclusive products without manufacturing them yourself.
Well, with private label products you can.
When you sell private label products, you're selling products that have been exclusively produced for you by a third-party manufacturer.
If you already have an established audience, private labelling could be one of the quickest ways to get new and exclusive products in front of them.
All you need is a good manufacturer and a solid online ecommerce store like ShopWired to take advantage of this lucrative sales strategy.
In this article, we'll explore private label products to understand what they are and how they work.
---
Key takeaways
Private label products are produced by a third-party manufacturer exclusively for you.
You sell the exclusive product under your own branding.
You control exactly what goes into the product.
Private labelling saves money and resources when launching ecommerce products.
Private labelling lets you focus more on developing your brand and ecommerce store.
---
What exactly are private label products and how does it work?
Private label products are produced by a third-party manufacturer as part of an exclusivity agreement. This means any products they produce are for only you to sell.
Although the manufacturer produces the products, you have complete control over what goes into them. That's anything from ingredients, materials, packaging, branding and whatever else you deem necessary.
For example, if you want to sell private label t-shirts, you'd specify to the manufacturer:
The materials to be used.
The colours to be used.
The t-shirt's design aspects and logo.
How the t-shirt will be packaged.
How the label will look.
If you wanted to sell private label apple pies, you'd specify to the manufacturer:
The size and shape of the pie.
The ingredients to use.
Where you want the apples sourced from.
How the pie will be packaged
How the label will look.
This strategy is known as 'private labelling' because the merchant gets to label the exclusive product however they choose to.
Sounds good, doesn't it?
Thousands of ecommerce merchants across the world are turning to private labelling over other profitable techniques like dropshipping.
Here's a quick step-by-step on how private labelling works:
Step one- pick a product or niche you want to sell within.
Step two- find a manufacturer within your niche that produces private label products.
Step three- tell the manufacturer your specific requirements for the product.
Step four- ask for samples to determine if they're what you need.
Step five- finalise a deal with the manufacturer and tell them how many units you'll need.
Step six- start working on the branding and marketing of the product.
Step seven- Set up a solid ecommerce store.
The term "private label" is often used interchangeably with "white label" but white label products are slightly different. The term "white label" refers to products that can be sold by multiple brands under their own branding. You can find out more about "white label" products here. But in this article, we're focusing specifically on private label products.
Private label common examples:
1. Amazon Essentials: Amazon sells clothing from multiple third-party manufacturers on its online store. However, they also sell clothes under the brand Amazon Essentials. This product line has been exclusively manufactured by a third-party but is sold under Amazon's branding. This is an example of private label selling.
2. Amazon Basics: Another example from Amazon is their Amazon Basics range. This range includes everyday electronic and technology items such as HDMI cables, audio cables, and batteries. Again, these products are produced by a third-party before Amazon attaches their "Basics" branding.
3. Morphe: Morphe is a cosmetics company that pretty much started with private label products. Their makeup brushes and eyeshadow palettes were produced by a third-party manufacturer and sold under the Morphe name. Many social media influencers have also done this with their own brand.
---
What are the benefits of private labelling?
The most obvious benefit of private labelling is that merchants can quickly start a new business or exclusive product line without needing to handle the manufacturing process. It doesn't stop there though. Here are some more benefits of private labelling:
You call the shots
Like we said earlier, private labelling gives you complete control over the product's design, ingredients, packaging and so on. You also have a say in other aspects of the manufacturing process like quality assurance and quantities.
Exclusive products
Private label agreements provide you with exclusive products not available elsewhere. If your products are better than the competition, you increase the chances of gaining more customers and increasing your market share.
Cost-effective
Generally speaking, outsourcing the production of goods to a third-party costs less than setting up your own manufacturing process. Why spend hundreds of thousands on expensive equipment and warehouse space if a third-party can do it cheaper? Negotiating a good deal with the manufacturer also means you'll maximise your profit margin.
Flexibility
If you did your research when choosing a manufacturer, you'll benefit from the flexibility of having experts onboard. Need a few design tweaks? Decided the packaging isn't quite right? They'll be better equipped to handle small changes than you would, it's what they do.
More time to focus on marketing and branding
By outsourcing the manufacturing of your products, you'll have more time to focus on other important aspects of the business like marketing and brand development. This will give the products the best chance of success at launch.
---
The best private label products to sell in 2022
If you're looking to start your own private label ecommerce business but don't know what to sell, here are some of the hottest product ideas in 2022 for private labelling.
Water bottles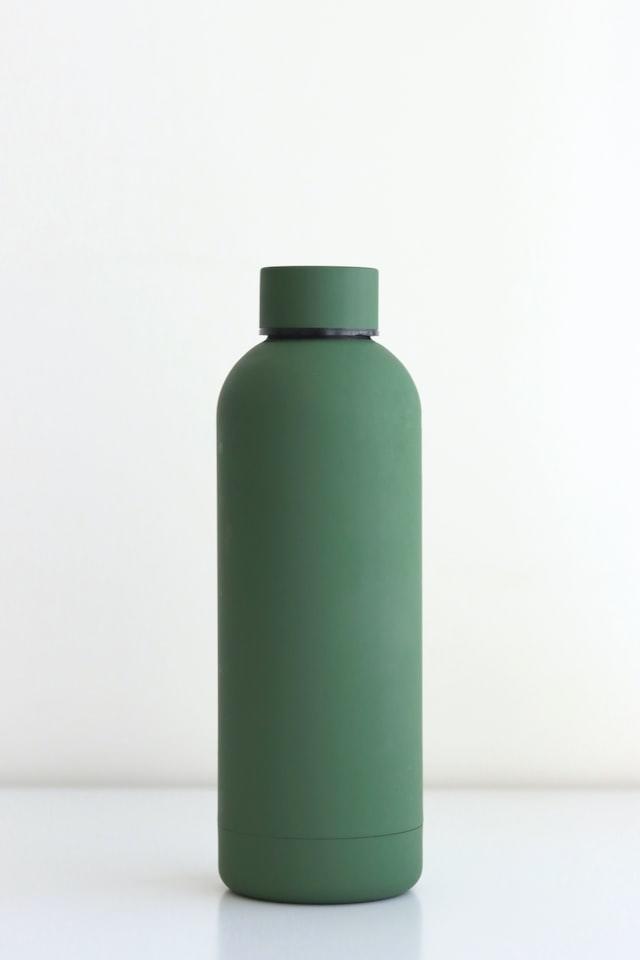 Water bottles will never go out of fashion. In fact, the global reusable water bottle market size is expected to reach $12.61 billion US dollars by 2030. That's a huge market to tap into with your own private label water bottles.
There are several avenues to explore for water bottles. For example, do you want to target office workers with sleek and stylish bottles? How about athletes who need something light and practical? Or maybe you want to make fun water bottles for kids with characters and bright colours?
The popularity of reusable water bottles has boomed in recent years thanks to a conscious shift towards eco-friendly products. In this sense, selling private label water bottles is a win-win. You're selling an on-trend product whilst also doing your bit towards helping the planet.
Gadgets/electronics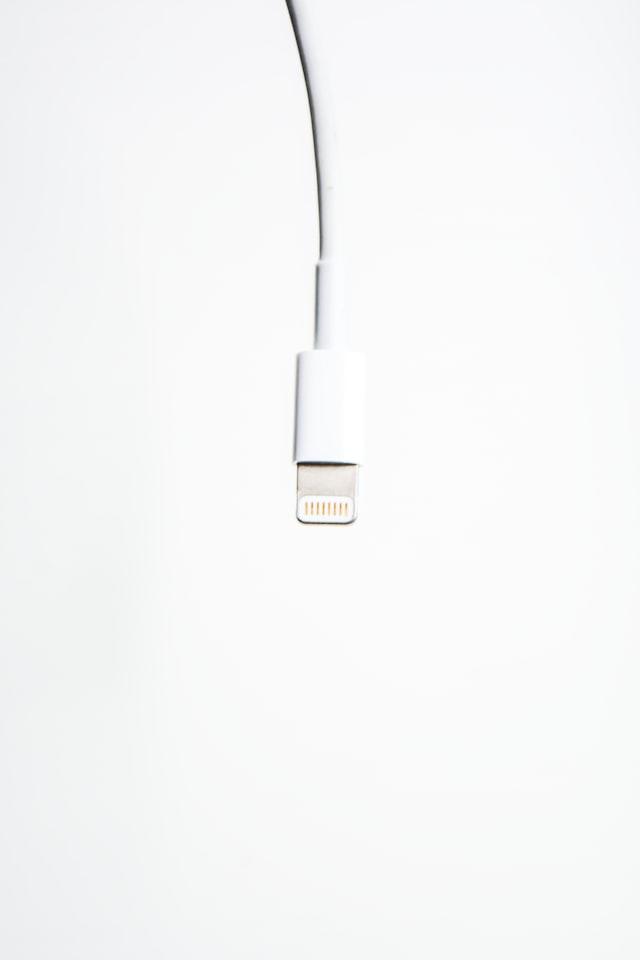 The gadgets and electronics market is huge. There are so many sub-categories to get involved in, for example, wireless headphones, desk fans, charging cables, alarm clocks, and anything else you can find a third-party manufacturer to make for you.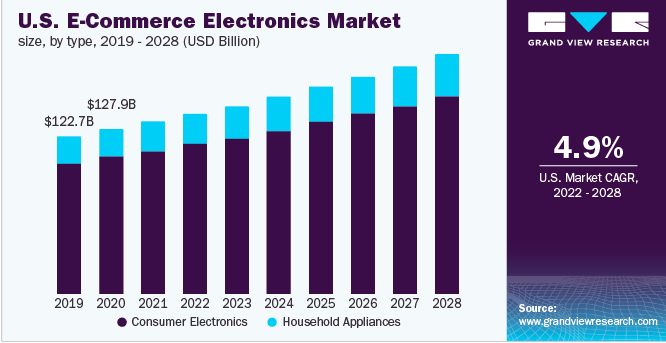 In 2020, in the US alone, the ecommerce electronics market was worth $127.9 billion and is expected to rise significantly by 2028. With a good private label product idea, that's a lot of potential sales.
Unfortunately, the gadgets and electronics market is oversaturated with cheap products that easily break or fail. But if you find a good manufacturer that can make robust products, you could easily become the go-to brand for all things electronics.
A solid idea might be to go with phone charging cables. Unofficial charging cables are popular, but they don't tend to last very long. By offering a quality and affordable charging cable with unique branding, you could end up taking a large portion of the market share.
Clothing and fashion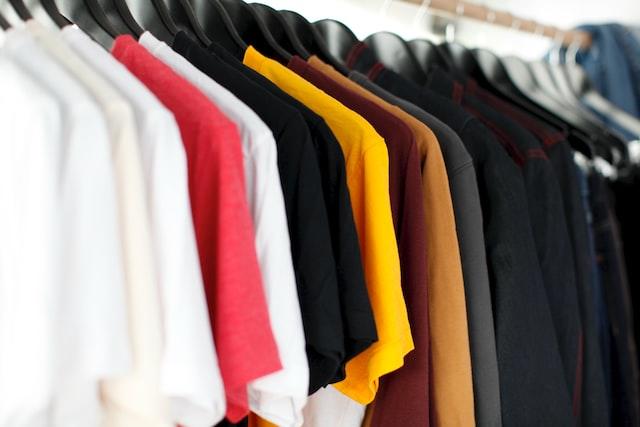 Clothing and fashion is a highly profitable industry. Beyond clothing being a necessity, people love fashion and want to wear the latest trends. The good thing is, with the right manufacturer on board, you can replicate the latest trends and become a reputable brand in your own right.
The clothing and fashion industry shows no signs of slowing down. A recent report found that year-on-year revenue growth in US fashion ecommerce is rising quicker than overall ecommerce revenue growth.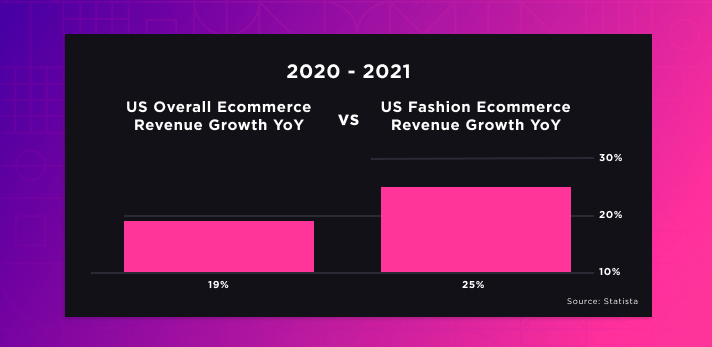 These figures suggest that clothing and fashion might be one of the best private label niches to get into. To boost your chances of success, you'll need a plan.
First, think about what items you want to sell. Some of the most popular and easy-to-make categories for clothing include:
Dresses.
Hats.
Sunglasses.
Shirts.
Knitwear.
Within these categories, you can niche down further. For example, for sunglasses, you could target everyday wearers, or you could get a bit more specific and make sunglasses for hikers or tennis players. This works for whatever clothing items you decide to sell.
A good manufacturer who can make good products is key to landing sales in this niche, but the opportunity for private labelling is huge.
Home products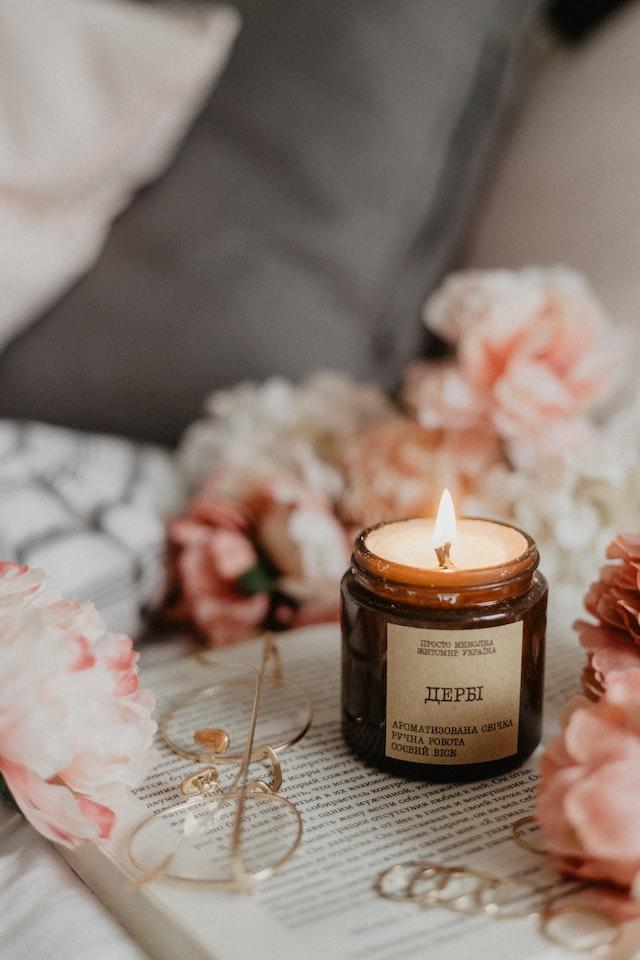 Years ago, the home decor market was pretty much exclusive to homestores and large retailers. If you wanted a new cushion, a scented candle, or even a new pair of curtains, you'd have to jump in the car and make a trip to your nearest retailer.
These days, home decor products are easier to produce, so there's a good chance you'll be able to find a third-party manufacturer to make quality private label products for you. If people can easily purchase home decor products from an ecommerce store without leaving the house, you might just see your business boom!
Supplements
With everyone becoming more health-conscious, the supplements market has become huge in recent years.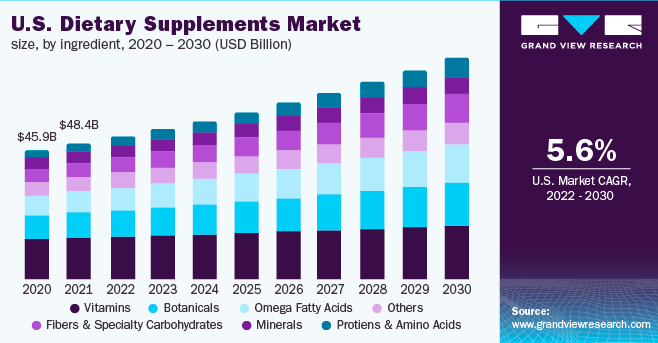 In 2021 alone, the US dietary supplements market was worth $48.4 billion. That's a huge market for private labelling.
Whether it's vitamins for healthy bones, post-workout protein supplements for muscle growth or anything else, there's bound to be an audience for these products, especially if they're available online from an ecommerce store like ShopWired.
Remember, if you choose to sell supplements, you'll need to pay close attention to laws and regulations. Failing to comply with regulations or having incorrect labelling could mean you're breaking the law. Make sure your chosen manufacturer understands the laws and offers compliance with any regulations.
Backpacks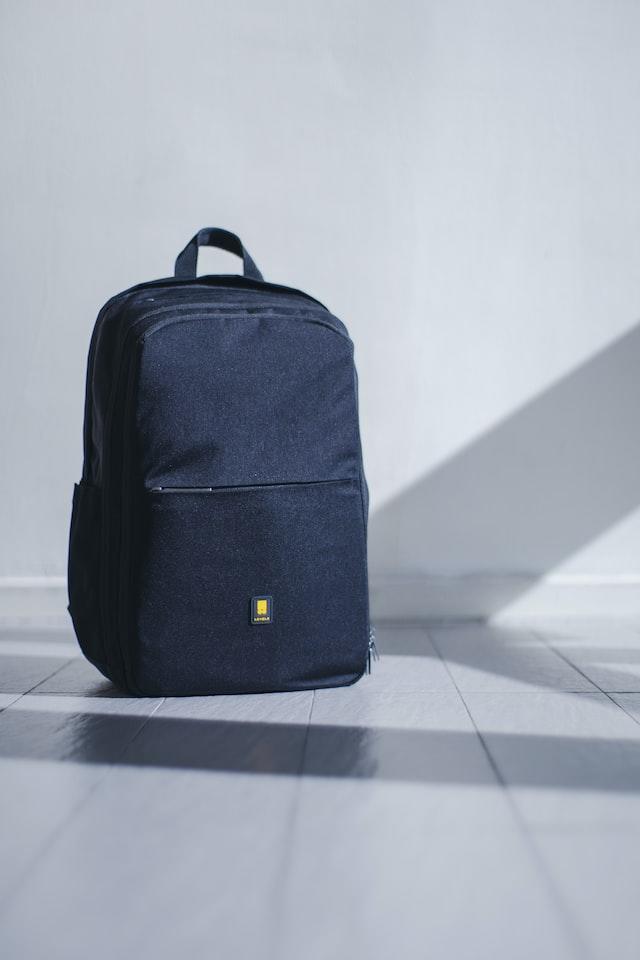 Backpacks are useful. Most of us have owned one at some point.
Whether it's for school, work, camping or travelling, there's always a high demand for backpacks. With so many avenues to explore, you could choose to specialise in a certain type of backpack or even design your own backpack with cool features like built-in mobile phone charging and cooler compartments to keep your snacks fresh.
One of the best things about backpacks is that people aren't too fussy over brands, practicality is far more important. This is good news for setting up a new private label backpack venture.
---
Where/how can you sell private label products?
Once you've decided what private label products to sell and found a manufacturer to make them, you'll need a way to sell them online. That's where an ecommerce platform like ShopWired comes in.
You can use ShopWired to build, launch and grow a profitable ecommerce business. ShopWired has many advantages over other ecommerce platforms:
No starting or set up fee.
No transaction fees, you keep what you earn.
We're a UK platform with a UK focus.
You can manage all aspects of your online store through your ShopWired account.
We offer help and advice with marketing and growing your store and business.
ShopWired hosts numerous tools to make private label selling easier.
Integrated payment gateways let customers choose their preferred payment option. This includes buy now, pay later options.
Multi-channel ecommerce
Today's customers frequent multiple channels so it wouldn't make sense to only sell on one ecommerce platform. Ideally, your product needs to be in front of as many people as possible. Private label products can be sold on other marketplaces like eBay, Amazon and Etsy (depending on what the product is). You can use ShopWired's multi-channel ecommerce tools to help you manage your entire business from within your ShopWired account.
Fulfilment services
Depending on the nature of your products, you could decide to use an end-to-end fulfilment service as well. A fulfilment service will take delivery of your products from the manufacturer and then pick, pack and dispatch the orders for you. This arrangement is perfect if you don't have the space or resources to handle inventory or deliveries yourself.
Using a fulfilment service like Huboo lets you streamline your business even further and focus your energy on areas like marketing and brand development.
If you decide to sell your products on Amazon you may also like to use Fulfilled by Amazon (FBA) as well as your fulfilment service. You can find out more about FBA here.
---
Shipping and packaging
A successful ecommerce strategy, no matter what products you sell, is only possible with a solid shipping and packaging strategy.
Some private label manufacturers will offer a shipping service as part of your agreement. If this is the case, remember that you have control over the packaging so you'll need to be 100% satisfied with it before you let them start shipping.
Ask your supplier to ship some prototypes to friends and family members before the product goes to the mass market. Ask them what their initial thoughts were when they received and opened the package for the first time. They're more likely to tell you the truth and won't have the same bias towards the product as you do.
Overall, remember that your packaging is a reflection of your brand and its values, it needs to go beyond just looking pretty.
---
Some more pros and cons of private label products
The pros
Private label products can offer better value than white label products
You'd think it was the other way around, but quite often, private label products offer better value than white label products.
How so?
White label manufacturers provide the same product to multiple retailers who then rebrand them and sell them. Although these generic products may be cheaper to produce, manufacturers can charge what they want for them as they aren't reliant on you for business.
Even if you do end up paying more for private labelling, the exclusive nature of them makes them more valuable and they can be produced specifically with your target audience in mind.
Labelling and compliance are taken care of
UK law requires certain products to be labelled appropriately. For example, cosmetics, jewellery, food and children's toys will need special labelling to comply with these regulations.
If you're dealing with private label products, the manufacturer should handle these aspects for you. That's one less thing to worry about.
It's faster than going it alone
Private labelling gets your products to market faster.
With a third-party manufacturer taking care of producing and packaging the product, all you need to do is set up an ecommerce store like ShopWired. Once the product is ready, you can be selling it online within days.
The cons
Finding a good manufacturer could take time
Although private labelling is generally quicker than designing and producing products yourself, it can take time initially finding a good manufacturer.
Getting the right manufacturer is important. Besides logistical reasons, they need to align with your core values and understand your needs.
Quality assurance is in the hands of the manufacturer
As you're not manufacturing the products yourself, you ultimately have to trust that the manufacturer keeps up with quality assurance.
Remember, to the unknowing customer, you are the producer and packager of the products you sell. If any manufacturing defects or other common issues arise with the product, it's your reputation that's going to be damaged.
It can be more difficult to build brand loyalty
Starting a private label brand from scratch could take time. Your products have to compete with more established brands with bigger marketing budgets that sell their products through multiple retailers.
---
Frequently asked questions
What is an example of a private label product?
A private label product is specified by you but produced by a third-party manufacturer. For example, a cosmetics manufacturer could make a new line of makeup brushes to your requirements. Then all you have to do is brand them and sell them.
Where can I find private label products?
Retailers can sell private label products in many places. It could be in a store, on an online ecommerce platform like ShopWired, through social media or somewhere else.
Is private labelling legal?
Yes. Private labelling is completely legal as long as both parties agree on the terms and conditions. Because the manufacturer isn't claiming credibility for producing the product, customers won't even need to know you've chosen a private label strategy.
What's the difference between private label and white label?
Private labels are part of an exclusivity agreement where the product is available to a single retailer or online merchant. White label products can be sold by any number of retailers, without an exclusivity agreement.
Is private labelling profitable?
Yes. Private labelling can be hugely profitable. If you find a good manufacturer and agree to a good deal, the sky's the limit as long as they can keep up with demand and supply.
Having an ecommerce platform like ShopWired set up and ready to go will give you the best chance of success.
What are the risks to private labelling?
There's a risk to everything. But with a good strategy and a good manufacturer, you can minimise the chance of anything going wrong with your private labelling venture.
Investigate any possible legal considerations.
Make sure the products you are selling are safe and legal and compliant with appropriate regulations.
Be careful not to buy too much inventory upfront.
Maintain input in the design and manufacturing process.
Negotiate a good contract with the manufacturer.