Selling CBD Online
ShopWired's comprehensive guide to selling CBD online successfully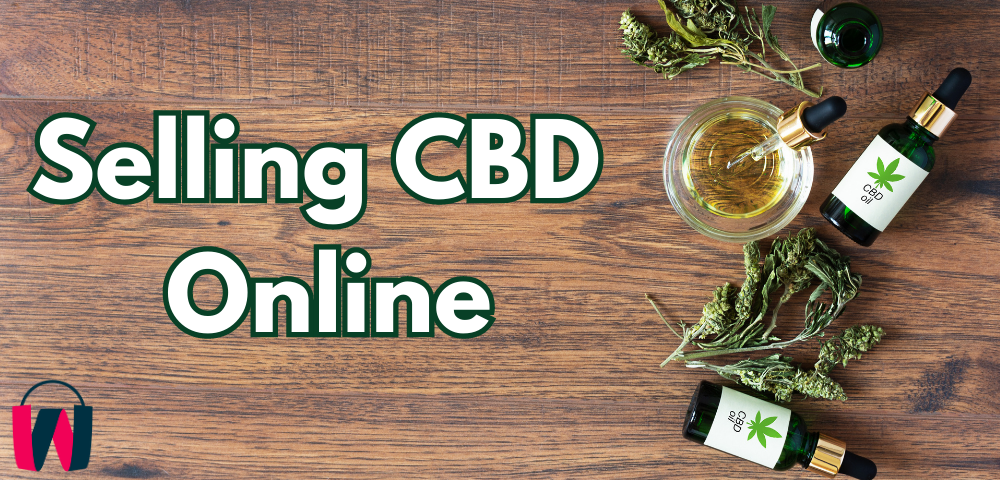 The online CBD market has boomed in recent years.
With changes to laws and regulations in the UK, the demand for CBD products has sky-rocketed, making it a profitable venture for making money online.
In the UK alone, the CBD industry is expected to reach £1B by 2025, and it is believed that Brits now spend more on CBD products than Vitamin B and C combined! That's a lot of CBD!
Whether it's used for treating pain, managing sleep or as treatment for stress and anxiety, the plethora of benefits CBD has means it's likely to continue growing in popularity. With this rise in demand, starting an online CBD store can be a profitable venture, but there are a few things you'll need to consider first.
In this guide, we'll take a look at the benefits of selling CBD online, where to source CBD, how to navigate the regulatory landscape and how ShopWired can help you build a successful online CBD store.
So, are you ready to jump on the CBD hype and turn your entrepreneurial dreams into a reality?
Let's get started!
---
What exactly is CBD?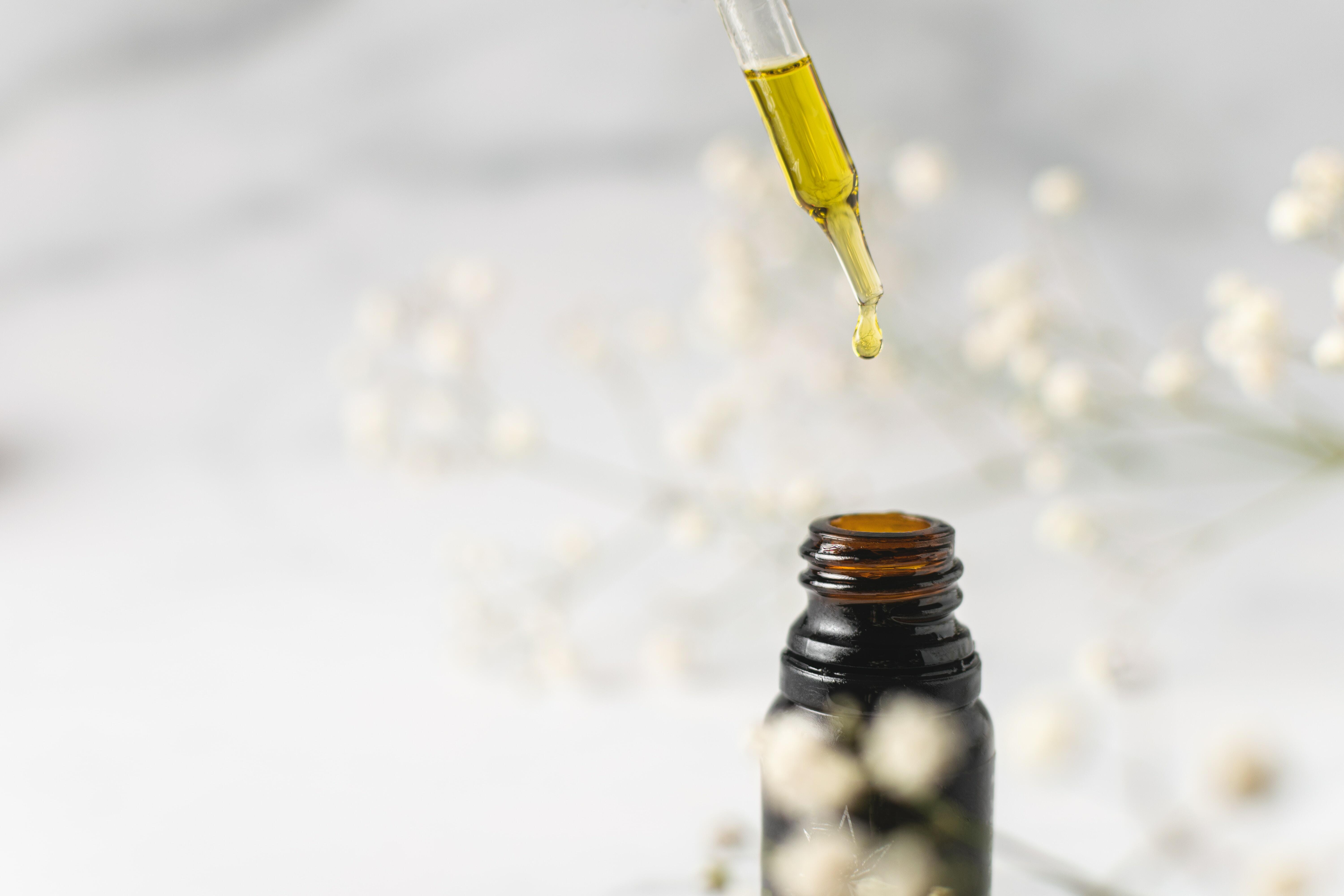 CBD, or cannabidiol, is a non-psychoactive compound found in the cannabis plant. It's important to note that CBD is not to be confused with its psychoactive cousin THC, which is illegal in the UK.
CBD is typically extracted from industrial hemp plants, which contain extremely low levels of THC. The extraction process involves removing CBD from the plant and isolating it into a concentrated form. From here, it can be added to drinks, tablets, sweets, vape juice and other products for consumption.
In recent years, CBD has been found to have a variety of potential health benefits, adding to its growing popularity as an alternative medicine for many pre-existing conditions.
Selling CBD online
Believe it or not, anyone can sell CBD online, you don't need to be a pharmacist or have any special qualifications.
One of the most common methods for selling CBD online is through dropshipping. Dropshipping lets you sell CBD products on your website without ever actually having to handle or store the products yourself. Instead, a supplier handles the shipping and logistics for you, and you'll profit from each sale without ever having to touch the products.
It really is that easy.
But before you jump ahead and start building your CBD empire, there are a few things you need to know.
---
CBD regulations
If you're planning to sell CBD online in the UK, it's important to be aware of the regulations surrounding CBD products.
As of 2021, CBD products are legal in the UK as long as they meet certain criteria. The CBD used in the product must be derived from an industrial hemp strain that is EU-approved and the product must contain less than 0.2% THC. Additionally, the product must not make any medicinal claims or be marketed as a cure for any medical condition. As an ecommerce seller, it's important to ensure that any CBD products you offer for sale comply with these regulations to avoid any legal issues down the line.
Remember- if you plan to sell your products overseas, you'll need to check the local CBD laws and regulations as it is still illegal and banned in many countries, and even in some US states!
---
How to get started selling CBD online
Selling CBD online is more accessible than you might think!
Let's break the process down in steps.
---
1. Sourcing CBD products to sell
One of the key factors in building a successful online CBD store is sourcing high-quality products that your customers will love.
Now, as we said earlier, the easiest way to start selling CBD is through dropshipping, but you'll need to do some research into the different suppliers to find one that is reputable and can cater to your needs.
Look for companies that have a good reputation in the industry and read reviews from other customers to get an idea of their experience. Some of the top CBD suppliers in the UK include:
When browsing different CBD suppliers, you should take into account things like:
What range of CBD products do they offer- Tablets? Oils? Gummies? Vape juice? Edibles? CBD drinks?
Do they have third-party lab testing and a Certificate of Analysis (COA)?
Do they offer natural products devoid of any chemicals or preservatives?
If the supplier doesn't offer dropshipping, what are the minimum order quantities for buying stock?
Will they be able to ship the products fast enough to keep up with demand?
What will your profits be after you've bought the products?
By following these tips, you can ensure that you're sourcing high-quality CBD products that your customers will love whilst also ensuring that your business is profitable and sustainable over the long-term.
---
2. Create an online store
If you don't already have one, you'll need to create an online store to let customers buy your products. ShopWired is a great choice, allowing you to build the perfect ecommerce store to market and sell your CBD products.
With ShopWired, you'll benefit from:
Easy setup
It's easy to set up your ShopWired account. Head here to sign up and check out our super-affordable price plans.
Beautiful store themes
Create a stunning website with your own branding using one of ShopWired's free themes. Display your CBD products however you choose.
Built-in marketing tools
With dedicated built-in marketing tools, ShopWired will have you set up for success. From SEO and conversion tools to email marketing apps and social network sharing, the range of marketing tools on hand will ensure you get your CBD products in front of the right audience.
No transaction fees
ShopWired's starting package is £26.96 + VAT per month. Unlike other ecommerce platforms we don't charge transaction fees on your sales.
Payment gateways for CBD
Due to regulations, not all payment gateway services permit transactions involving CBD products. This could be a potential stumbling block, however, ShopWired has a bunch of payment gateways that do allow CBD transactions, they are:
Authorize.net
Cardstream
CoinCorner
Paytriot Payments
QuickPay
Square (in the US)
Trust Payments
Zion Payments/Elorn.
Having this many payment gateways for CBD sales means customers can safely and securely purchase your CBD products with peace of mind!
---
3. Upload your CBD products and market them
Once you've set up your store, it's time to start uploading your CBD products for people to purchase.
As with any online store, you'll want to make sure it looks good, inviting and enticing. Remember, the look and feel of your website is key to gaining conversions from visitors, especially when it comes to a product like CBD.
Here are some general tips to turn your CBD into well-earned cash:
1. High-quality images
High-quality images are crucial. Make sure to showcase your products with clear, appealing images. Remember, online shoppers can't see the product until they buy it, so this is your chance to showcase your CBD brand in all it's glory!
2. Marketing your products
Write persuasive product descriptions: Highlight the potential health benefits of each CBD product you're selling, from anxiety relief to pain management (but remember, don't make any medicinal guarantees). Use language that resonates with your target audience and understands their needs.
Make sure your descriptions are clear, concise and contain keywords that relate to your product that people are searching for online.
3. Feature customer reviews and testimonials
Most shoppers read reviews before making an online purchase. Displaying customer reviews and testimonials can help build trust and credibility. ShopWired lets you easily add product reviews with the free product review app.
4. Incentives
Free delivery? Multibuy offers? Reward points? If you can offer it, adding incentives can be a great way to gain repeat customers, especially if you're selling products like CBD that will eventually need replenishing once used.
5. Drive traffic to your website
Once your website is up and running, you'll need to drive traffic to it to attract potential customers. Consider using social media, search engine optimisation (SEO), video content and paid advertising to reach your target audience.
ShopWired do offer SEO packages to help you with this if you've never done it before. Check them out here.
---
Start selling CBD products with ShopWired today
Your CBD empire is only a few clicks away.
Sign up for a free 14-day trial with ShopWired to start making money selling CBD online today! Why wait?
---
Frequently Asked Questions
Do you need a licence to sell CBD in the UK?
No, you do not need any special licenses or permits to sell CBD products online in the UK. However, you must ensure that your products comply with the regulations set by the MHRA and the FSA, and that you keep accurate records of your sales and supply chains.
Is it legal to sell CBD products online in the UK?
Yes, it is legal to sell CBD products online in the UK, as long as the products comply with the regulations set by the Medicines and Healthcare products Regulatory Agency (MHRA) and the Food Standards Agency (FSA). CBD products must contain less than 0.2% THC and must not make any medical claims.
What types of CBD products can I sell online in the UK?
You can sell a wide range of CBD products online in the UK, including CBD oil, capsules, gummies, balms, creams, and e-liquids. However, you must ensure that your products comply with the regulations set by the MHRA and the FSA, and that they do not contain any prohibited ingredients or contaminants.
How can I ensure that my CBD products comply with UK regulations?
To ensure that your CBD products comply with UK regulations, you should source your products from reputable suppliers who can provide you with lab reports and certificates of analysis (COAs) that verify the quality and purity of their products. You should also ensure that your website includes clear and accurate product descriptions, and that you provide customers with detailed information about the ingredients, dosage, and potential side effects of your products.