Creating a logo for your business
Getting Started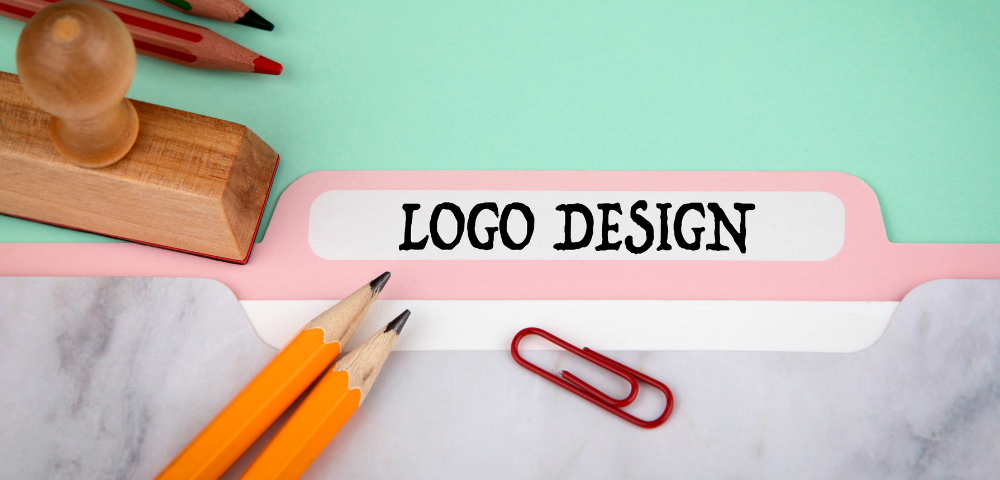 Starbucks. McDonalds. Apple. Nike.
When you read each of those big brand names, what was the first thing that popped into your head? Was it a green and white Siren? Some golden arches? An apple with a bite taken? And the Swoosh?
These are some great examples of why having a logo is important for your business. A logo offers you instant brand recognition. Sure, your logo has no actual effect on the products you'll sell or on if people will like what you're offering, but it'll help people remember you when they do want to come back for more. Every business (yes even your small business) needs a logo as it'll be your first chance to make an impression on your customers whether they realise it or not. Having a poorly designed or low-quality logo might scare some customers into thinking your products will be of equal poor quality, and that's definitely not the first impression you want to make.
So, if your logo needs to make you memorable and contribute to your branding, then you might be wondering...
How stressed should you be about your logo design
What your logo design will be is a decision just as important as when you named your company in that you'll want people to see it and immediately associate it with your business. You'll want your future customers to one day see your logo and remember what great service you offered them, but what you choose is not make or break for the success of your business.
Your logo, your name and even your company colours are all important to how easily you will be recognised and remembered, but they don't make your business what it is. After all, no one buys Apple products simply because they like the fruit. So while you need all of the aspects of branding that make your company recognisable and cohesive, you don't need to stay up all night fretting about what your logo should be.
---
There's no wrong or right answer to what your logo design should be
Your logo design can really be whatever you want it to be. (Although please note, we're not advocating for you to place something racially or culturally offensive in your logo; that's really never a nice idea.) You'll find many articles discussing all of the things that a logo should be in order to be most appealing, but it doesn't mean they're right and if you have an idea that's a bit outside of the box that it'll be wrong.
Let's explore this idea by examining the logos of some popular coffee chains: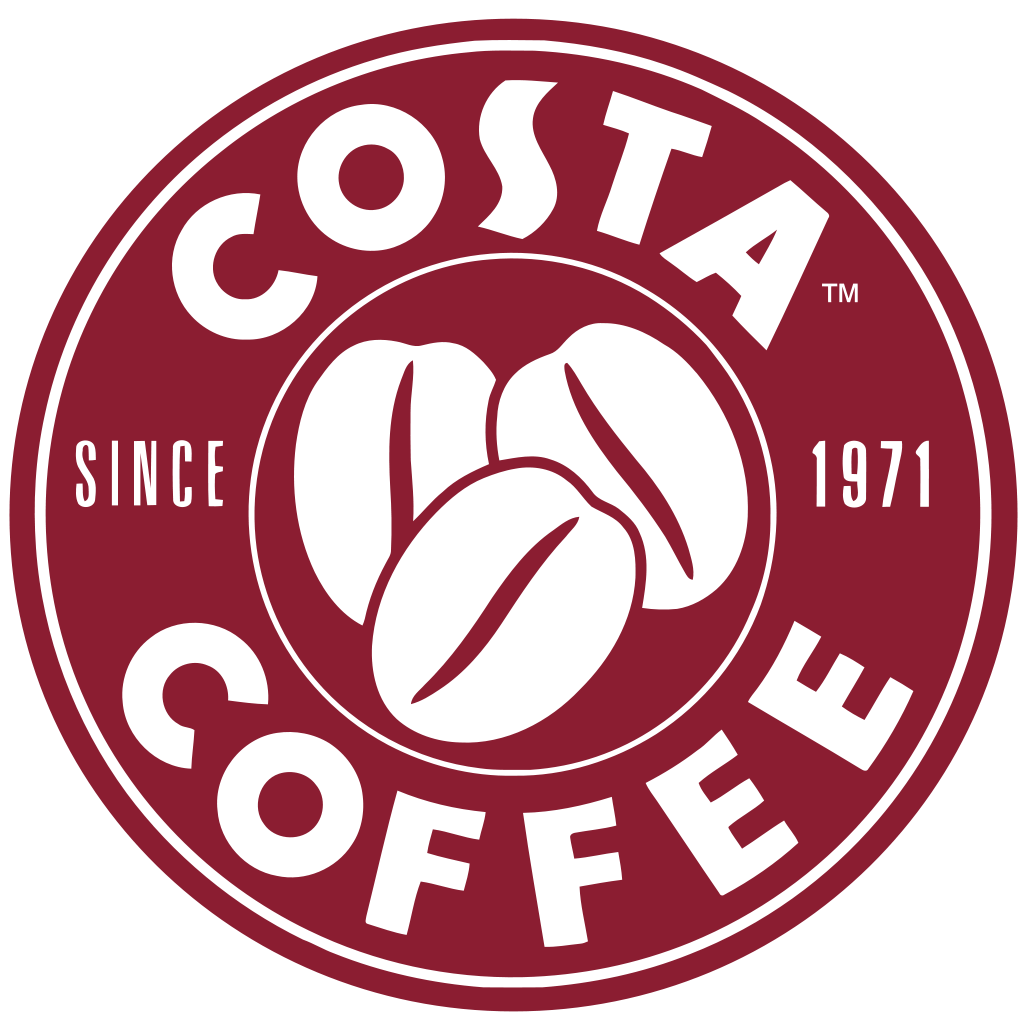 Costa's logo is a bit more on the nose with coffee beans surrounded by their name and founding year.

Caffè Nero's logo is the simplest of the three with just their name in a fancy font.
All three of these coffee chains are massive companies who have successfully sold coffee to the public for decades. While you probably have an opinion about which logo you like the best, you won't choose which establishment to frequent by the logo they place on their cups. You'll go to the place who you think sells the best coffee. This is all to say that your logo can be as random as a siren or as simple as your company name. There's no right or wrong answer. You should do what feels best and what you like most for your company. If you think something elegant, neat and simple suits your company's ideals, then go for it! Or if you've been toying with an idea that seems a bit out there for your business, but would have a great story behind it, then take a chance on it!
---
You're not stuck with the first design
Remember that you are in no way stuck with the first logo design that you choose to place on your store. You can redesign your logo whenever you need. Even big companies redesign their logos to keep them looking fresh and modern.
As an example of a company who have explored their design options, here are the first 3 iterations of the Google logo:
| | | |
| --- | --- | --- |
| September 1997 - September 1998 | September 1998 - October 1998 | October 1998 - May 1999 |
Google quickly went through these three logos in less than 2 years. So you shouldn't be afraid to change your logo if you decide it's not working for you like you'd hoped. Since these initial three logos Google have changed it a further 4 times in order to keep up with changing societal tastes and their company ideals.
---
Designing a logo
So we've told you that what you choose doesn't matter to your success, we've told you that you still really do need a logo and we've told you that it can basically be whatever you want it to be. Well, maybe after all that you're left feeling a bit confused, and have no idea where to start. Don't worry, we won't leave you to figure it out on your own. Here are some tips for how you can brainstorm ideas for your logo and how you can then start creating the logo.
---
Brainstorming logo design ideas
Check out your competition
When you're performing your research on your competition (for which there is many reasons that you should be) make sure you really examine their logos. Doing this can help you formulate ideas for your own logo based on where you think your competitors have excelled or where they've stumbled. The top reason to check out your competitors' logos is so you can make sure that yours will stand out. If many of your competitors are using a similar logo, you'll strongly want to consider moving in a different direction with yours in order to not just blend in with the crowd.
What do you like and dislike about other logos
Earlier when we showed you the logos for three big coffee chains you probably looked at each one picking out what you loved about it or what you hated. Knowing what you like and dislike about other companies' logos is a great way to get a feel for how you want your logo to look. Maybe you love it when a logo is just an image. Or maybe you hate the way some logos wrap their text. Whatever it is, it'll give you plenty of ideas for what you'll want to emulate and what you'll want to avoid.
---
Use online resources to create the logo
Once you've got a rough list of some logo ideas you can get to work making them to see which one you actually like best. At the end of this article we've included some fantastic online logo creation tools which can help you bring your ideas to life. If you're having trouble feeling creative, the free logo generators can also help you brainstorm ideas by showing you loads of examples of what your logo could be simply by you answering a few questions about your business.
---
Ensure it looks great in multiple sizes
You'll want your logo to be plastered on everything from your website homepage to your order PDFs to facebook posts and you might even want it as your Twitter profile picture. What this means is that your logo needs to look great in multiple sizes. When you're designing your logo (or paying to have one designed for you) consider if you'll need different variations of your logo to accommodate the size requirements of different platforms, or if having just the one variation of your logo will work everywhere.
---
Get input about your logo design choice
Once you've created your first logo design ask people you know for their input! If you're stuck between two choices, create a poll on your social media, so you can assess what public opinion would be before you go live with one of them. You can also perform more targeted research to see how your logo appeals to your target audience by forming a focus group or creating a survey which you send to potential customers asking for their opinions. At the end of the day your logo is your decision, but it can't hurt to ask others if they think what you've chosen is a standout or a dud.
---
Online resources to help you create a logo
---
Design your own logo
Canva - Canva is a fantastic resource that's a bit like Photoshop but much simpler to grasp quickly. Use a ready-made logo template and insert any of the free (not all of them are) Canva elements to use in your logo. Their drag-and-drop functionality makes it super easy for people with no design experience to create a great logo. As long as you've only used free Canva elements your design is completely free to download in a number of different formats.
Freelogodesign - To create a logo with FreeLogoDesign simply enter your company name and select your business type. Select a logo you like the look of to open their drag-and-drop logo editor to customise it anyway you like. Once you're finished perfecting your logo, you can download a free 200 x 200 PNG file or pay to have larger options in different formats.
Tailor Brands - Tailor Brands' logo creator asks you multiple questions about your business and logo design preferences to help narrow down design options which they think you'll like best. Feel free to use the creator multiple times if you aren't sure which design options you favour yet. The number of questions that you are asked before you're shown logo design options means you're more likely to quickly get to the root of something you like. Once you've picked a logo you can customise it to make it more your own. Downloading your logo requires a subscription (which isn't too expensive - £13.99/month for the standard plan), but you can cancel anytime you like and the logo will still always be yours to keep.
---
Have a logo made for you
Fiverr.com - Fiverr allows you to search for individuals who can perform the service you need doing. Search for a logo designer with good reviews whose past work appeals to you. With each designer there are different package options for you to choose from depending upon what you think you'll need.
Upwork - Upwork offers you the same option as Fiverr with the ability to search through projects and easily hire someone to design a logo for you. However, Upwork also gives you the opportunity to advertise the job yourself, so people can apply to work for you and you can choose who you like best from there.
99designs - 99designs is typically more expensive than Fiverr and Upwork (logo design starts at £239), but instead of having to pick a designer to work with from the get go (although they do also offer this service) you can host a contest where multiple designers will submit their ideas to you. You can choose which one you like best and then work with that designer to perfect the idea.
---
Related articles
Read more in GETTING STARTED:
Everything you need to know about domain names
How to set up Google Analytics