Getting Started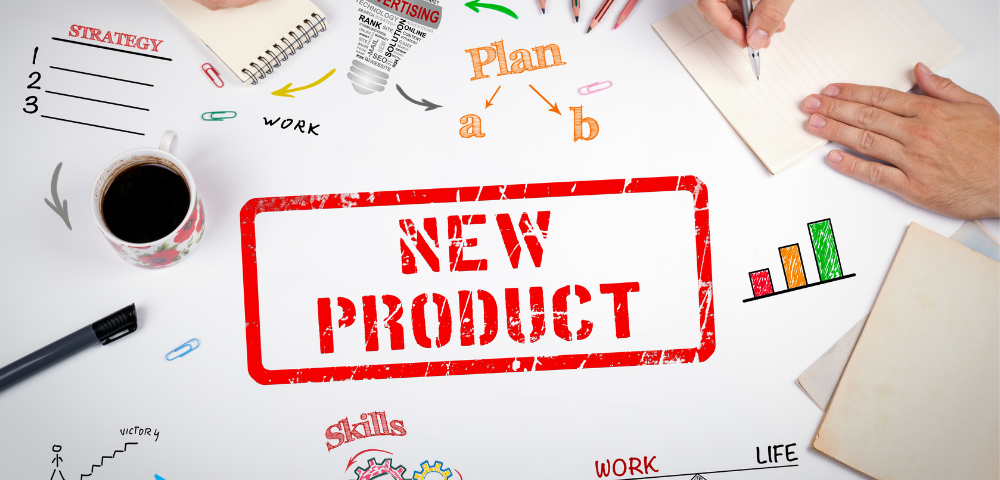 So you've figured out that you want to open an ecommerce store, and you've found our platform to help you sell to the public, but you're missing one key ingredient: the products! While ShopWired doesn't provide products for you to sell, we do have some great ideas we can share with you for where you can source your products from. We also have some direct integrations with useful companies who you can source products directly from. So if you haven't any idea what you want to sell, or you have a vague idea but no idea where to even begin finding products, then here are some ways you can source products for your ShopWired store.
---
Create your own products
If you're feeling creative and you possess a skill which means you can create products which you think people would want to buy, then basing your business around selling products you create can be a great idea to pursue. While selling products that you've made from scratch can be incredibly satisfying, it can also be quite time consuming for you. You'll want to make sure you're selling products which you can price appropriately to reflect the hard work you'll put into making them.
If this idea appeals to you, but you don't yet have the skills to create products yourself, then you could try taking a class or spend some time teaching yourself before you open for business. This route would be a bit slower for you to reach the goal of selling your products, but if it's something you're passionate about then it's worth it.
Some ideas for products that you can make yourself are:
Beauty products like bath bombs, body washes, soaps or hair products
Knit/crochet a variety of items like blankets, scarves, mittens or leg warmers
Clothing with your own designs (we'll explain how to easily source this idea later on in the section about dropshipping products)
Jewellery such as necklaces, bracelets or rings
Subscription boxes - Think of a fun idea and design some classy packaging. You can fill your boxes with whatever you think will sell such as: books, makeup and beauty products, baking ingredients with recipes or cocktails.
Art - do you love to paint or draw? Sell your own work or offer custom made items depending on your customers' wants and needs.
If you're selling products you've created, you'll also be eligible to list your products on Etsy, which ShopWired offers a direct integration with to make things even easier for you.
---
Source products from a wholesale supplier
Another way of sourcing products is to find a good wholesale supplier who has the sorts of products you are wanting to sell in your store. Wholesalers are companies who sell larger quantities, typically at lower prices, of products to retailers for them to sell on for a profit.
Before you decide that sourcing from wholesalers is the way forward for your business, here are the things you need to consider about what sourcing products in this way really means:
Monetary and storage commitments - With wholesaling you will have to have a decent amount of capital to purchase large amounts of products. You will also need to have enough storage to store all of the products that you intend to sell. (If this doesn't sound like a practical option for you, skip to our next section about utilising dropshippers.) To help mitigate your risks make sure you've performed enough market research to garner if the products you want to sell have a strong market.
Where in the world you should source from - Wholesalers exist all over the world, and it's an important decision you'll need to make about which regions you want to source your products from. Consider what's most important to your business. You might prefer to support local communities by only sourcing products domestically, or the price point might be the most important factor to you meaning you'll want to look internationally for the best prices available.
Whatever your priorities are for your business you'll then need to find a wholesaler who can help you fulfil your goals. Here are a few different online resources which you can use to begin your search for wholesale suppliers:
www.salehoo.com - Salehoo is an international directory of wholesalers who have been reviewed by the Salehoo team. Access to their directory isn't free, but doesn't come at an extortionate cost either. In addition to the directory you will also receive access to a support team who can help and guide you with your ecommerce business.
www.esources.co.uk - Esources is a wholesale directory based in the UK which you can use to get in contact with wholesale suppliers. Their directory does include international suppliers as well, but you can separate the UK suppliers from the international ones if you're hoping to only source from the UK. Basic access to their directory is free with an optional paid upgrade which would allow you to access more verified suppliers.
www.worldwidebrands.com - Worldwidebrands offer a directory of wholesale suppliers which is updated to include new products weekly. Their only access option is a lifetime flat fee of $299 (which you can either pay all at once or spread over three months) which makes this option the priciest on this list, but they specialise in finding certified wholesalers who will work with small online businesses.
www.alibaba.com - Through Alibaba you can find products to buy, directly contact the wholesale sellers to negotiate your purchase and place the order with them on the site. Here is Alibaba's guidance for the best ways to source and buy on Alibaba.
Once you've searched around and made a list of potential suppliers you should approach each of them and ask them some simple questions to see if they'll be a good fit for you to work with. You'll need to know things like
if they work with businesses of your size and where you are based
what their minimum order requirements are
what fees there are for things like shipping and handling
how long it takes them to ship to you
what their return policies are
if they have product liability insurance (they should!)
This also gives you the opportunity to get a real feel for how reputable the seller is, so you can avoid any wholesalers who might be trying to scam you. Before you make an agreement with any supplier make sure to look around for reviews from past customers who have dealt with them. Additionally, order some samples of the products, so you can be sure of the quality before you tarnish your business's reputation with poorly made products.
---
Have your product ideas made by a manufacturer
If you have a solid design idea for a product, but don't have a way of making it yourself, then you'll want to enlist the services of a manufacturer. Finding a manufacturer who you can work with and who is good at what they do isn't always the easiest process and is the most complex way of sourcing products, but if you have an idea that you're really passionate about, then it could be worth the extra time, effort and cost.
Considerations for choosing a manufacturer:
Domestic or overseas
When searching for manufacturers you'll need to decide if you want them to be based domestically or overseas. When you decide on the types of products you want to sell, do some research about which regions of the world can manufacture those products as not all products will be available from all regions. If your products are able to be produced both domestically and internationally, consider the benefits of each before making a decision:
Domestic:
With domestic manufacturers you'll have more control over the process as you'll more easily be able to visit the production line, and be able to contact your production partners quickly. You'll be supporting your local economy, be able to advertise that your products were made domestically and the shipping time for your products to get to you would be drastically reduced.
Overseas:
With some overseas manufacturers, particularly those located in Asia, you're more likely to be able to find lower prices per unit. Looking internationally also offers you more choice of manufacturers.
Costs and timeframes
The cost of receiving a completed product from your manufacturer is not only important to your bottom line but is also how you will determine a price point to sell your products to your customers as you'll want to make sure you're making a healthy profit in addition to covering all of the other costs of your business. The timeframe in which your manufacturers can produce and ship your orders to you will be a strong factor if you want your business to grow for many years. The speed of the first batch of product that your manufacturer sends to you might not be as important if you haven't fully set up your business yet, but as demand for your product grows you'll want to make sure that you've chosen a manufacturer who can keep up with you. Many times the cheapest manufacturing option won't come the quickest, so you'll need to find a happy balance between speed and price point.
Reputation and capabilities
Never sign an agreement with a manufacturer who you haven't thoroughly vetted and questioned. You need to know the full range of their capabilities and what work they've managed to produce in the past to help you make an informed decision. Find reviews online, ask other contacts in the business if they know of anyone who's worked with the company before and ask the company as many questions as you need to
Their ethics
Whichever manufacturer you decide to work with, it'll be important that their ethics match your company's. When exploring your manufacturing options make sure you look into the working conditions that they provide to their workers. If a manufacturer has SA8000 certification they will have been thoroughly vetted and found to have (and also maintain) humane working conditions according to the high standards set by SAI (Social Accountability International). Additionally, you'll want to consider what impact they have on the environment, and if they are sourcing materials responsibly.
Resources for finding a manufacturer:
www.alibaba.com - In addition to helping you find wholesalers, Alibaba is a great way to find manufacturers who are based mainly in China.
www.thomasnet.com - Thomasnet is a great resource for finding North American manufacturers.
ukmanufacturingdirectory.co.uk - UK manufacturing directory has a list of manufacturers based in the UK.
Google - the power of a good Google search can also help you find manufacturers in any region of the world.
---
Utilise dropshippers
Dropshipping is the idea of finding products to sell from a third-party, advertising and taking orders for those products on your website and then placing corresponding orders on the third-party website who send the products directly to the customer. With dropshipping you never hold the stock for the products yourself, and you also never have to worry about packaging and shipping the product to the customer as this is taken care of for you by your supplier. Dropshipping also drastically lowers your initial start-up costs as you don't need the money to pay upfront for the products. Cutting out stocking issues with dropshipping allows you to spend more money on your marketing budget as well as gives you the freedom to be able to run your store from the smallest of locations.
---
Dropship with DropWired
DropWired is a free ShopWired app which allows you to source products directly from AliExpress to sell within your own ShopWired store.
There are just a few simple steps to get started:
Install the DropWired app and Chrome extension
Find appropriate products on AliExpress
Import them to your DropWired account
Edit the product details
Import the product to your ShopWired store.
That's all you need to do to start advertising products on your ShopWired store, and once you've started selling products the process is still really easy as you simply need to place corresponding orders on AliExpress directly within the DropWired app. Instead of having the product ship to you for you to then send onto your customer the supplier ships the products directly to your customer.
While the process of sourcing products and fulfilling orders is very easy and straightforward with the help of the DropWired app, dropshipping should not be viewed as a get-rich-quick scheme. Because drop shipping is a very competitive area of ecommerce you will need to devote a lot of time and effort into marketing your store. Our 'Beginner's Guide to DropWired' series can give you some key ideas and tips on the best way to start a drop shipping store.
---
Print-on-demand services - Printful/Printify
Using a print-on-demand service like Printful or Printify is a great way to sell products that you've designed yourself, without having to take on the cost, uncertainty and space requirements that comes with purchasing and storing a large amount of stock yourself. Both of these print-on-demand services allow you to place your own designs on a variety of products, advertise those products for sale (on your ShopWired website!) and then send the orders directly to their site to be fulfilled.
As we mentioned earlier, selling clothes with your own designs on them can be a really great business model, and even if you don't have mass amounts of creativity in your bones, this can still be a viable way for you to make some money. ShopWired offers a direct integration with Printful and will soon have one with Printify too. Test the waters of both and see which suits your needs better.
If using a print-on-demand service is of interest to you, but you aren't sure what designs to create to go on products, you can check out these helpful guides from Printful and Printify to help you learn how to create or find images to use.
---
Related articles
Read more in GETTING STARTED:
Everything you need to know about domain names
How to set up Google Analytics