A beginner's guide to DropWired - Part 1
Beginner's Guides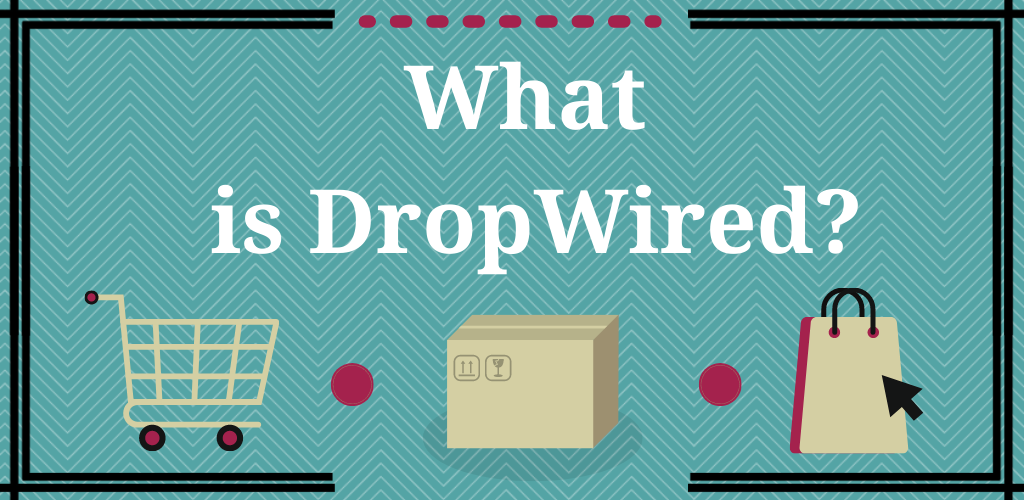 If you've always wanted to start your own online store but can't imagine it being practical as you could never fit the stock for a bunch of products in your house or you don't have thousands of pounds to spend on start-up costs, then look no further than DropWired. DropWired is a free integration with ShopWired which allows you to run a dropshipping business connected to your ShopWired store for no extra cost than the price you're already paying for your ShopWired account.
Throughout this 'beginner's guide' series we're going to go through some of the key elements to dropshipping and show you how easy it is to get started using DropWired! In this series we'll not only show you how to use the DropWired app, but we'll also supply you with tips and ideas on how you can make dropshipping work for you.
In this first post in the series, we're going to begin by simply defining what dropshipping and DropWired means, and we'll then give you a quick run-down of how you can link your ShopWired website to DropWired to get you started.
If you already know the gist of things and are eager to get to the meatier stuff check out the next post about choosing the right products from AliExpress.
---
Dropshipping? What's that?
Dropshipping is the practice of taking orders for products that you display on your website and sending those orders to your third party supplier who then provides order fulfilment for you.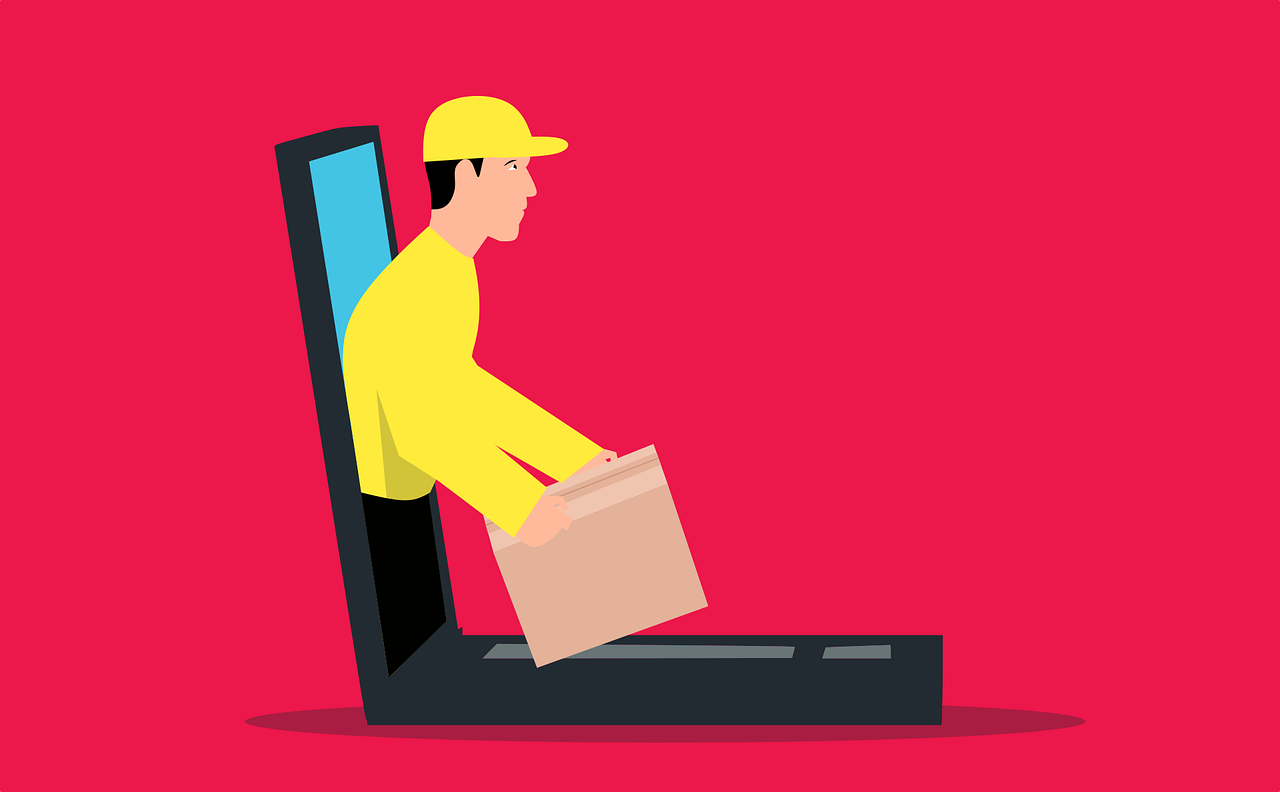 If you've ever wondered where people who run an ecommerce shop manage to store all of their stock, there's a good chance that they don't. Dropshipping opens the world of running an ecommerce website to everybody as all you really need to get started is the ability to find some good products to sell and an ecommerce platform (like ShopWired!) to create a website on. Of course to become successful and profitable you'll also need other things like customers, marketing skills and tools to find those customers and a bit of money for test orders, but getting started with dropshipping is really straightforward.
A successful dropshipper will need to carefully choose their target audience and products and find the best ways to market to those customers.
So let's sum up some great things about dropshipping:
Your startup costs are low. You won't need money to buy physical products or storage to put them in.
There isn't as much financial risk as with other businesses. Since you won't be stocking loads of a product, it won't matter if a particular product you advertise on your website fails to sell. You can just remove it and move onto the next.
You can focus your energy and efforts where it's important - on marketing. Since you won't need to spend time packaging up items to then ship off to customers, you'll have loads of time to grow your business by performing market research and crafting new ideas to sell products.
---
Let's also quickly mention what dropshipping isn't.
Dropshipping is not a get-rich-quick scheme that you can set up and put no work into and make a profit. Like any business it takes work. Dropshipping is a very competitive area of ecommerce, so you'll need to be willing to do your research and learn about your market. Additionally, while start-up costs are relatively very cheap in comparison to starting just about any other business it is still recommended that you have set aside some money to help your business progress. You'll find it much more difficult to set up a successful business if you can't spend a bit of money to get you started.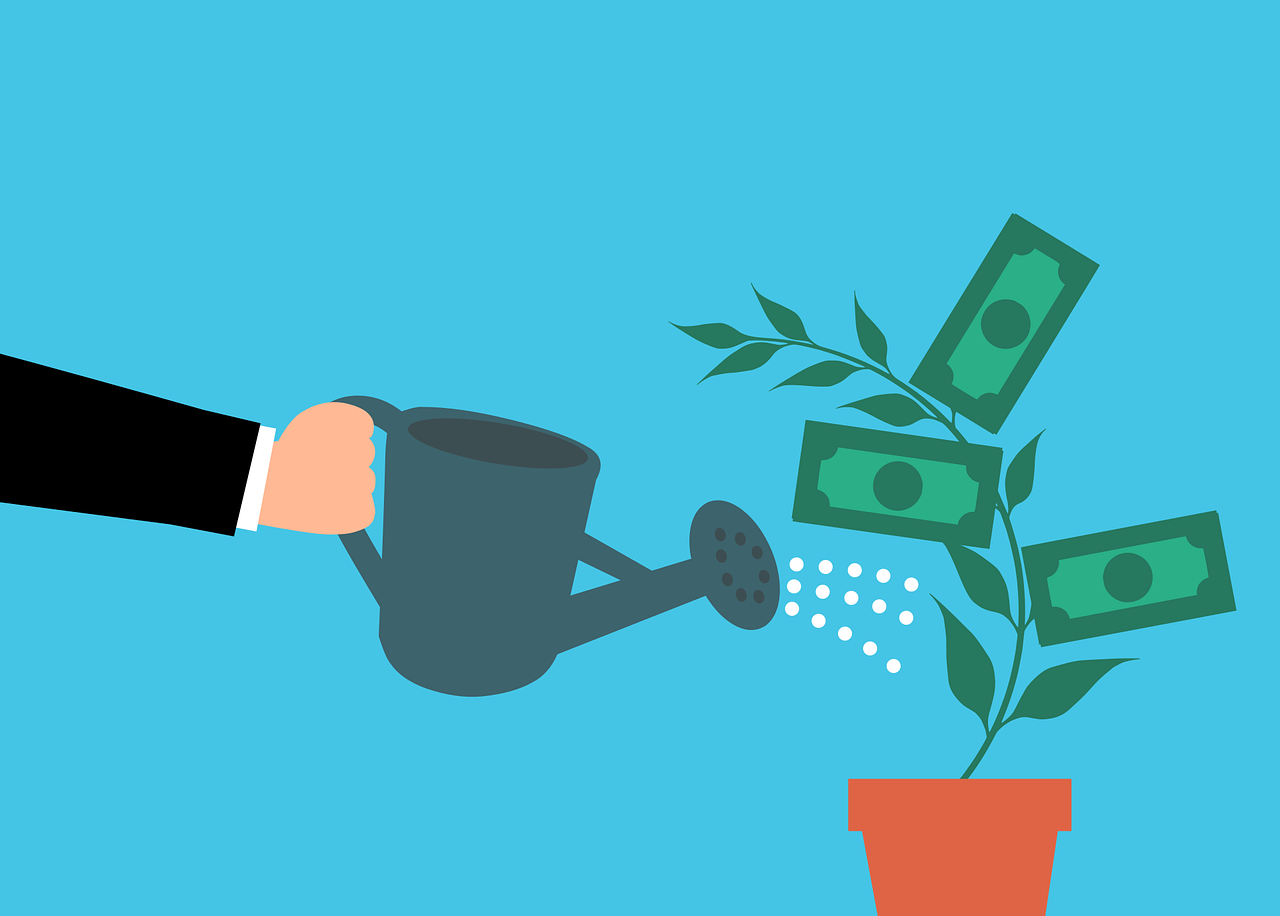 Finding the right products and marketing them in the right ways to the right people sounds simple enough, but if you intend to make enough money to live on it's a process that will take some time to perfect.
Now let's sum up some drawbacks to dropshipping:
Since you aren't holding the stock yourself, you might run into stocking issues where your customers are buying stock that your supplier no longer has. This can lead to you constantly having to apologise to angry customers.
You have very little control over the shipping experience and end product that your customer receives. This means if something goes wrong, your store and brand will be the one to take the hit even if there was nothing you could do about it.
Smaller profit margins. Facing smaller profit margins will be especially true if you pick a highly competitive niche as you'll need to incentivise customers to buy from you.
---
How DropWired helps
While every business idea will always have some cons, DropWired and the tips we'll discuss within these guides can help you mitigate some of the problems that can occur with dropshipping.

DropWired's purpose is to help make your dropshipping business easy and straightforward to handle through its seamless integration with AliExpress.
As soon as you have installed the app and downloaded the Chrome extension, importing products from AliExpress to your website is as easy as the push of a button. And receiving orders and placing corresponding orders through AliExpress is a breeze. Plus you can keep track of the orders customers have placed right through your ShopWired account.
Additionally if you upgrade your DropWired account to a paid plan with a small monthly fee, you'll have access to these additional features which can help you reduce some of the cons associated with dropshipping:
DropWired has the capability to check the stock of the products you've imported to your website directly against the stock on AliExpress. This means that as long as you've configured your settings appropriately, you'll greatly diminish the chances that a customer will buy a product that's no longer in stock.
Since the price of a product on AliExpress can frequently be changed by the seller, DropWired can allow for automatic updating of the product price on your website to reflect any change on AliExpress. This means you won't need to worry about losing any profit that you were looking to gain from a sale.
---
What is AliExpress?
AliExpress is a massive online store based in China that is integrated with DropWired to give you a strong focal point for where to find products to sell. AliExpress is ideal for dropshipping as it holds millions of products generally found at cheaper prices to conventional websites like Amazon. All products on AliExpress can easily be imported to your store and orders quickly placed with suppliers right through the DropWired app.
---
Creating your dropshipping ShopWired website
Creating a DropWired website is easy, but you will need to be a ShopWired account holder in order to do this. It's super quick and straightforward to sign up for a ShopWired account, and DropWired comes free with all ShopWired packages.
Once you've created a ShopWired account you can install the DropWired app through the 'Available Apps' page.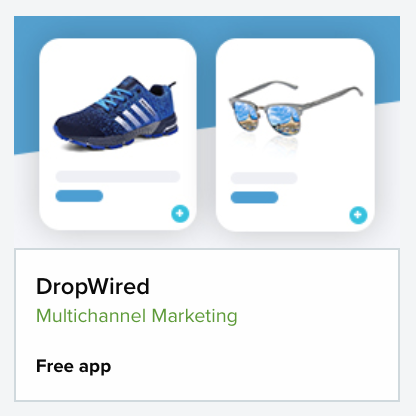 You'll then easily be able to access DropWired through your account's menu by selecting DropWired from the APPs & Extensions tab. Or alternatively, you can access your account by logging into DropWired directly (using the same login that you use to access your ShopWired account). You'll automatically be signed up for the free DropWired plan, but you might want to consider upgrading your DropWired package to one of the paid options if you think you'll have more than 750 products a month or if you want access to stock and price updating features.
To begin importing products you'll need to download the DropWired Chrome extension, which only works with the Google Chrome browser, so if you aren't using Chrome you'll want to download it here. Once using Chrome you can access and install the extension here. As soon as you've installed the extension use the 'Getting Started' page within your DropWired account to sync your API keys with the extension:

Once you've successfully added DropWired to your ShopWired account head over to the next part of this guide, 'Part 2 - Finding the right products' to learn how to choose your niche, find good products and import them to your website.
---
Related articles
Read the rest of our Beginner's Guide to DropWired series:

Part 2 - Finding the right products
Part 3 - Maximising your profitability
Part 4 - Gaining and keeping customers