A beginner's guide to DropWired - Part 4
Beginner's Guides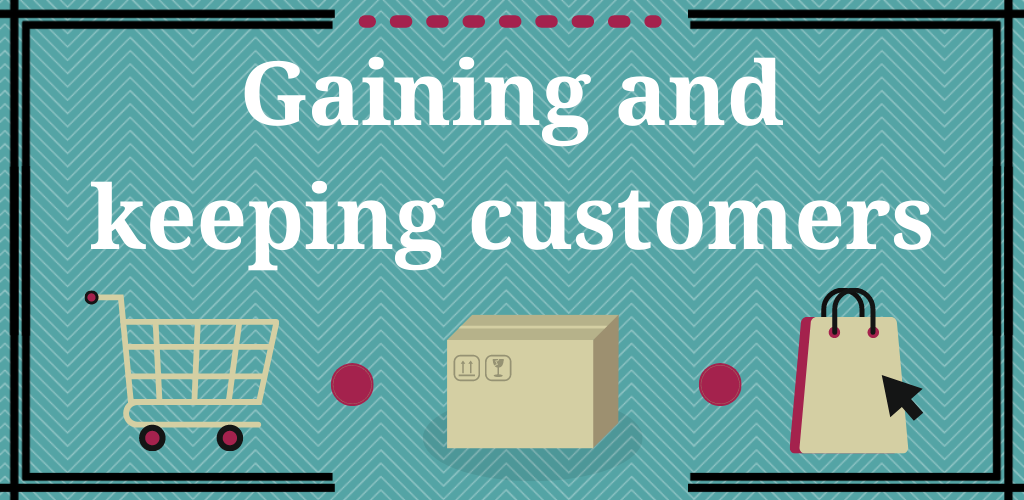 Now that you know your niche, you've picked out and imported some quality products to your ShopWired website and you know the best way to configure your settings and price your products you're ready to dive into gaining customers.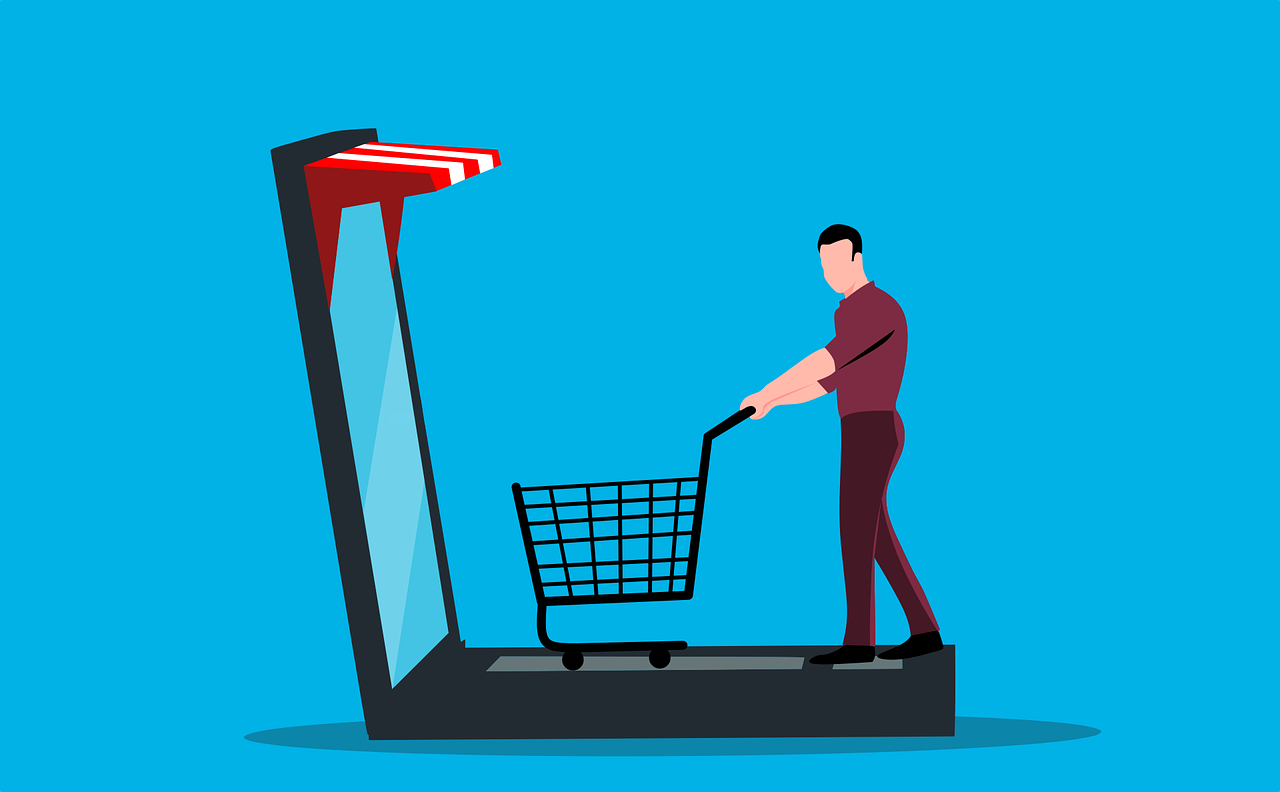 In this final part of our beginner's guide to DropWired we're going to offer you a few strategies and tips for some great ways to gain customers, and then we'll help you find ways to keep them once you've got them:
---
Gaining customers
Gaining customers is obviously the only way that your store hopes to be successful. Here's what you need to do to get your store onto your potential customers' radars:
Make your branding crisp and recognisable
Just because you are a dropshipping store doesn't mean you don't need to have established branding for yourself. If anything, crisp and recognisable branding is more important to your store than it would be if you were selling your own products. Previously we discussed that dropshipping as a whole can be a process that you end up having very little control over, but your branding is the part of your store where you have complete control. You should take the time to perfect the way you will appear to your customers. To establish recognisable branding you'll need to:
-Choose a snappy name for your store that people will be likely to remember.
-Create a logo that customers can easily associate with your brand. You can create the logo yourself or you can use a designer on a website like Fiverr which won't break the bank to produce something decent.
-Determine your brand's personality with colour and font choices.
-Choose a suitable theme for your website. ShopWired has over 20 free themes for you to choose from and on which you can easily implement your colour scheme, name and logo. (Alternatively enlist ShopWired's bespoke theme design service to tailor your theme precisely to your needs.)
---
Know your target market
When you narrowed down your niche and picked your products you automatically placed yourself in a market containing certain customers who were more likely to purchase what you're selling. However, at the beginning of your selling adventure it's likely that you might not be quite sure of the demographics and behaviours of your market. Unfortunately, without knowing exactly who the best people are to target your marketing to, it is likely that you'll waste a few pounds on some marketing that doesn't get you anywhere, but don't worry as that's completely normal for a new business.
As you grow and build a customer base you'll start collecting demographic data that will help you streamline your marketing efforts, but at the start you'll have to find other ways to narrow it down. Finding ways to discover who your target audience is is very important to increasing your profitability as finding the best places to spend your marketing budget will help keep more money in your business. So let's discuss some ways you can conduct some market research to help you know who to market to:
Explore social media

-Check out your competition on social media platforms like Instagram and Twitter to see who they seem to be most popular with as well as the content that they post that attracts a lot of attention.
-Join Facebook groups that have to do with your niche. Get into conversation with people who are already interested in what you're selling to help you find current and fresh markets.
-Dive into the hashtags on Instagram that are relevant to your business to give you ideas on content that engages the people who are interested in your niche.

Google Analytics
The power of Google Analytics is immense. Google Analytics is a free service offered by Google which allows you to track the behaviours, interests and demographics of visitors to your website. As soon as you have created your ShopWired website you should set up Google Analytics to start gathering this information right away. Free information is the best information and not using Google Analytics just throws all of that free information right down the drain.


Target Audience Analysis with Alexa
Alexa is an online tool brought to you by Amazon that offers some free tools like website audience analysis and a free Chrome extension that lets you see how popular a website is. More premium tools on the Alexa website that can help you find your market with target audience analysis do come with a hefty monthly price tag, but you can start with a 14 day free trial which should be enough to get you quite a bit of information.


Market Finder by Think with Google

Enter your website's URL into Google's Market Finder tool to help you identify potentially profitable new markets in countries that you might not have considered selling your products in.
---
Market your store using a multi-pronged approach
Social media influencers
Social media influencers are people who have gained a significant following on a social media platform, most commonly Instagram, due to the specified content that they post. They use their influence to encourage their followers to make lifestyle choices based on their personal recommendations of products, services or activities. Enlisting the services of a social media influencer to promote your dropshipping store is a great marketing strategy that can help you quickly capture an audience of thousands. Of course, this doesn't come for free as each influencer will charge you to promote your brand. How much they'll charge you is dependent upon how many followers they have, as an influencer with 10,000 followers won't charge as much as one with over 100,000 followers.
Instead of paying an influencer's flat fee per post you could also offer them a partnership with affiliate sales. This would mean that the influencer would promote specific products on their social media with links to your website, and if a purchaser used that link to buy the product you would pay the influencer a certain percentage of the sale. This can be a cheaper option for you to start out with as the influencer will only receive money if a sale is made.
Get started by finding some influencers who are associated with your chosen market and reach out to them to see if they'd be interested.
PPC ads
PPC (pay-per-click) ads are the simplest way to get your advertising out in front of millions of people. These ads can be used on social media platforms, search engines or on third party websites, and as the name suggests you'll pay each time someone clicks on the ad to be taken to your store. While PPC advertising is a great way to advertise your store it can also be quite costly especially if you aren't targeting your ads correctly. Performing your market research before you take up PPC ads is very important to the success of your ad campaigns. Your market research will help you decide how to create an ad correctly. Who to target your ads to, which keywords are more likely to be successful and which platform(s) will be the best for you to post on.
Create engaging content on multiple platforms
Really put your business out there into the online world by creating social media accounts for every platform that is relevant and current. Your business will absolutely need a Facebook Page, an Instagram and a Twitter, and you should strongly consider the benefits of Snapchat and TikTok. You should constantly post fresh and engaging content on these social platforms to keep yourself right in the view of your market. Research the content that your target market likes to see and base your posts around those ideas. In addition to all of these social platforms, consider running a blog on your website, using the 'Blog' app that is free to install on your ShopWired account.
---
Keeping Customers
Once your store has received some customers, a great way to build on that customer base is to make those customers feel like they want to return and want to tell their friends and family about your store. In order to keep your customers you need to build a reliable brand. When you created your store you came up with a name, created your colour scheme and designed (or had one designed) your logo. This all speaks to your branding and were all important decisions in getting customers to recognise and remember your store, but making your store look nice isn't enough in getting your customers to come back for more.
Here are some ways that you can create a reliable brand:
Place their orders quickly and efficiently through the DropWired app
When a customer places an order with you you'll want to make sure you're on top of things and that you quickly place the order with AliExpress to prevent the item taking any longer than it needs to in getting to the customer. The time frame for delivery that you advertise on your products is the time frame that you need to do your best to stick to in order for customers to see you as reliable. You'll receive an email telling you as soon as a customer places an order on your ShopWired website allowing you to act immediately. The DropWired app allows you to easily see what orders you have received for dropshipping products from your ShopWired website. Select the 'Your Orders' page of your DropWired account for a list of orders, like in this example:

Open an order and then you can quickly place corresponding orders with AliExpress either by ordering all products at once or one at a time:

Make sure you're already logged into your AliExpress account and then select the button to order the product(s). You will then have the opportunity to review the shipping information for the order. The default shipping option that you selected in your settings will automatically be selected if it is available, but you should always double check the shipping option as there might be a cheaper/faster alternative for that product.
Maintain impeccable customer service
While choosing reliable suppliers with quality products helps mitigate your chances of selling products that your customers will take issue with, you will always have some customers who don't like the end product or the way it was delivered to them. This will be true of any business and not just a dropshipping business. The difference with your dropshipping business is that any issues with the end product or any shipping difficulties that occurred couldn't be prevented by you, but since you sold the product to the customer you will need to take full responsibility for any and all issues. After all, you can control the way you deal with customer complaints, and how you fix the problem after the fact. Be honest with your customers and recognise that there was in fact an issue with their order, and show them that even though there was unfortunately a hiccup in their service you'll do anything to make it right. Quick and helpful customer service helps you prove the reliability of your business, so you should make sure you've written out some procedures for how you'll deal with any problem that arises.
Make your customers feel appreciated
Send thank you notes to show them you appreciate their custom. Sending off a quick personalised email to your customers once they've received their order to show them you really appreciate them spending their money with you will endear your brand to your customers who will like that you took the time to personally thank them. Plus if you want to do one better than a personalised email, you could consider sending hand-written thank you notes using snail mail to add even more of a special touch to your after sales care. You can even use a website like Scribeless to save yourself the time of writing and sending the notes out yourself as they'll print your handwriting on each card and mail them off for you.


We previously mentioned that ShopWired's 'Reward Points' app is a great way to encourage customers to spend more with you. But it's also a great way to make your customers feel appreciated as they'll be grateful to receive something free in return for their loyalty.


Respond to reviews left by your customers. The social proof of your brand's reliability should be taken seriously by you as it's how other customers will choose whether or not to spend their money with you. If someone leaves you a bad review, listen to them and find ways to put right whatever they've complained about. If people leave you a glowing review, respond even if it's just to say thanks because your customers will like knowing that there's someone listening to them.
---
Related articles
Read the rest of our Beginner's Guide to DropWired series:

Part 1 - What is DropWired?
Part 2 - Finding the right products
Part 3 - Maximising your profitability