Is Your Shopify Store Not Getting Sales?
Some common problems and how to fix them are below
Shopify has become a household name in the world of ecommerce, and it's no suprise. With a user-friendly interface and a wealth of features, countless brands and entrepreneurs have found huge success on the Shopify platform.
But where some prosper, others fall. Unfortunately, many businesses struggle to gain traction and make any sales on Shopify, and if that sounds familiar, check out some of the most common reasons below:
We'll also look at ShopWired, an alternative UK-based ecommerce platform that could provide everything you need to thrive:
---
Common issues for businesses struggling on Shopify
1. Poor Website Design and User Experience (UX)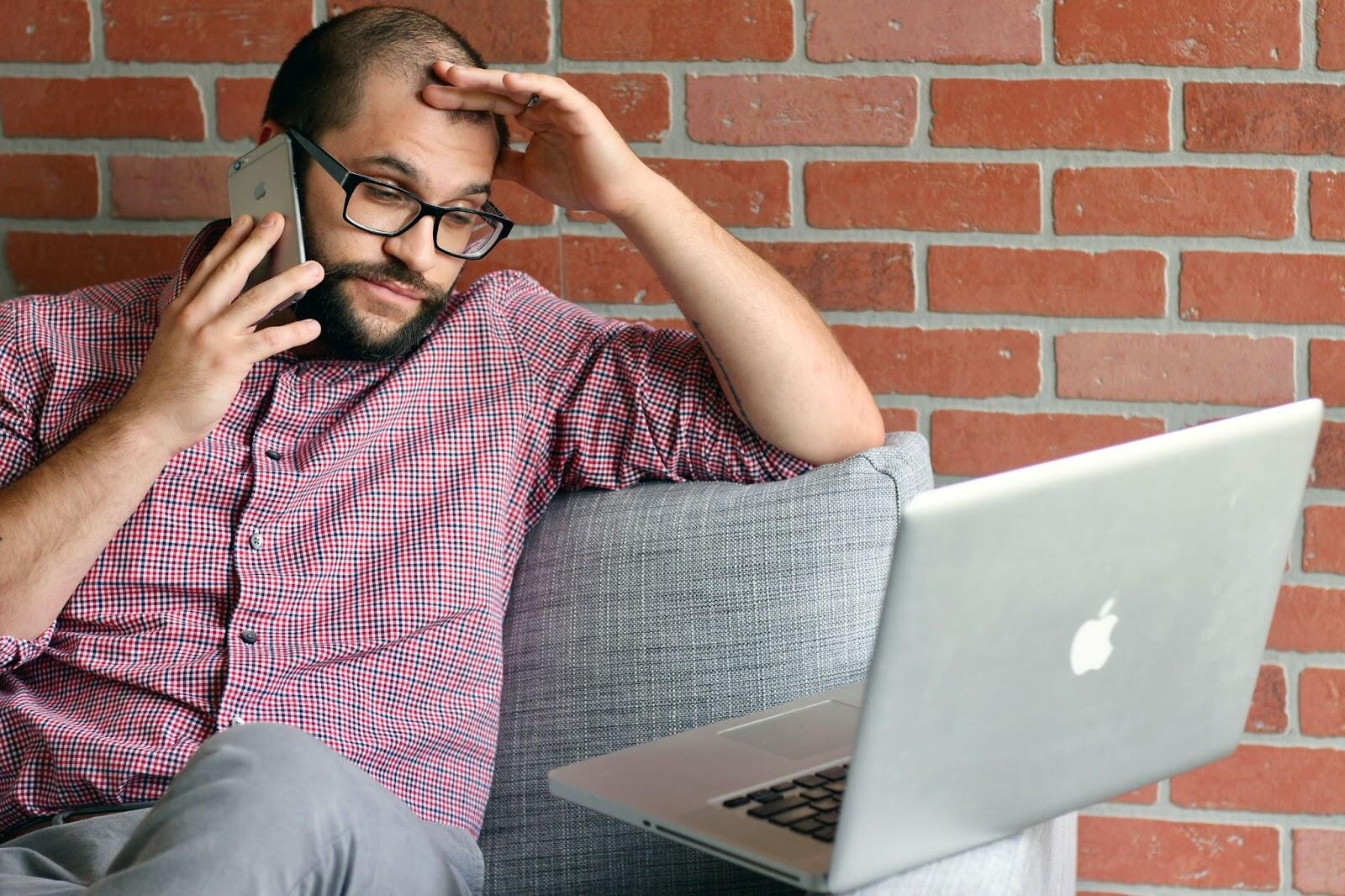 One of the primary reasons people struggle to make sales on Shopify is due to poor website design and user experience.
Just think, if you landed on a webpage that was confusing, hard to navigate and didn't load properly, you'd probably leave pretty quickly, and you certainly wouldn't make a purchase.
The problem is, too many Shopify store owners fail to get it right when it comes to design and user experience.
While Shopify does provide a variety of themes, you need to select one that helps capture your branding and tone, showcase your products and categories in an enticing way and make it easy for users to navigate around.
Put yourself in the shoes of the customer and think, if I landed on this website, would I feel compelled to make a purchase and be reassured that this is a credible business? When working on your store, why not ask friends and family for their opinions? They're likely to be more honest about their experience using your website.
In a sea of fierce competition, nailing your website's design and user experience aspects could be the thing that puts you above the rest to help you gain sales rather than lose them.
---
2. Inadequate Product Descriptions and Images
High-quality product descriptions and images are often crucial for turning would-be customers into paying customers.
Product Descriptions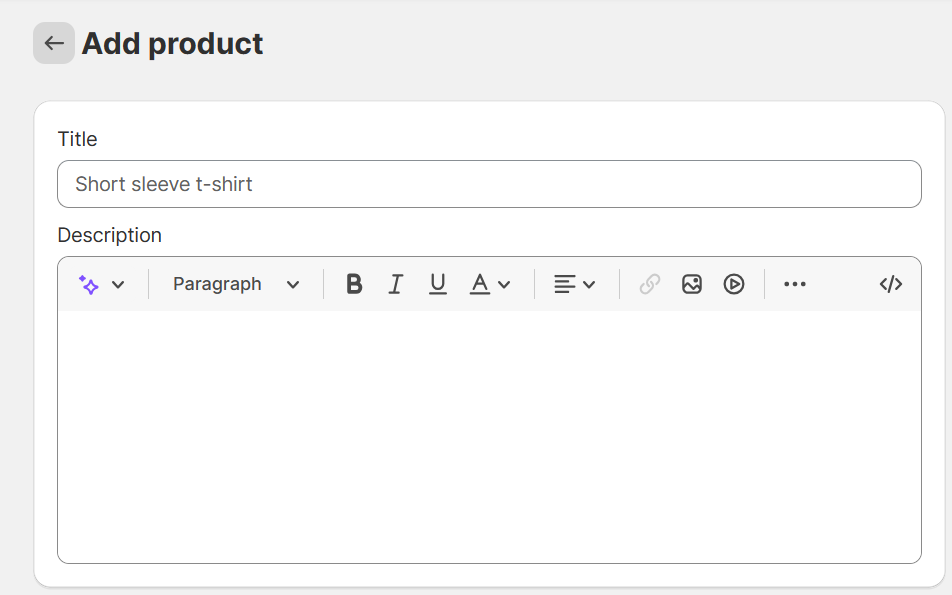 Don't leave this box blank!
Imagine you're a customer browsing an online store. You come across a product that seems interesting, but the description is vague and doesn't really 'sell' the benefits. You're unlikely to make a purchase, and you're probably going to take your business elsewhere.
To inspire customers to make a purchase, you need to create captivating descriptions that sell the benefits and unique selling points of your products.
For example, instead of writing "comfortable shoes," you might describe them as "cushioned, lightweight shoes with a supportive arch, perfect for long walks or busy days on your feet." By doing this, you tap into the psychology of the potential buyer, helping them understand exactly why it is they need this product.
Product descriptions also offer an opportunity to get some keywords and other useful SEO aspects onto the page. So it's always important to write descriptions for your products.
Images

Shopify lets you add images, videos and 3D models
Weak product descriptions aren't the only thing that can harm your conversions; you also need to ensure your images are high-resolution and showcase your products in all their glory.
Using the shoe example again, you could showcase the shoes from multiple angles, the side-profile, the sole, front-on, top-down and even show them being worn by someone.
In terms of quality, you need to make sure your images look amazing, are high-resolution and well lit. However, it's important to ensure that your images don't slow down your website's loading speed, as this can negatively impact the user experience and drive potential customers away. Using a tool such as Google's PageSpeed Insights will help you to identify any image-related issues that may be affecting your website's performance. Additionally, you can check out Shopify's image optimisation tips here.
By following these best practices, you can ensure that your product images look great and load quickly, providing a seamless shopping experience for your customers.
---
3. Insufficient Marketing and Promotion
Without effective marketing strategies, your target audience may not even be aware that your store exists. But despite the numerous marketing tools available on Shopify, many store owners still struggle to drive traffic to their site and generate sales.
So, what are some of the reasons why marketing efforts may fall short on Shopify?
One potential issue is the high level of competition on the platform. With millions of online stores vying for attention, it can be challenging to stand out from the crowd and attract a loyal customer base. That's why you need to ensure your marketing strategy is on-point, which leads us onto the next point.
Another common problem that prevents traffic finding your website is the lack of a clear marketing strategy. Without a clear plan in place, it's easy to get lost in the sea of marketing options available on Shopify, from social media advertising to email campaigns and more. It's no good simply downloading these marketing apps, you need to understand why they work and how you'll be using them.
To avoid these pitfalls and drive more traffic and sales to your Shopify store, it's important to have a solid marketing strategy in place. This should include a clear understanding of your target audience, a plan for promoting your products across various channels, and a way to track and measure the success of your marketing efforts.
If possible, you might also consider partnering with influencers or running promotions to increase visibility and build brand awareness. Shopify's app marketplace has plenty of dedicated apps to help you here. For example, the UpPromote affiliate and referral app lets you create an influencer marketing program.

With a little effort and creativity, you can attract the right customers and drive more sales on Shopify.
---
4. Poor Customer Service and Support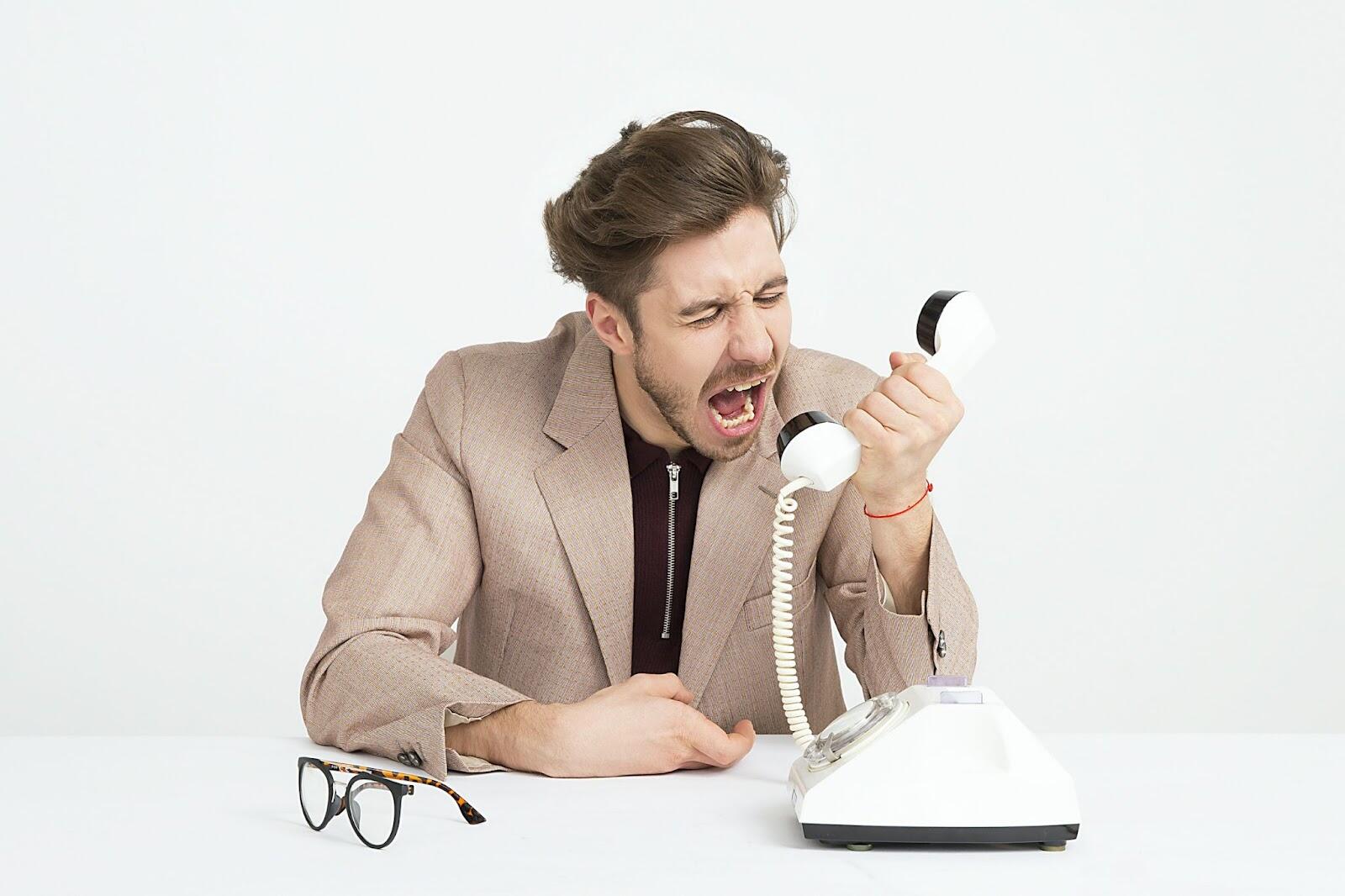 Responding to customer inquiries promptly and professionally is crucial for building trust and credibility. If customers encounter difficulties or have questions that are not addressed, they're less likely to make a purchase. This is where having good customer service and support comes into play.
The problem is, many Shopify store owners overlook the importance of customer support when they start their business. This can be due to a variety of factors, such as a lack of resources or expertise, or just simply failing to prioritise customer service.
To avoid these issues, it's important to make customer service and support a critical aspect of your ecommerce business from the get-go. This means being responsive and helpful when customers reach out with questions or issues, and going above and beyond to ensure their satisfaction.
To improve your level of support on Shopify, consider implementing the following strategies:
Provide clear and concise information about your products and services, including pricing, shipping and return policies.
Offer multiple channels for customers to reach out to you, such as email, phone and live chat.
Respond to customer inquiries promptly and professionally, addressing their concerns and offering solutions where possible.
Train your support team to be knowledgeable about your products and services, and to handle customer inquiries with care and empathy.
By prioritising customer service and support, you can improve your reputation and build trust with your customers, which can lead to increased sales and customer loyalty. So, make sure to invest time and resources into providing high-quality support on Shopify, and you could see the benefits in the long run.
Remember, the customer comes first, not the products. So get your customer support system set up before you even start uploading products!
---
5. Ineffective Pricing Strategy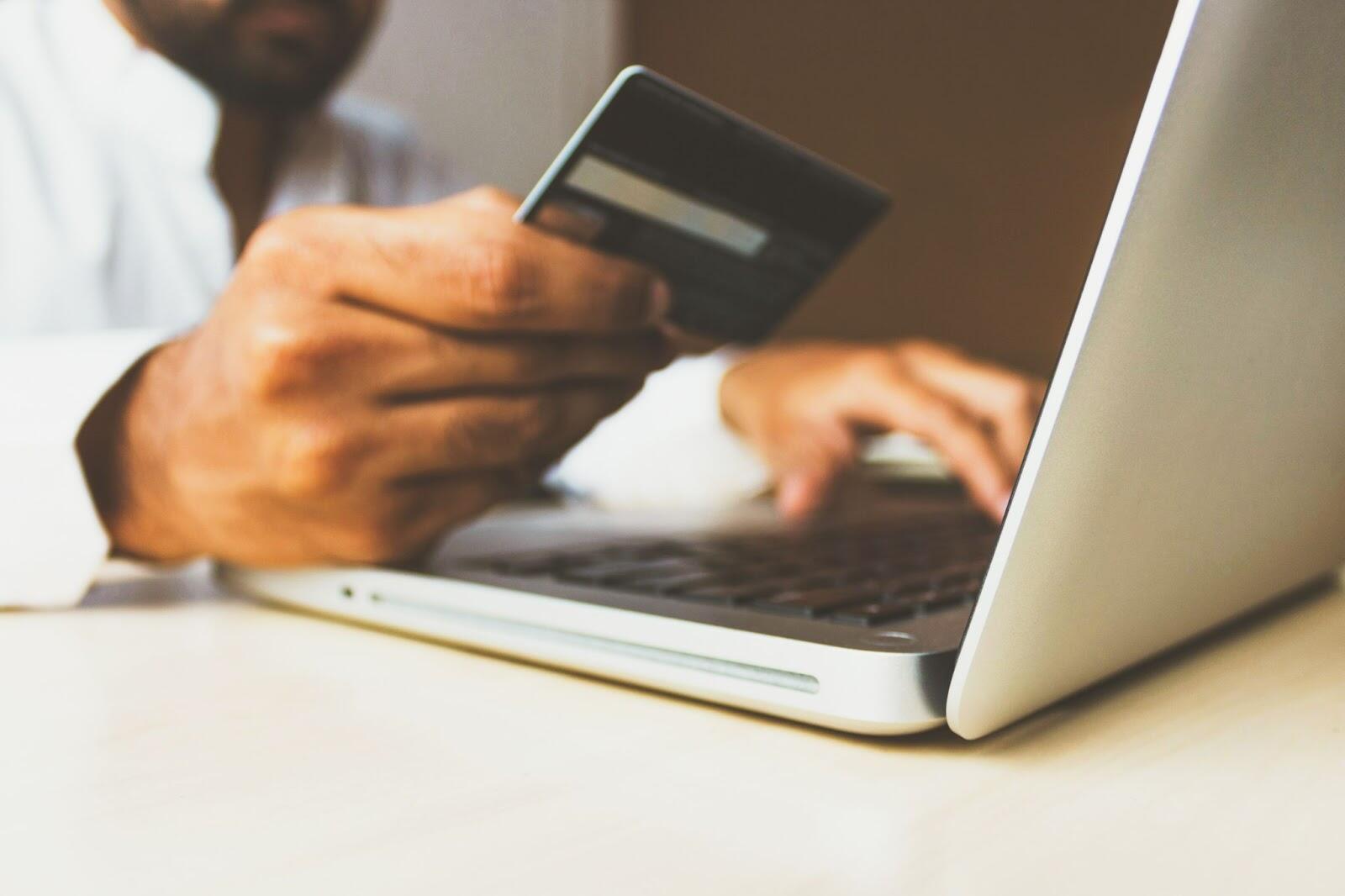 Want visitors to 'add to basket' and make a purchase? You'll need to ensure you have a solid pricing strategy in place.
Setting the right price for your products can be a tricky balancing act. If you price your products too high, you risk turning potential customers away. Price them too high, and you could erode your profit margins and make it difficult to sustain your business in the long run. This is why an effective pricing strategy is crucial to the success of any Shopify store.
One common mistake that Shopify store owners make is not taking into account their target audience's purchasing power or the price sensitivity of their products. For example, if you were selling luxury goods, pricing them too low could actually work against you, as it may give the impression that the products are of low quality or are not exclusive enough.
Another issue with pricing on Shopify is the competition. With thousands of stores selling similar products, setting a price point that is too high can make your products less competitive in popular markets. The key is to do your research, understand your target market and find a pricing strategy that works for both your business and your customers.
One example of a successful pricing strategy is the "good, better, best" approach. In this approach, you offer different pricing tiers for your products based on their features and quality. This allows customers to choose the option that best fits their needs and budget while still generating revenue for your business.
Finding the right pricing strategy is a crucial element of running a successful Shopify store. Understanding your target audience and researching your competition can help you find the right price point that works for your business while still attracting customers. By taking the time to implement an effective pricing strategy, you can increase your chances of success and build a loyal customer base.
---
6. Poor Search Engine Optimisation (SEO)
As a Shopify store owner, overlooking the importance of SEO or (search engine optimization) can be a missed opportunity for attracting potential customers and generating revenue. SEO involves optimising your website for search engines by using specific techniques to improve your website's ranking in search results.
Without proper SEO practices, potential customers may struggle to find your store when searching for products or services related to your business. To address this issue, it's important to implement an effective SEO strategy that includes keyword research, on-page optimization and off-page optimization.
By performing thorough keyword research, optimising your website's structure and content, and building high-quality backlinks, you can improve your website's ranking in search engine results and drive more traffic to your store. Incorporating SEO practices into your marketing strategy can help you stay ahead of your competition and increase your chances of success on Shopify.
And better yet, SEO is free if you learn how to do it yourself. It's a worthy skill that can certainly pay off.
---
7. Lack of Conversion Optimisation
Simply driving traffic to your store is not enough if that traffic isn't converting into paying customers.
It's important to understand the customer's journey from landing on your site to completing a purchase. Analysing this journey can reveal potential roadblocks or friction points that may be hindering conversions. For example, are there too many steps in the checkout process? Is it clear to the customer how to add items to their cart or how to apply a discount code? Addressing these questions and streamlining the process can lead to a more intuitive and enjoyable shopping experience, ultimately increasing the likelihood of conversions.
To address this issue, it's essential to implement an effective conversion optimisation strategy that covers your website's design, layout and user experience. This can involve:
A/B testing different designs and layouts,
analysing customer behaviour on your website,
and making informed changes based on that data.
Remember to put any calls-to-action, buttons or shipping prices in places where visitors can easily see them. If you need to choose a new theme and start again, then do it sooner rather than later.
By investing time and resources in conversion optimisation, Shopify store owners can improve their chances of converting potential customers into paying customers, ultimately increasing their sales and profitability.
---
8. Shopify's App Ecosystem
One of the strengths of Shopify is its extensive app ecosystem, providing businesses with a wide range of third-party apps that can add additional functionality to their store. However, while these apps can be helpful, the costs associated with them can quickly add up and eat into your profits.
Many of these third-party apps are developed by external companies, which means that Shopify may not be able to offer direct support on these apps. This can create additional challenges for businesses that rely heavily on third-party apps for their store's functionality.
Furthermore, not all apps are created equal, and it's important to carefully evaluate each app's features, costs, and potential impact on your business before making a decision. In some cases, the costs associated with using third-party apps can outweigh the benefits, and it may be more cost-effective to invest in a different e-commerce platform that includes the desired functionality out of the box.
Ultimately, the decision to rely on third-party apps within Shopify's ecosystem is one that might work, or it might not. While these apps can add value to your store, it's important to carefully evaluate the costs and any potential drawbacks before making a decision.
---
9. Limited Customisation Options
Although Shopify does offer a variety of themes and customisation options, there is a limit to how much you can customise. The platform uses its own coding language, Liquid, which can be challenging to learn if you are not familiar with it. This means that if you want to make significant changes to your store's design or functionality, you may need to hire a developer who is experienced with Liquid, which can be costly.
Shopify uses its own coding language called Liquid.
Additionally, while Shopify does offer a range of apps to add functionality to your store, there is a limit to how much these apps can actually customise your store's design and functionality.
On the other hand, ShopWired offers more flexible customisation, with full access to the HTML, CSS and JS files for your theme to give you the ability to add your own advanced customisations if you need to.
---
10. Hidden costs impacting profit margins
For businesses struggling to make sales on Shopify, every penny counts. While Shopify's basic subscription fees may seem straightforward, there are hidden costs that can impact your profit margins, especially when you're not making many sales. These can include app subscription fees, premium theme costs and even transaction fees if you're not using Shopify Payments.
When sales are low, these additional costs can become a significant burden. They can eat into your budget, leaving less room for marketing efforts or inventory purchases that could otherwise help boost sales.
In contrast, some other ecommerce platforms like ShopWired offer a more transparent pricing structure with no hidden fees. This allows you to better manage your expenses and allocate your limited resources more effectively, which is crucial when you're trying to turn around low sales numbers.
---
Why migrating to ShopWired could help you boost sales

1. All apps built ourselves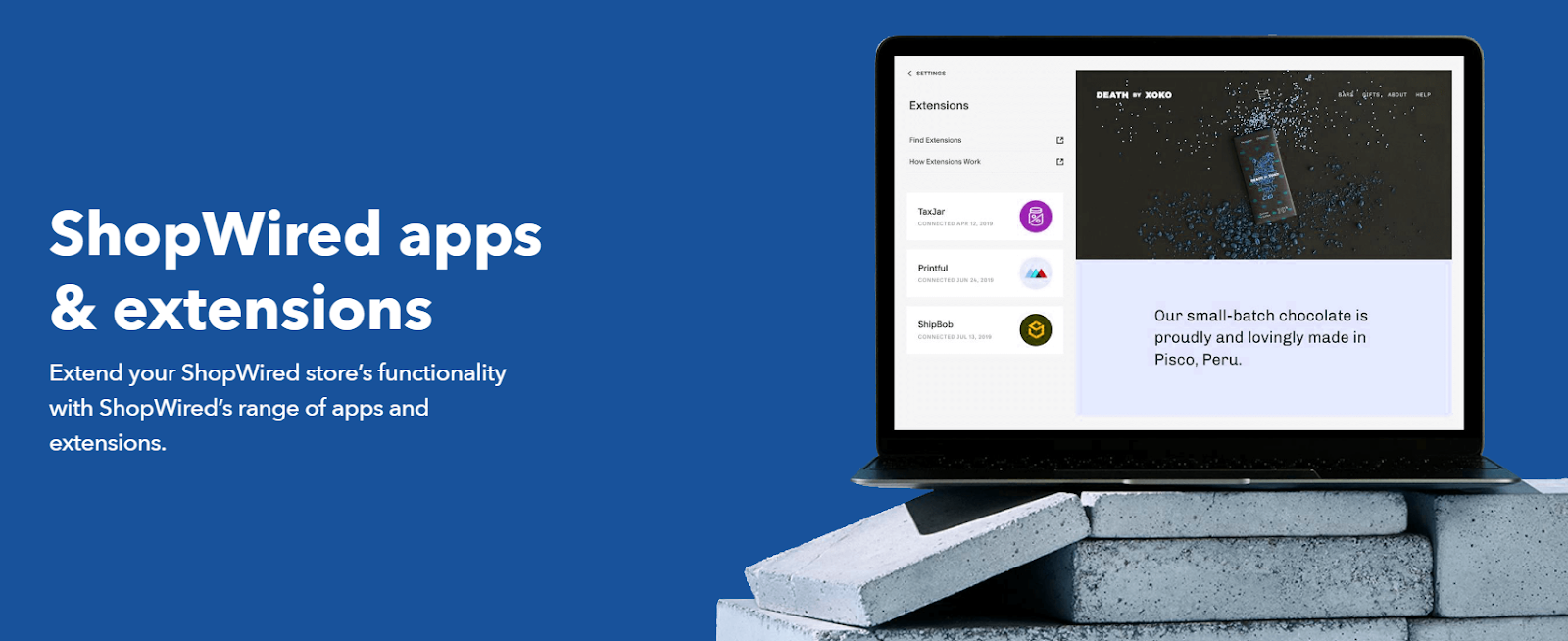 ShopWired's apps are built in-house, meaning you won't have to rely on third-party apps.
This gives you peace of mind knowing that you're using apps that are specifically designed to work seamlessly with our platform. Our dedicated development team works tirelessly to create and improve apps that will help you achieve your goals, making it easier and more affordable to run your online business. And because we build our own apps, our support team are all experts, ready to help you whenever you need it.
This is in contrast to Shopify who rely heavily on third-party apps for additional functionalities. This can sometimes lead to compatibility issues, as these apps are not developed by Shopify itself and may not be perfectly integrated with the platform. Resolving issues with Shopify's apps may therefore require additional time and effort to reach resolution.
2. SEO options and SEO packages

ShopWired offers a range of SEO options and packages that can help you optimise your website and improve your search engine ranking.
Our team of SEO experts will work closely with you to develop effective strategies that will drive more traffic to your store. With our affordable SEO packages, you can get the most out of your marketing budget and attract more potential customers to your online business.
This is something not many ecommerce platforms offer. Whilst many do offer SEO tips and recommend certain tools, having a real marketing expert on board provides a highly personalised and tailored service that will help you get the best out of your website. For users of Shopify, you'd have to enlist the help of a third-party SEO agency in order to receive a comparable service.
Check out our different SEO packages here, available as a one-off or ongoing monthly package.
3. PPC options

ShopWired offers a range of Pay-Per-Click (PPC) options that can help you attract targeted traffic to your website.
Right from your ShopWired account, you can upload your product feed to Google Merchant Center to run Google Shopping campaigns with ease. And if you require some support or guidance on strategies, our PPC experts can guide you through the process of creating effective campaigns that will drive more sales and increase your revenue. With our affordable PPC packages, you can get the most out of your advertising budget and reach your target audience with ease.
As with the SEO example above, Shopify doesn't provide direct PPC services. Instead, the help they offer is limited to online guides and advice on best practices. ShopWired goes the extra mile by giving you a dedicated PPC account manager to work with you.
4. Small and dedicated UK support team
Our small and dedicated UK support team is available to provide all the support you need.
We understand that running an online store can be challenging, and our team is committed to helping you every step of the way. With our friendly and knowledgeable support team, you can be sure that you're in good hands and get the help you need whenever you need it.
Our handy live chat service ensures that help is only a click away, or if you'd prefer to actually speak to someone, calls can be arranged with a member of our team.
5. New business onboarding
Our new business onboarding process is designed to help you get up and running quickly and efficiently. Our team will guide you through the process of setting up your store, importing your products and configuring your settings. With all the tools and knowledge you need to succeed, you'll never regret choosing ShopWired to start your online empire!
With ShopWired's onboarding, you'll be ready to start making sales in no time in no time!
6. New Version 5 Themes with drag and drop editor tool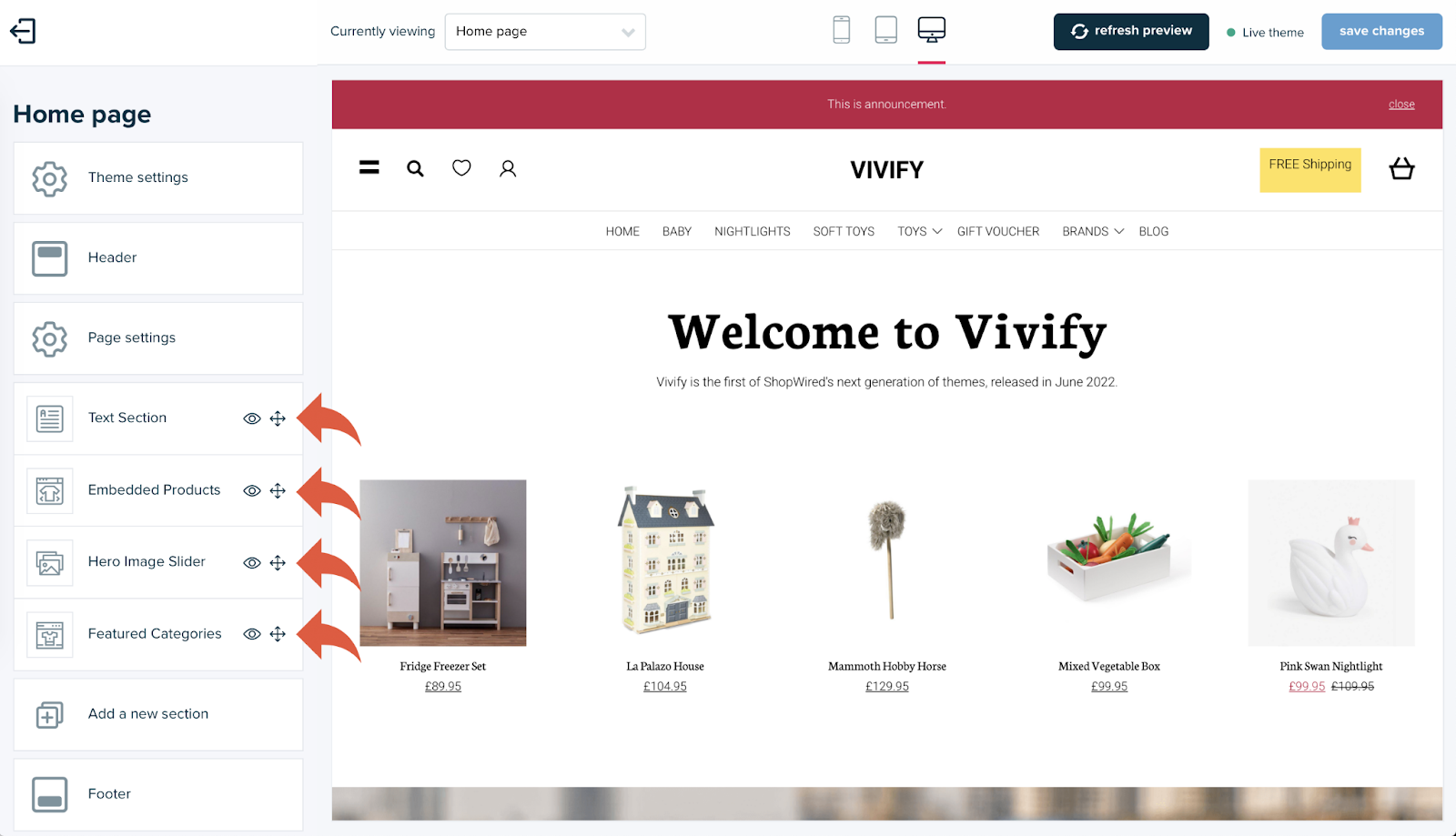 Our new Version 5 themes offer a range of new features and customisation options that can help you create a unique and engaging website with ease!
With our drag-and-drop editor tool, you can easily customise your website's design and layout to match your brand and get your products in the spotlight. ShopWired's themes are all responsive, meaning your website looks great and performs well on all devices. They're also built with SEO in mind, which could help you rank on search engines.
---
Final Thoughts
Starting an online business can be challenging, but choosing the right ecommerce platform can make all the difference.
Shopify has been a popular choice for many online entrepreneurs, but the platform is not without its challenges. From issues with third-party apps to a lack of personal support, there are many factors that can impact the success of your Shopify store. And even if sales are okay, Shopify's transaction fees can still considerably eat into your profits.
At ShopWired, we offer a range of solutions to help you overcome these challenges and build a profitable online business. Our all-in-one ecommerce platform is designed to provide you with everything you need to create and manage your online store, with SEO and PPC options and dedicated support for our in-house apps. Our new Version 5 themes and drag-and-drop editor tool make it easier than ever to create a custom website that reflects your brand and products.
We understand that every business is unique, and we're committed to providing you with the tools and support you need to succeed. Whether you're just starting out or looking to switch from Shopify, ShopWired is here to help you achieve your online business goals.
So why not give ShopWired a try and see how we can help boost your sales and take your brand to the next level?